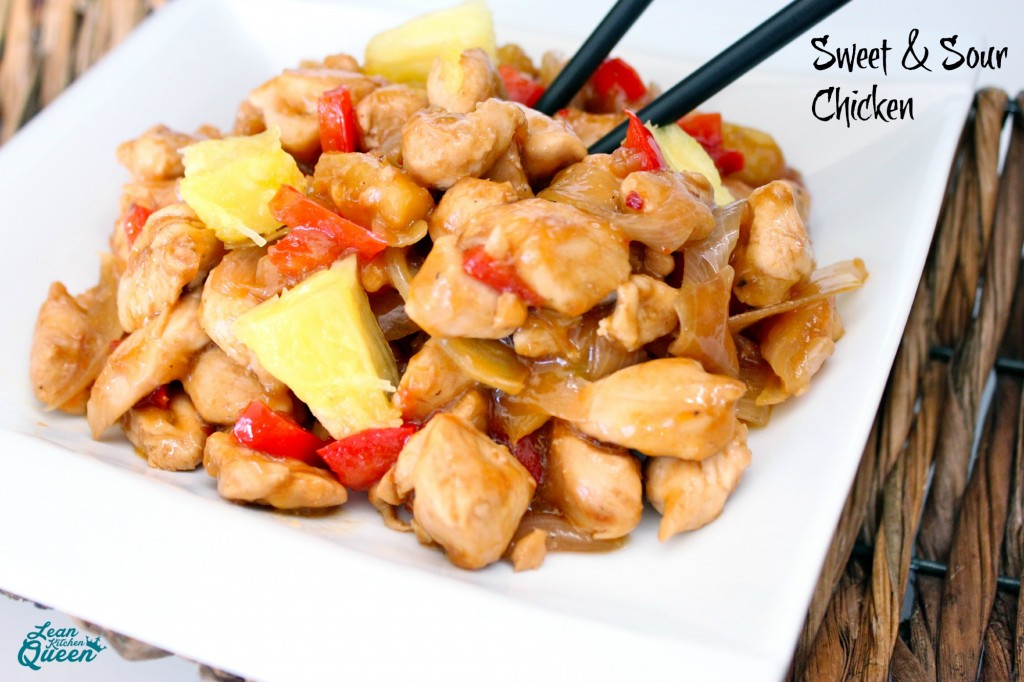 SWEET'N SOUR CHICKEN
MAKES 2 SERVINGS
Ingredients:
¼ Cup Rice Vinegar
¼ Cup Orange Juice
2 Tbsp. Low-Sodium Soy Sauce
2 Tbsp. Natural Honey
½ tsp. Sambal Oelek chili paste
***
2 Skinless Chicken Breast, cubes
2 Tbsp. Coconut Oil
1 Spanish Onion, sliced
1 Red Pepper, cubed
2 Garlic Cloves, pressed
Sea Salt and Pepper, to taste
Directions:
In a bowl, mix rice vinegar, orange juice, soy sauce, honey and sambal oelek.
In a wok over high heat, brown chicken in oil. Season with salt and pepper. Add onion, bell pepper, garlic and cook for about 3 minutes, stirring.
Add sauce and simmer gently until chicken is cooked through and sauce has thickened.
Enjoy!
Nutritional Facts
:
(Per serving)
Calories:  276
Protein: 28 g
Carbs: 17 g
Sugar: 12 g
Fiber: 1 g
Fat: 10 g