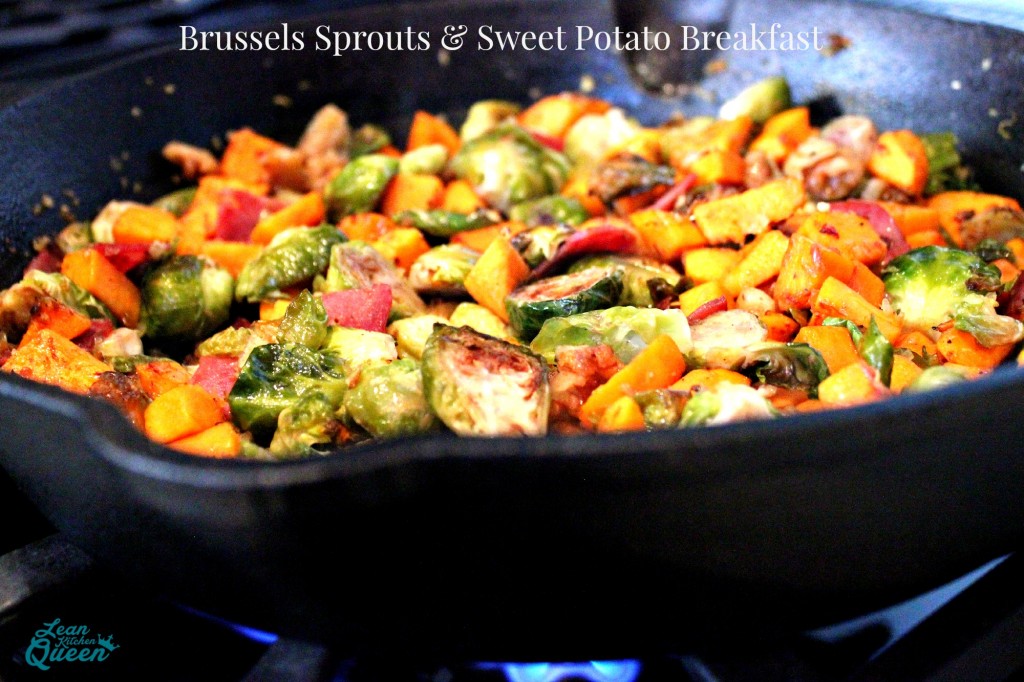 BRUSSELS SPROUTS AND SWEET POTATO
BREAKFAST
MAKES 4 SERVINGS
Ingredients:
2 strips Turkey Bacon, cut into small bites
1 Sweet Potato, cut into small pieces
1 Onion, sliced
2 Cloves Garlic, pressed
1 lb. Brussels Sprouts, halved
Sea Salt and Pepper, to taste
Directions:
In a non-stick skillet over medium-high heat, cook the turkey bacon and set aside.
Add the sweet potato, onion and garlic to the skillet and cook for about 5 minutes.
Add the Brussels sprouts and cook for another 5-10 minutes, until Brussels and sweet potatoes are tender, then add the turkey bacon back to the skillet. Toss everything together.
Enjoy!
Variation:
Add an egg 🙂 YUM!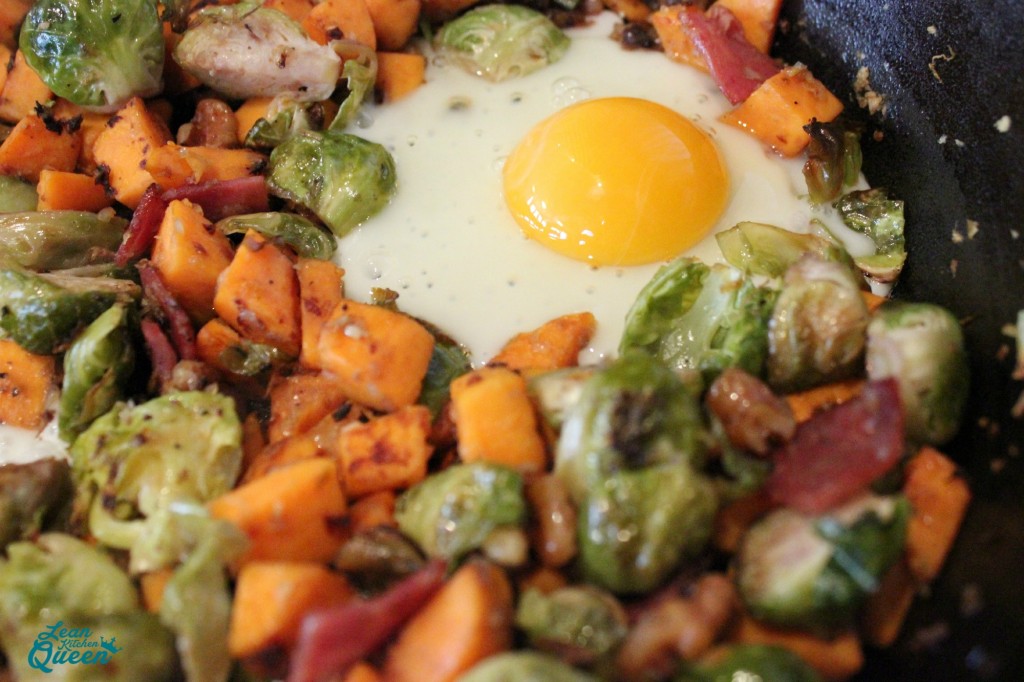 Nutritional Facts
:
(Per serving – Without Egg)
Calories: 104
Protein: 6g
Carbs: 21g
Sugar: 6g
Fiber: 6g
Fat: 1g