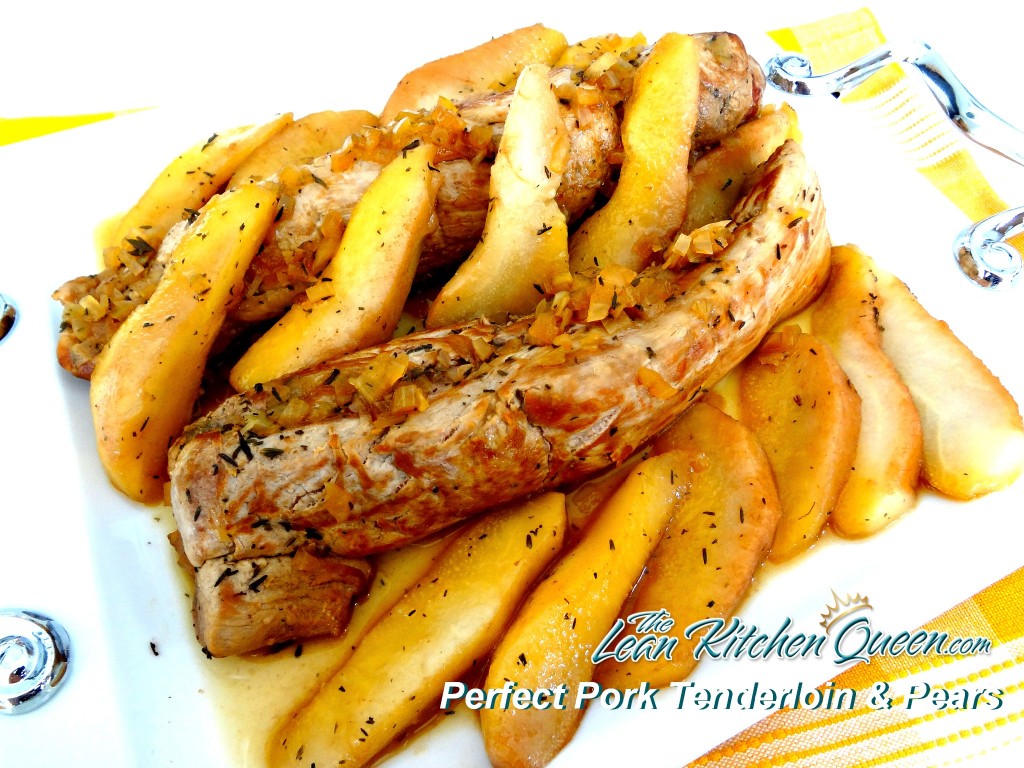 PERFECT PORK TENDERLOIN WITH PEARS
MAKES 4 SERVINGS
Ingredients:
24 oz Pork Tenderloin
1 Tbsp. Coconut Oil
1 Cup Low-Sodium Chicken Broth
1/3 Cup Natural Maple Syrup
2 Tbsp. Apple Cider Vinegar
3 Bosc Pears, sliced
1 Onion, diced
½ Tbsp.  Dried Thyme
Directions:
1. Preheat oven to 400F. Trim each tenderloin of any silver skin.
2. In a skillet over medium heat, add oil and cook tenderloins, turning occasionally, until evenly browned all over. Takes about 12 minutes.
3. Add onion and cook for one minute.
4. Add all the remaining ingredients, except for the pears. Bring to a boil and remove from heat.
5. Transfer everything in the skillet to a baking dish. Place pears around the tenderloins. Cover the baking dish with a foil and bake in oven for 10-15 minutes, or until a cooking thermometer insert in the meat reach 155F.
6. Remove tenderloins from oven and let sit, covered, 3 to 5 minutes before slicing the meat.
7. Serve with the sauce and pears. Enjoy!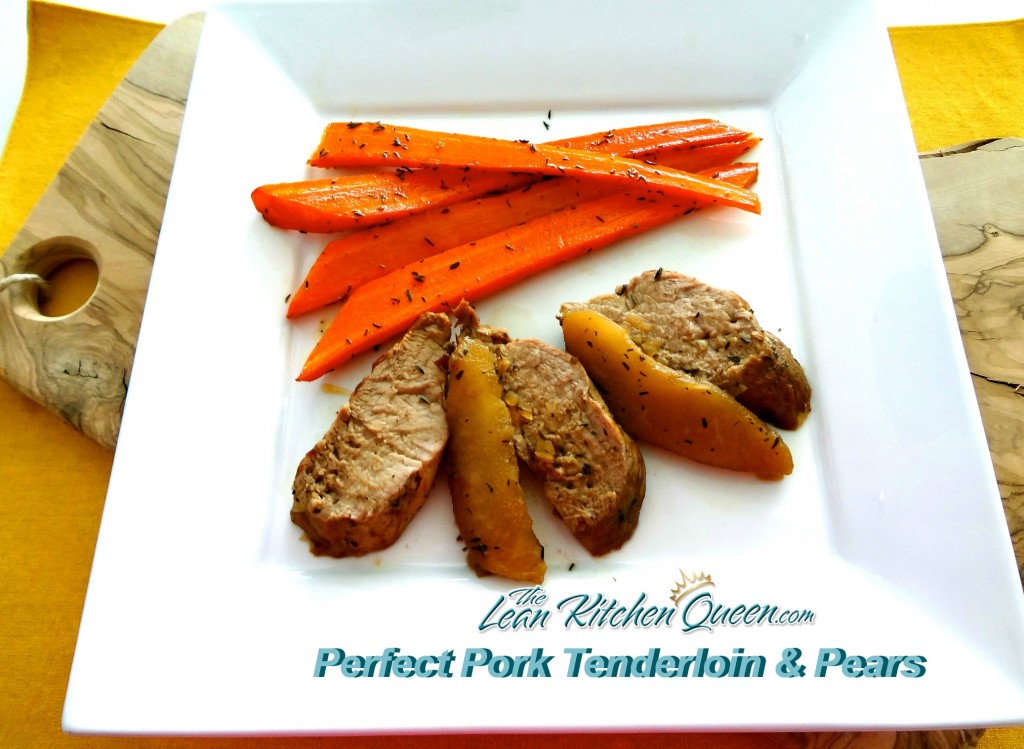 Nutritional Facts:
(Per serving)
Calories: 439
Protein: 36g
Carbs: 41g
Fat: 13g
How did yours taste? Let us know in the comments below. 🙂