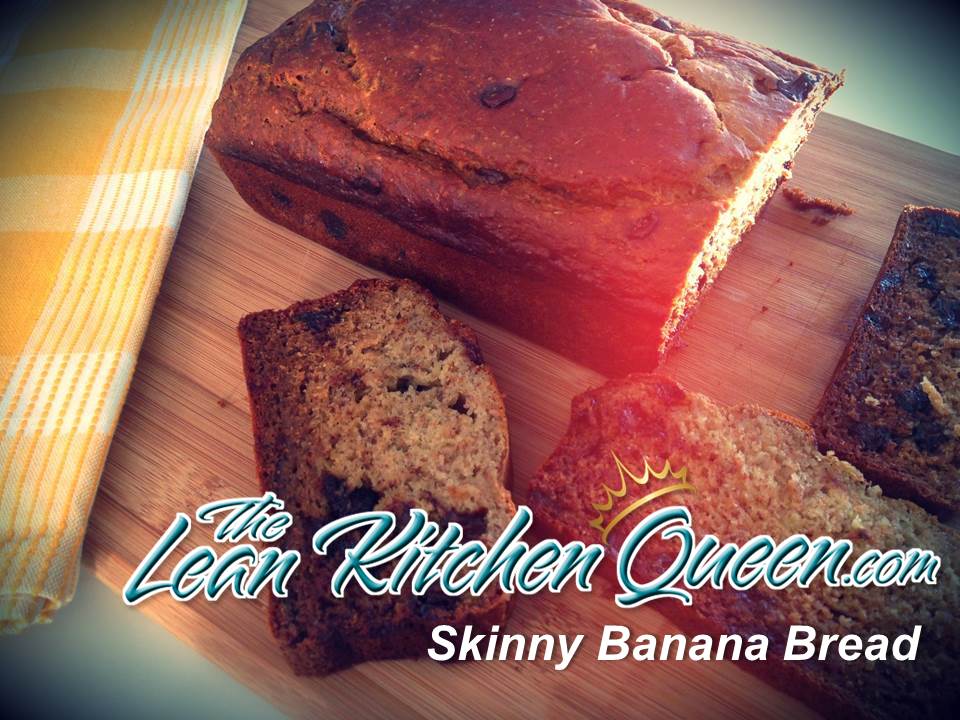 This scrumptious, low fat, low sugar, low calorie, healthier version of the classic banana bread recipe is one you will want to make again and again.
SKINNY BANANA BREAD
MAKES 12 SERVING
 Ingredients:
1  1/2 cups whole wheat pastry flour
3/4 teaspoon baking soda
1/4 teaspoon baking powder
1/4 teaspoon salt
2 mashed ripe bananas
1/3 cup honey
1/3 cup nonfat plain greek yogurt
1 tablespoon Coconut oil
1 1/2 teaspoons vanilla
2 1/2 tablespoons Coconut milk
1 egg
1 egg white
2/3 cup chocolate chips
Directions:

Preheat oven to 325 degrees F. Grease a loaf pan with coconut oil.
In a large bowl, whisk together flour, baking powder, baking soda, and salt; set aside.
In another large mixing bowl, combine the egg and egg white with the coconut oil. Add, honey, greek yogurt, coconut oil, coconut milk and vanilla and beat on low until smooth in consistency. Add mashed banana and beat again until well combined, about 1 minute.
Add the banana mixture to the flour mixture and combine until moist — It's important to not over mix. Then gently fold the chocolate chips into the batter.
Transfer the batter into the greased loaf pan. Bake for 45-60 minutes or until a tester inserted into middle of the bread comes out clean.
Cool for 10 minutes in pan on wire rack, then remove from pan gently and cool completely on wire rack.
Enjoy!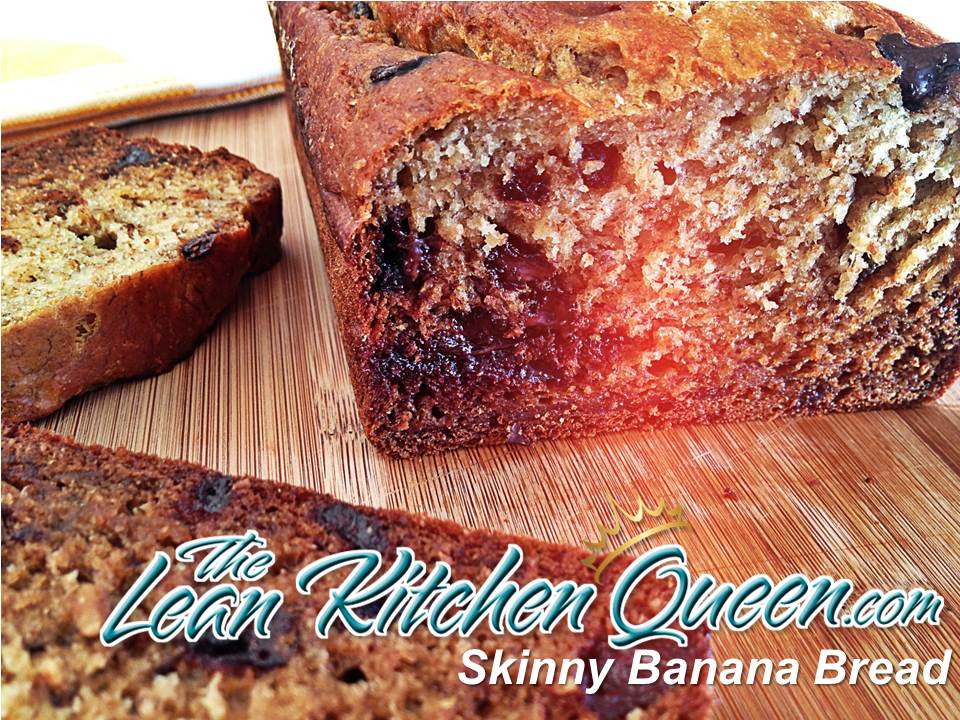 Nutritional Facts:
(Per serving)
Calories: 111
Protein: 3g
Carbs: 20g
Fat: 4g
Try it out then be sure to leave a comment below to tell us how you like it 🙂