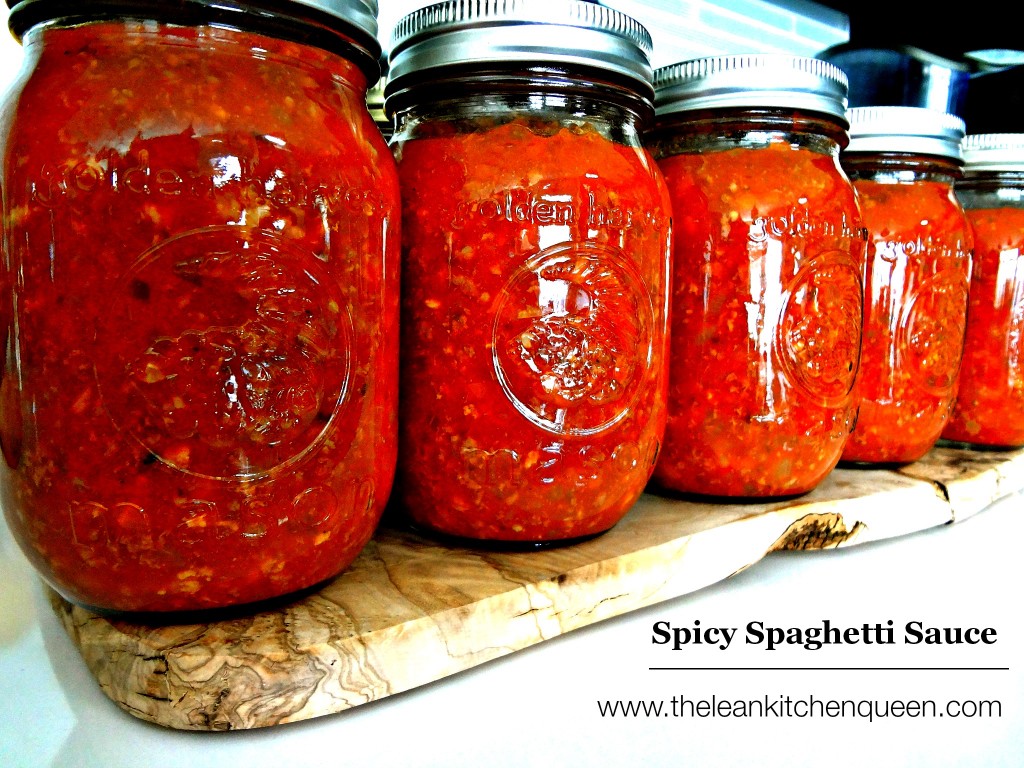 SPICY SPAGHETTI SAUCE
MAKES 20 SERVINGS (CUPS)
Ingredients:
1 ½ lb. Lean Ground Pork
1 ½ lb. Lean Ground Beef
3 Tbsp. Extra-Virgin Olive Oil
1 tsp. Red Pepper Flakes
1 tsp. Paprika
½ tsp. Fennel
3 Onions, finely chopped
4 Carrots, peeled and diced
4 Stalks Celery, diced
2 Cloves Garlic, pressed
1 can (5 ½ oz.) Tomato Paste
2 cans (28 oz.) Diced Italian Tomatoes
2 cans (28 oz.) Tomato Sauce
2 Cups Low-Sodium Beef Broth
2 tsp. Dried Oregano
2 Cloves
Sea Salt and Pepper
Directions:
1. In a large saucepan over medium-high heat, brown the meat in 30 ml 2 tbsp. of the oil. Add red pepper flakes, paprika and fennel. Season with sea salt and pepper. Set aside in a bowl.
2. In the same saucepan, add remaining oil and soften the onions, carrots, celery, and garlic. Add the tomato paste and cook for 1 minute over high heat.
3. Add the meat, tomatoes, tomato sauce, broth, oregano, and cloves. Bring to a boil and simmer gently, stirring regularly, for about 3 hours or until it thickens.
4. Enjoy!
Nutritional Facts
:
(Per serving)
Calories: 215
Protein: 15g
Carbs: 14g
Fiber: 3g
Fat: 11g
Did you serve your sauce on pasta or a vegetable? Please share how your sauce turned out in the comments below 🙂