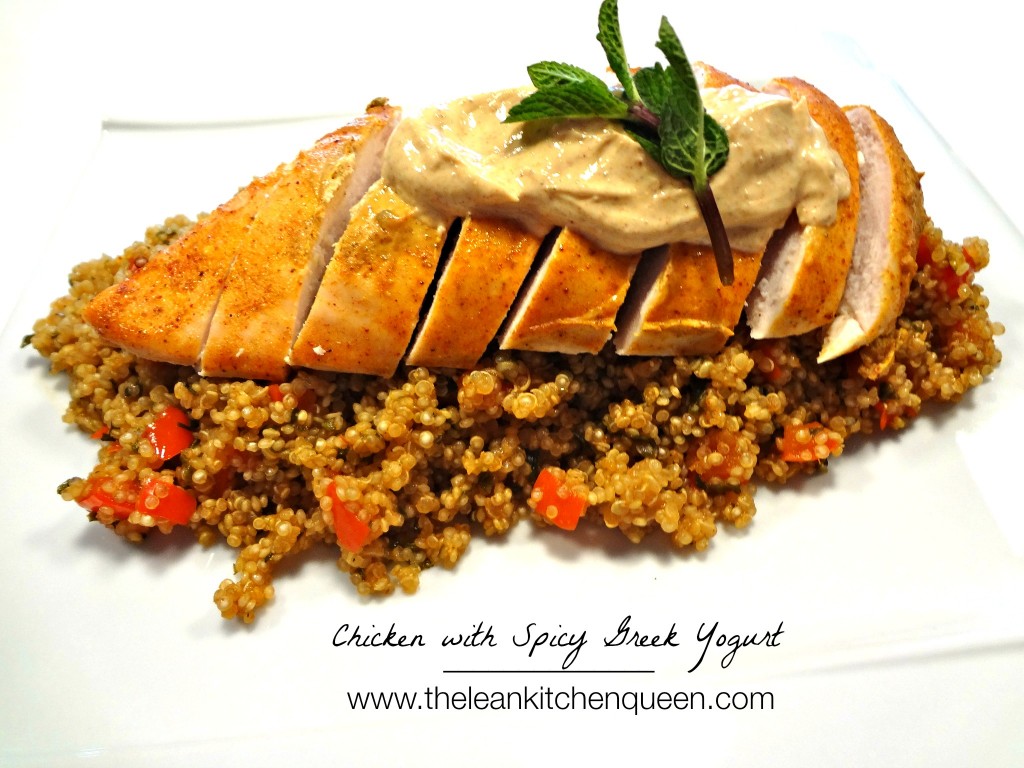 CHICKEN WITH SPICY GREEK YOGURT
MAKES 4 SERVINGS
Ingredients:
4 Chicken Breast
1 Cup Plain Nonfat Greek Yogurt
1 Garlic Clove, pressed
1 tsp. Curry Powder
1 tsp. Paprika Powder
½ tsp. Chili Powder
Directions:
1. Preheat oven to 400F.
2. In a bowl, mix Greek yogurt, garlic and spices. Reserve half of the yogurt mixture in another bowl and put in refrigerator.
3. Dip the chicken breasts in the other half of the yogurt mixture. Make sure each breast is fully coated with the sauce.
4. Place on a baking sheet lined with parchment paper. Bake in oven for 25-30 minutes. The chicken is cooked through when there is no pink in the center.
5. Serve with the reserved sauce.
6. Enjoy!
Nutritional Facts
:
(Per serving)
Calories: 233
Protein: 44 g
Carbs: 2 g
Fat: 5 g