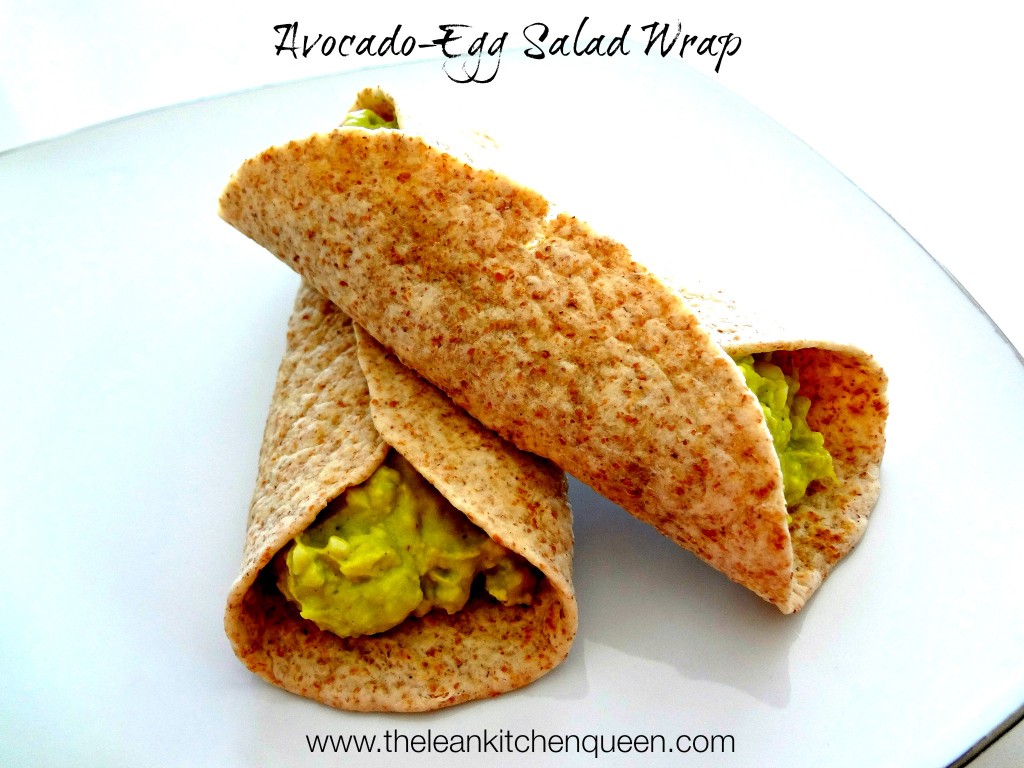 AVOCADO-EGG SALAD WRAP
MAKES 2 SERVINGS
Ingredients:
2 Eggs, boiled
½ Avocado
2 Tbsp. Greek Yogurt
1/8 tsp. Curry
Sea salt and Pepper, to taste
2 Whole-Wheat Tortillas
Directions:
1.  In a bowl, mash the eggs and avocado.
2.  Add Greek yogurt, curry and season with salt and pepper. Mix everything together.
3.  Divide in two tortillas.
4.  Enjoy!
Nutritional Facts
:
(Per serving)
Calories: 289
Protein: 14 g
Carbs: 28 g
Sugar: 3 g
Fiber: 6 g
Fat: 14 g