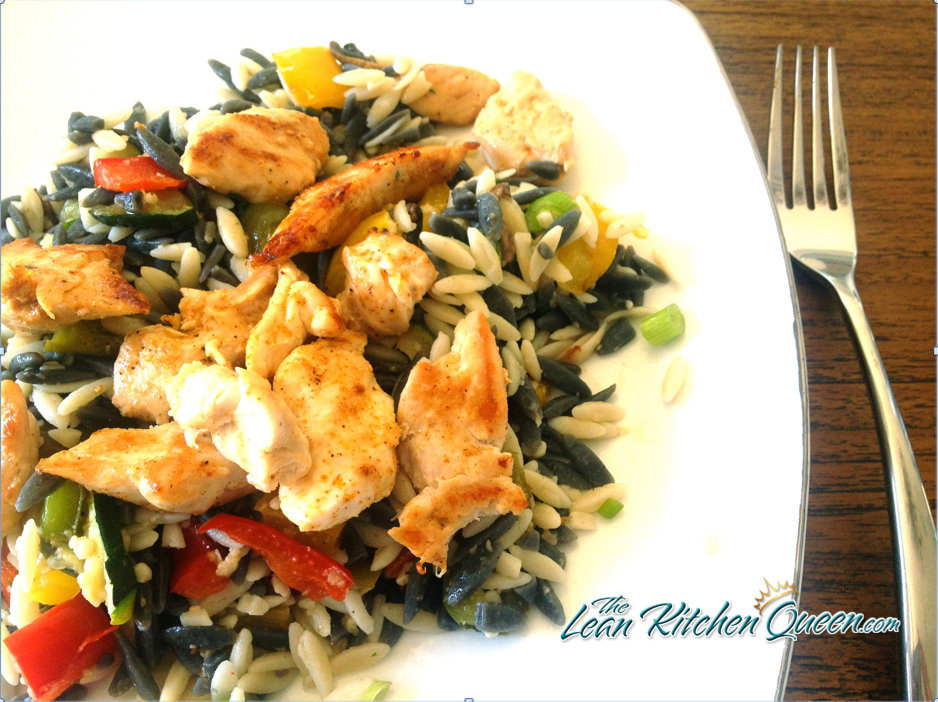 RAINBOW ORZO SALAD
MAKES 6 SERVINGS
Ingredients:
2 Cups Black and White Orzo
1 Tbsp. Coconut Oil
½ Cup Yellow Pepper, sliced
½ Cup Red Pepper, sliced
1 small Zucchini, sliced
½ Cup Mushrooms, sliced
1/3 Cup Green Onions, sliced
Fresh Parsley, chopped, to taste
2 Tbsp. Extra-Virgin Olive Oil
Juice of ½ Lemon
¼ Cup Parmesan
Directions:
1) Cook orzo according to package directions.
2) In a nonstick cooking pan over medium-high heat, add peppers, zucchini and mushrooms. Fry until they are tender. Set aside and let cool down.
3) Meanwhile, add your chicken to your pan and cook.
4) In a mixing bowl, add cooked orzo, roasted peppers, zucchini and mushrooms. Stir in chopped parsley and green onions.
5) Toss with olive oil, lemon juice and Parmesan. Season with salt and pepper if desired.
6) Add a source of protein, like chicken, if desired and serve.
Enjoy!
Nutritional Facts
:
(Per serving)
Calories: 197
Protein: 6 g
Carbs: 19 g
Sugar: 3 g
Fiber: 2 g
Fat: 11 g