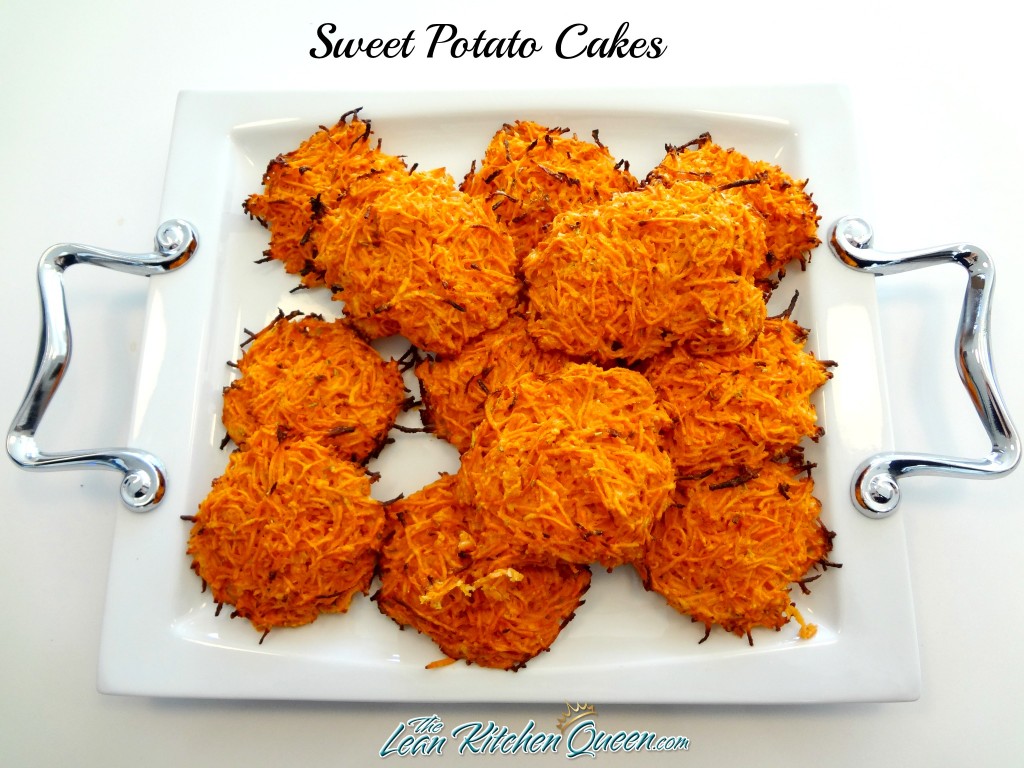 SWEET POTATO CAKES
MAKES 12 SERVINGS
Ingredients:
2 Sweet Potatoes
2 Egg Whites
½ Cup Parmesan Cheese
1 tsp. Rosemary
Sea Salt and Pepper
Directions:
1. Preheat oven at 425. Set wire rack on top of a baking sheet.
2. Grate sweet potatoes and pat dry.
3. In a large bowl, combine all the ingredients. Scoop out 1 tablespoon of potato mixture to form patties. Press them to make them as thin as possible.
4. Set on wire rack and bake for 25-30 minutes.
5. Enjoy!
Nutritional Facts
:
(Per serving)
Calories: 49
Protein: 3 g
Carbs: 7 g
Fiber: 1 g
Sugar (none added): 3 g
Fat: 1 g