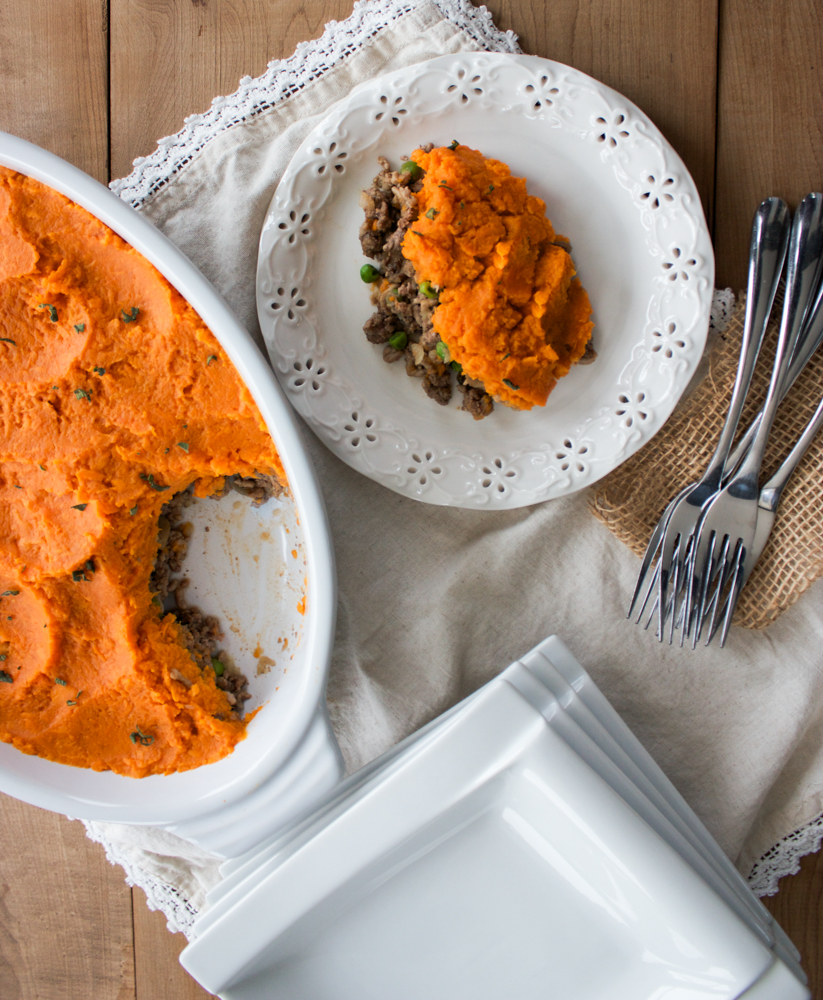 SWEET POTATO SHEPHERD'S PIE
MAKES 4 SERVINGS
Ingredients:
3 Large Sweet Potatoes, peeled and cut into chunks
1 ½ lb. Extra-Lean Ground Beef
1 Cup Frozen Peas
1 tbsp. Olive Oil
1 Onion, chopped
1 Cup Mushrooms, sliced
1 Clove Garlic
2 tsp. Dried Rubbed Sage
2 tbsp. Worcestershire Sauce
Salt and Pepper, to taste
1 tsp. Paprika
Directions:
1. Place the sweet potatoes in a large pot, cover with water and bring to a boil. Cook the potatoes until tender. Then drain and return the potatoes to the hot pot, add paprika and mash.
2. Pre-heat the broiler and position a rack in the lower third of the oven.
3. In a large skillet, heat oil over medium-high heat. Add onion, mushrooms and ground beef. Cook until the beef is browned and the onion is softened, stirring occasionally.
4. Add the Worcestershire sauce, garlic and sage. Stir in the peas. Season with salt and pepper. Cook for another 5 minutes.
5. Pour the meat in the casserole. Top it with the sweet potatoes.
6. Broil until the potatoes are lightly golden-brown at the edge. Let cool. Serve and enjoy!
Nutrition Facts

:
(Per serving)

Calories: 438.9
Protein: 47g
Carbs: 31.25g
Fat: 14g

————————

Be sure to try this one out tonight and then let me know how you thought it tasted after you try it! Post in the comments section.

And of course for more Metabolic Recipes, be sure to pickup a copy of Metabolic Cooking today 🙂