Today I'm about to share one of Dave's favorite recipes (he loves it when I cook these for him 😉 )
The thing I love the most about this recipe is the combination of those lovely spices that just leave you're mouth watering for more
Enjoy!
—————————————————————————
ROASTED BELL PEPPER STUFFED WITH QUINOA
MAKES 4 SERVINGS
Ingredients:
4 Bell Peppers
½ Cup Cooked Quinoa
1 tbsp. Olive Oil
½ Red Onion, chopped
1 Cup Mushrooms, sliced
1 Cup Carrots, grated
1 Cup Baby Spinach
1 tbsp. Dried Parsley
½ tsp. Ground Cinnamon
¼ tsp. Ground Cumin
Salt and Pepper, to taste
Directions:
1. Preheat oven to 350 F.
2. Cut the top of the peppers and discard membrane and seeds. Reserved the top for later.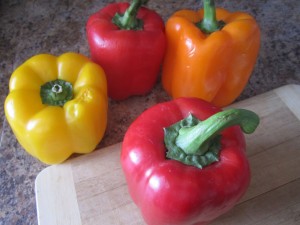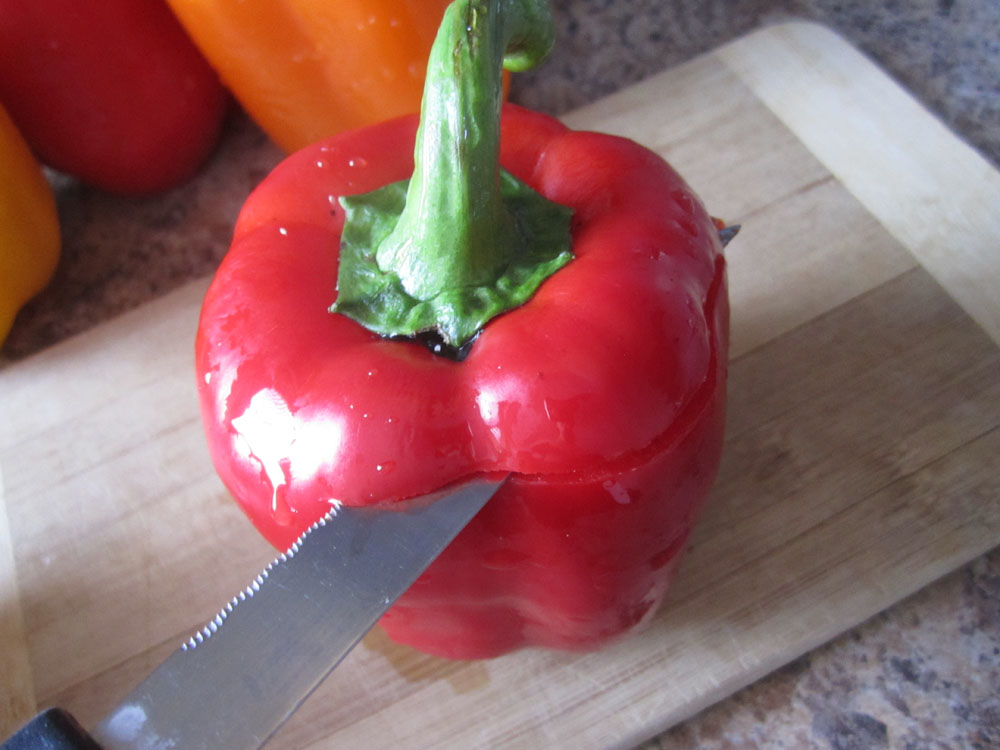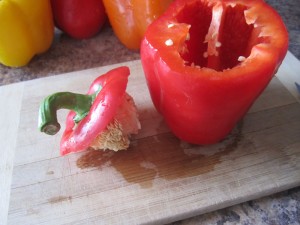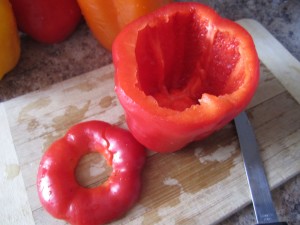 3. In a large skillet, heat oil over medium-high heat. Add onion and mushrooms and cook for 4 to 5 minutes, stirring occasionally.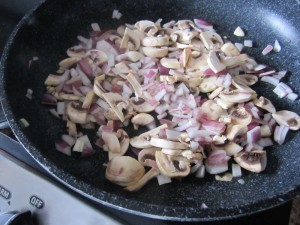 4. Add carrots, spinach and parsley. Let spinach wilt then stir in cinnamon, cumin and cooked quinoa. Toss gently to combine.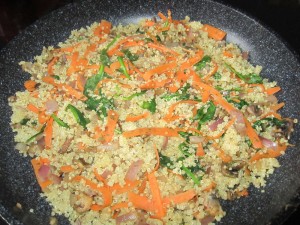 5. Add salt, pepper and cook 1 to 2 minutes more. Set aside to let filling cool until warm.
6. Divide quinoa mixture evenly among the 4 bell peppers. Top each pepper with its reserved top then arranges them upright in a glass-baking dish.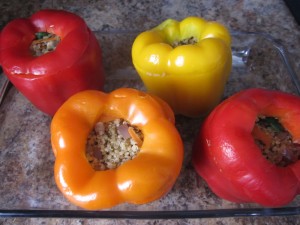 7. Cover snugly with foil and bake for about 1 hour, checking halfway through, until peppers are tender and juicy.
8. Transfer to plate and serve.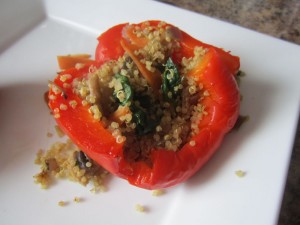 Nutritional Facts:
(Per serving)
Calories: 122
Protein: 3.4
Carbs: 17.3
Fat: 4.4
—————————————————————————
Give it a shot and let me know how you find it 🙂
PS: If you like this one, you're gonna LOVE the 250+ recipes in Metabolic Cooking. Be sure to grab a copy