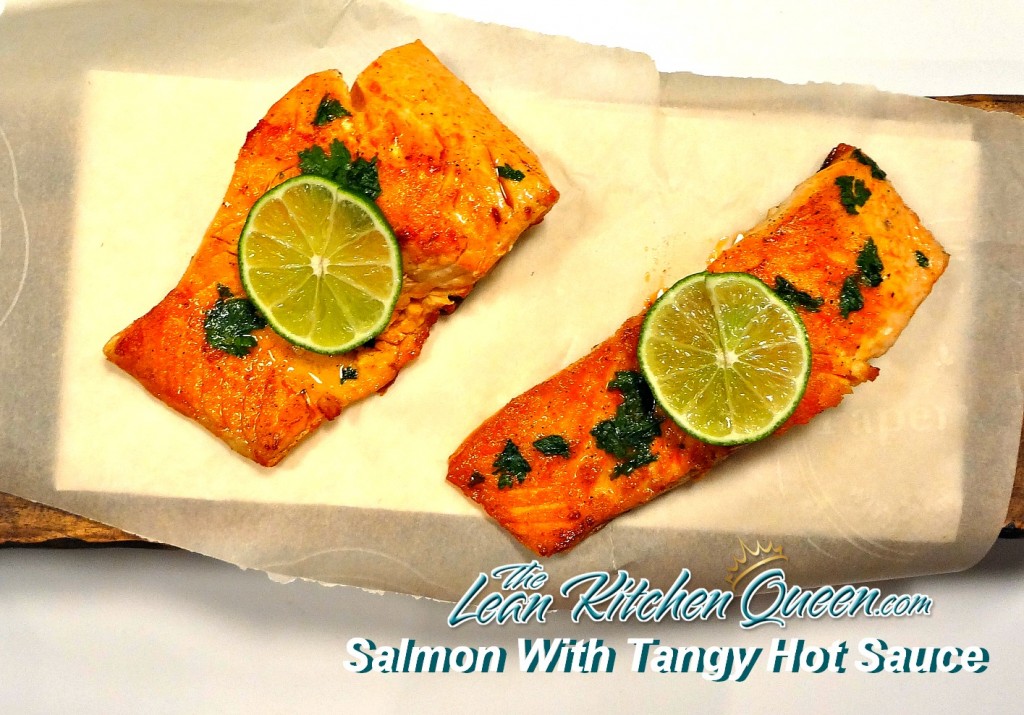 SALMON WITH TANGY HOT SAUCE
MAKES 2 SERVINGS
Ingredients:
2 Salmon Fillets (6 oz each)
1 tsp. Coconut Oil
Pepper, to taste
Juice of ½ Lime
1 Tbsp. Pure Maple Syrup
1 Tbsp. Sriracha Sauce
1 Tbsp. Cilantro, coarsely chopped
Sea salt, to taste
Directions:
1. In a bowl, whisk together juice, zest, maple syrup, sriracha, salt, and cilantro.
2. In nonstick skillet with oil over medium-high heat, place the salmon skin-side up.
3. Cook salmon 3-4 minutes on each side.
4. Season with pepper.
5. Pour lime-maple mixture over salmon 2 minutes before your salmon is done.
6. Enjoy!
Nutritional Facts:
(Per serving)
Calories: 213
Protein: 31 g
Carbs: 10 g
Fat: 6 g
How did yours turn out? Please let me know in the comments below 🙂