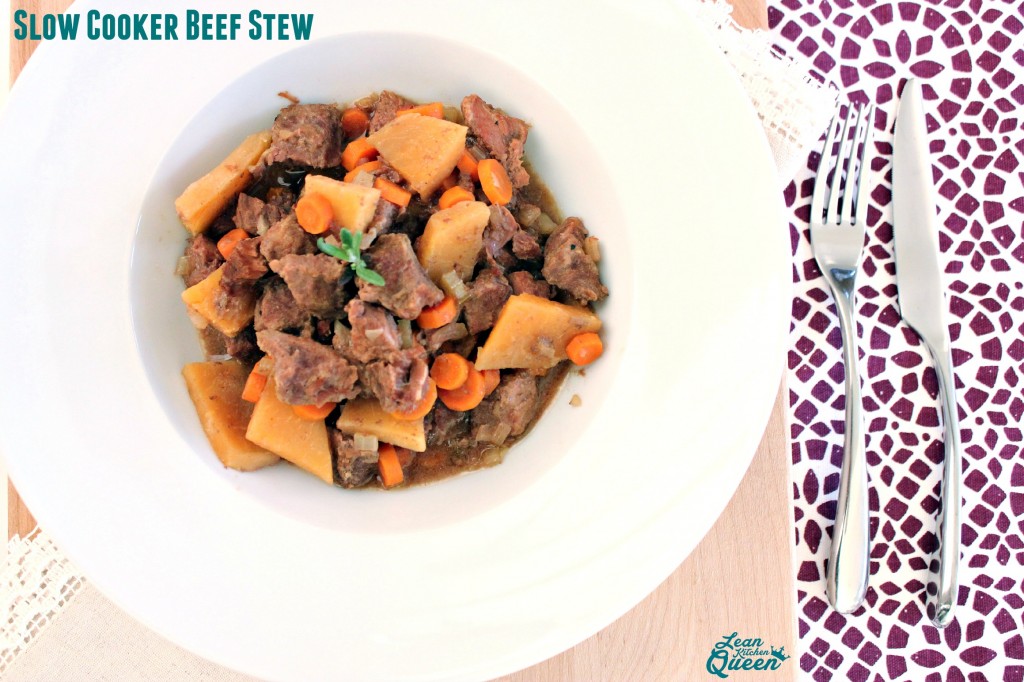 SLOW COOKER – BEEF STEW RECIPE
MAKES 6 SERVINGS
Ingredients:
2 lbs. Beef Stew Meat, cut into 1 inch cubes
2 Cups Low-Sodium Beef Broth
1 Onion, chopped
1 Turnip, diced
4 Carrots, sliced
1 Stalk Celery, chopped
¼ Cup Wheat Flour
2 Clove Garlic, pressed
2 Bay Leaf
1 tsp. Paprika
2 tsp. Worcestershire Sauce
Sea Salt and Pepper
Directions:
Place meat in a slow cooker.
In a small bowl mix together the flour, salt and pepper. Pour over meat and stir to coat.
Stir in all remaining ingredients.
Cover and cook on LOW for 10-12 hours, or on HIGH for 4-6 hours.
Enjoy!
Nutritional Facts
:
(Per serving)
Calories:  296
Protein: 34g
Carbs: 12g
Sugar: 3g
Fiber: 2g
Fat: 12g