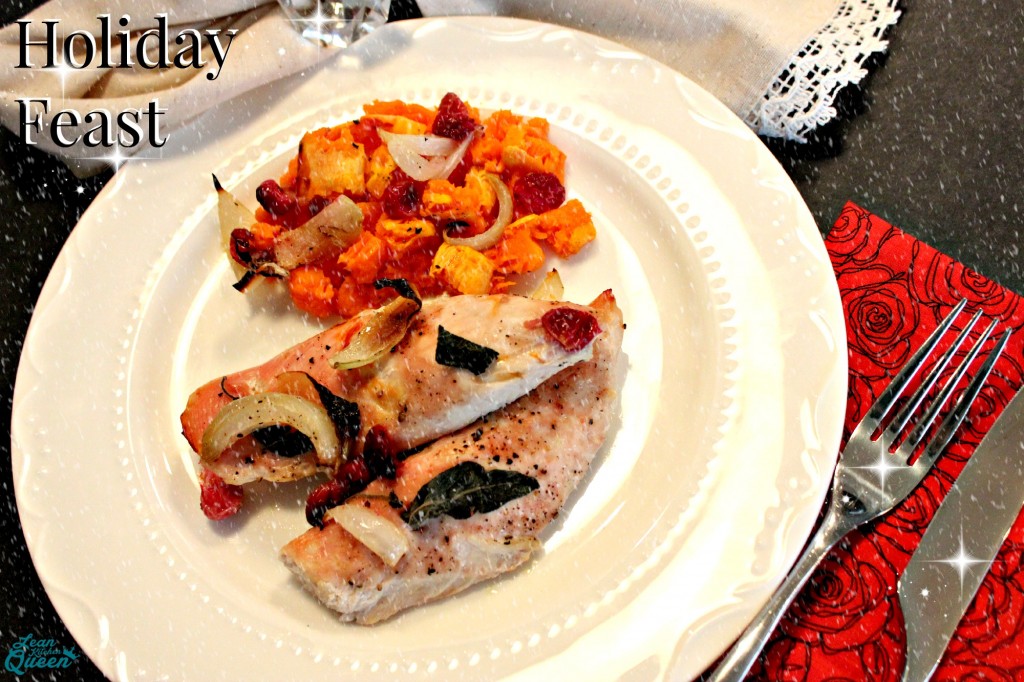 HOLIDAY FEAST –
TURKEY, CRANBERRY & SWEET POTATO
MAKES 6 SERVINGS
Ingredients:
1 pound boneless Turkey Breast
3 Tbsp. Extra-Virgin Oil
2 Sweet Potato, cut in lengthwise
1 Onion, quartered layers separated
½ Cup Fresh Cranberries
8 Fresh Sage Leaves
Sea Salt and Pepper, to taste
Directions:
Preheat oven to 400F.
Arrange turkey, sweet potato, cranberry, and onion on a rimmed baking sheet and scatter the sage leaves on top. Drizzle with 1 tbsp. of oil and season with salt and pepper.
Roast uncovered for 25-30 minutes, or until turkey is cooked.
Enjoy!
Nutritional Facts
:
(Per serving)
Calories:  196
Protein: 18 g
Carbs: 13 g
Sugar: 4 g
Fiber: 2 g
Fat: 8 g