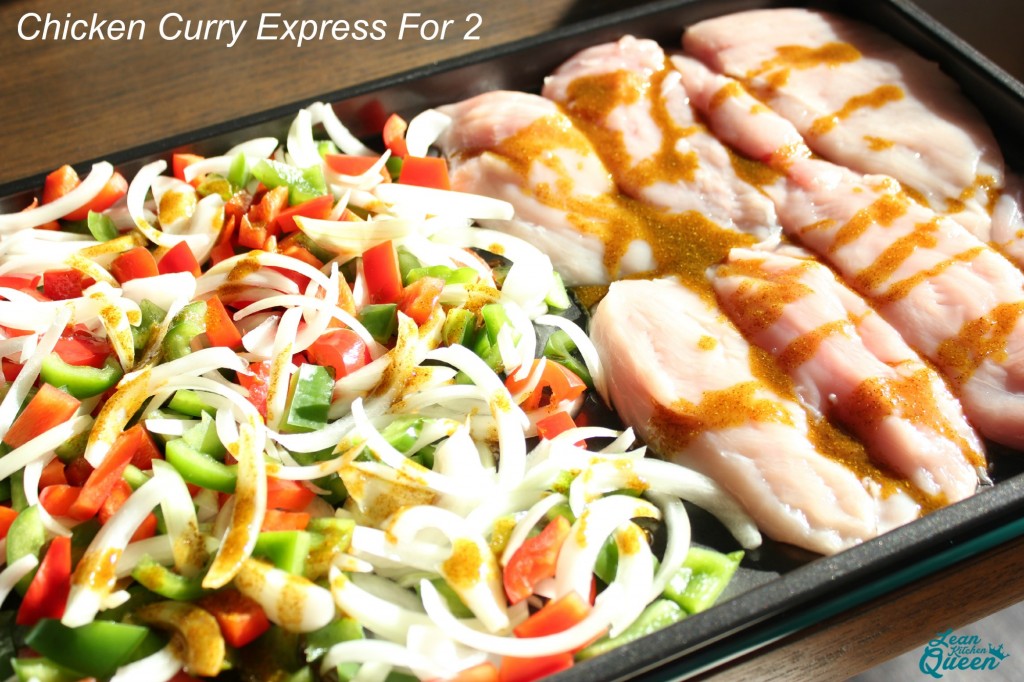 CHICKEN CURRY EXPRESS FOR 2
MAKES 2 SERVINGS
Ingredients:
2 Skinless Chicken Breast, halved
1 Red Pepper, cubed
1 Green Pepper, cubed
1 Zucchini, cut in half-slices
1 Tbsp. Extra-Virgin Olive Oil
1 tsp. Natural Maple Syrup
2 tsp. Curry Powder
1 Onion, minced
Sea Salt and Pepper, to taste
Directions:
Preheat oven to broil. Rack on upper oven.
In a small bowl, whisk together oil, maple syrup, curry.
Place chicken on one half of the baking sheet and spread the vegetables on the other. Pour the curry mixture over the meat and vegetables, salt and pepper and mix well.
Bake 10-15 minutes or until chicken is cooked through and vegetables are al dente.
Enjoy!
Nutritional Facts
:
(Per serving)
Calories:  224
Protein: 16g
Carbs: 23g
Fiber: 6g
Sugar: 12g
Fat: 8g