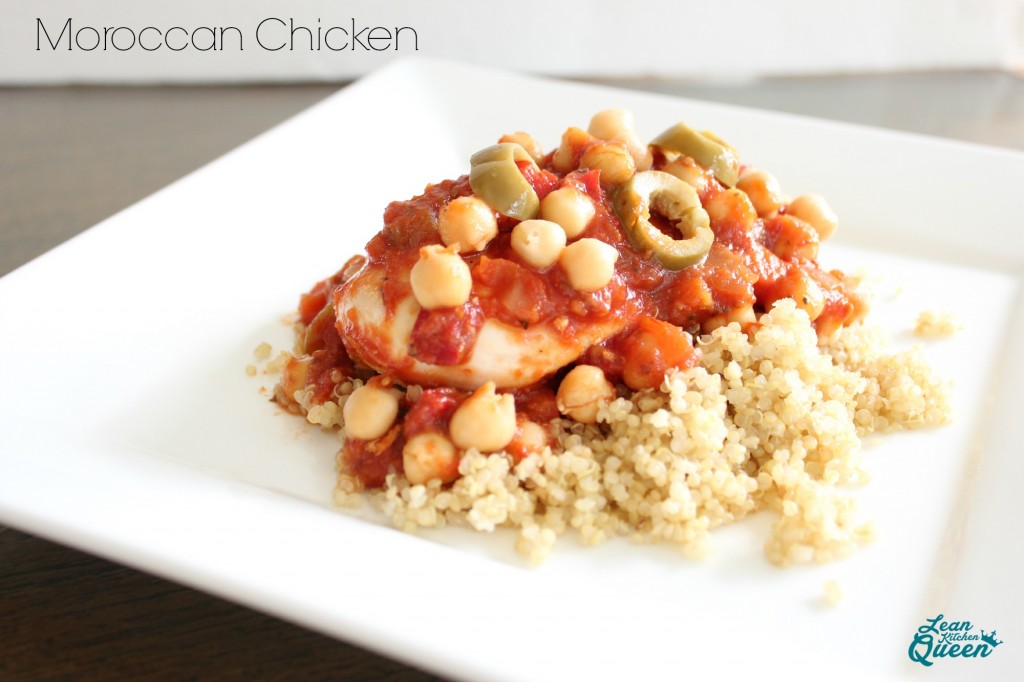 MOROCCAN CHICKEN
MAKES 4 SERVINGS
Ingredients:
1 Tbsp. Extra-Virgin Olive Oil
4 Skinless, boneless, Chicken Breast
2 Cups Primavera Sauce
1 tsp. Cumin Powder
1 tsp. Curcuma Powder
1 (540 ml) Can of Chickpeas, rinsed and drained
½ Cup Green Olives, sliced
½ Cup Almonds, slivered
Sea Salt and Pepper, to taste
Directions:
Preheat oven to 350 F.
In a nonstick skillet over medium-high heat, add olive oil and brown the chicken breast for about 2-3 minutes on each side.
Meanwhile in a bowl, stir primavera sauce with cumin and curcuma.
Transfer chicken in a shallow baking dish and pour sauce over chicken. Cover with an aluminum sheet.
Bake for 25 minutes.
Add chickpeas, olives and almonds, and cook for an additional 15 minutes.
Enjoy!
Nutritional Facts
:
(Per serving)
Calories:  358
Protein: 22 g
Carbs: 32 g
Fiber: 13 g
Sugar: 9 g
Fat: 17 g