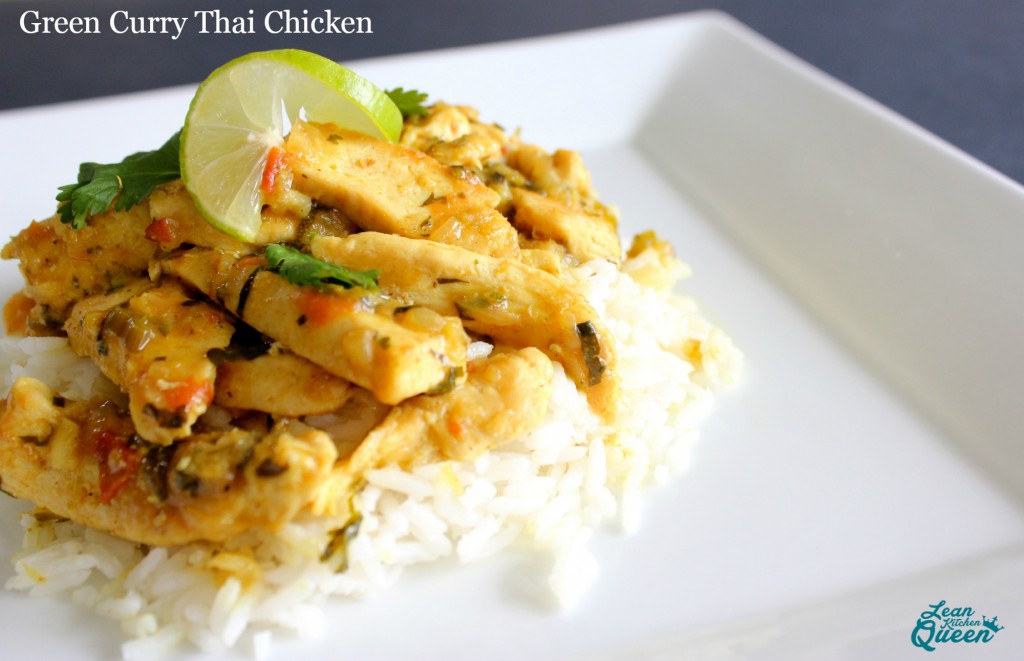 GREEN CURRY THAI CHICKEN
MAKES 4 SERVINGS
Ingredients:
1 Tbsp. Coconut Oil
4 Chicken Breast, cut in strips
1 Red Pepper, cut in small cubes
1 Shallot, finely chopped
3 Green Onions, minced
2 Tbsp. Fresh Ginger, grated
1 Garlic Clove, pressed
1 tsp. Green Curry Paste
1 tsp. Raw Honey
¾ Cup Low-Sodium Chicken Broth
¾ Cup Coconut Milk
1 Tomato, cut in small cubes
½ Cup Fresh Coriander
Sea salt and Pepper, to taste
Directions:
In a nonstick skillet over medium-high heat, add coconut oil, chicken, red pepper, onions, ginger and garlic and cook for about 5-7 minutes.
In a small bowl, whisk together green curry, honey, chicken broth and coconut milk then add to the skillet.
Add tomato and coriander.
Let simmer for at least 10 minutes or until chicken is cooked through.
Enjoy!
Nutritional Facts
:
(Per serving)
Calories: 432
Protein: 56 g
Carbs: 9 g
Fat: 19 g