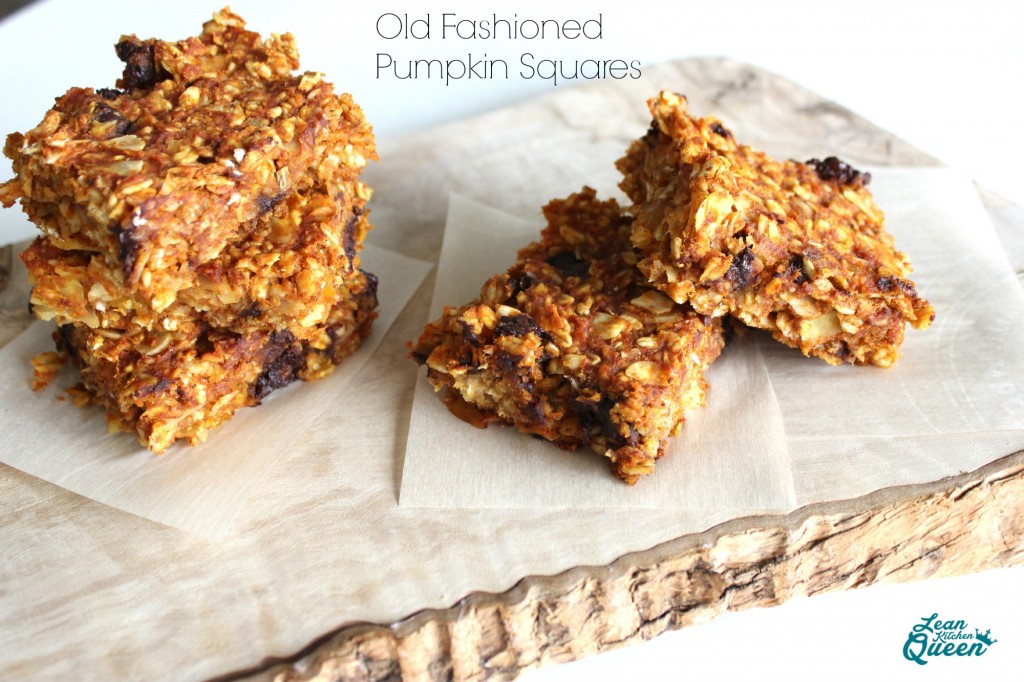 OLD FASHIONED PUMPKIN SQUARES
MAKES 24 SERVINGS
Ingredients:
1 (15 oz) Can Pumpkin Puree
1/3 Cup Natural Maple Syrup
2 tsp. Cinnamon
½ tsp. Nutmeg
3 Cups Old Fashion Oatmeal
1 Cup Almonds, slivered
½ Cup Dried Apricot
1/3 Cup Dark Chocolate Chips
Directions:
Preheat oven to 375 F.
Grease a 9″x13″ inch pan with cooking spray.
In a mixing bowl, combine pumpkin, maple syrup, cinnamon, and nutmeg until smooth.
Add oats, almonds, apricot, and chocolate to the bowl. Stir well.
Transfer to the pan and bake for 35 minutes.
Let the bars cool before cutting into squares.
Enjoy!
Nutritional Facts
:
(Per serving)
Calories:  104
Protein: 3 g
Carbs: 16 g
Fiber: 2 g
Sugar: 5 g
Fat: 4 g