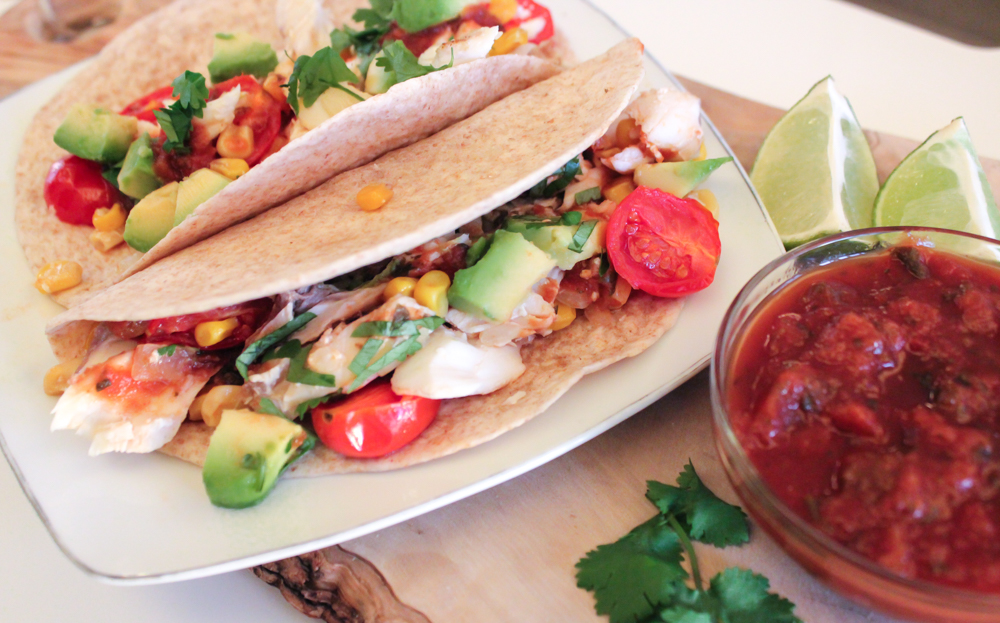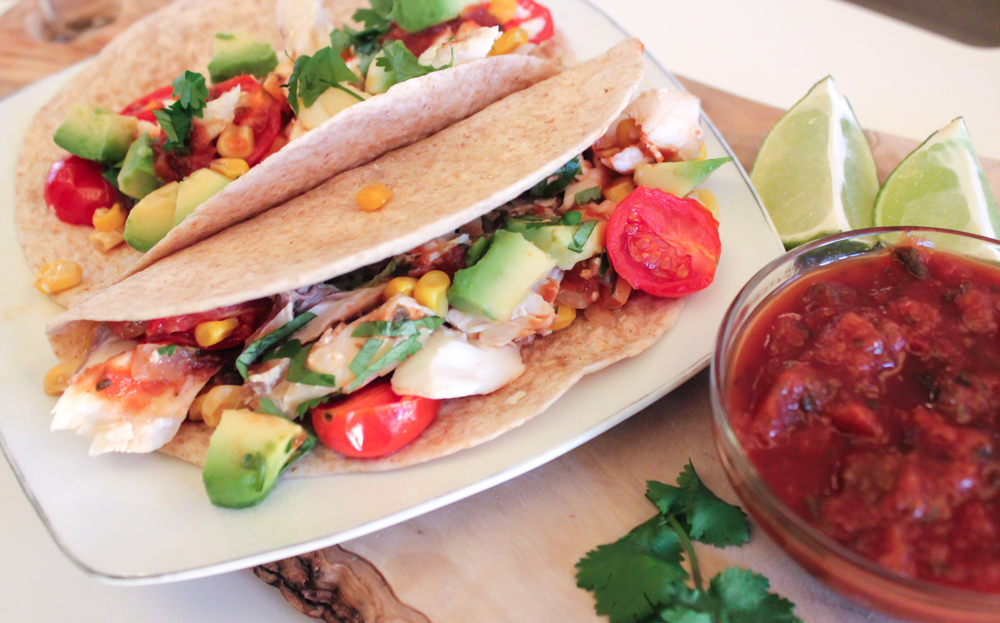 FISH TACOS
MAKES 2 SERVINGS
Ingredients:
250g (1/2 lb.) Cod filet
1 small Red Onion, minced
¼ Cup Corn
8 Cherry Tomato
1 Tbsp. Extra-Virgin Olive Oil
½ tsp. Taco Seasoning
4 small Whole-Wheat Tortilla
1 Avocado, cubed
Fresh Coriander
Salsa, to taste
Sea Salt and Pepper, to taste
Directions:
Preheat oven to 375 °F. Place rack at the bottom of the oven.
On a lined baking sheet, add cod, onion, corn and cherry tomatoes. Season with taco seasoning and sprinkle with olive oil. Cook for about 10 minutes.
Using a fork, break the fish into large flakes. Divide the fish between the four tortillas and top with vegetables.
Garnish with avocado, coriander and salsa. Enjoy!
Nutritional Facts
:
(Per serving)
Calories: 397
Protein: 20 g
Carbs: 41 g
Sugar: 6 g
Fiber: 10 g
Fat: 18 g