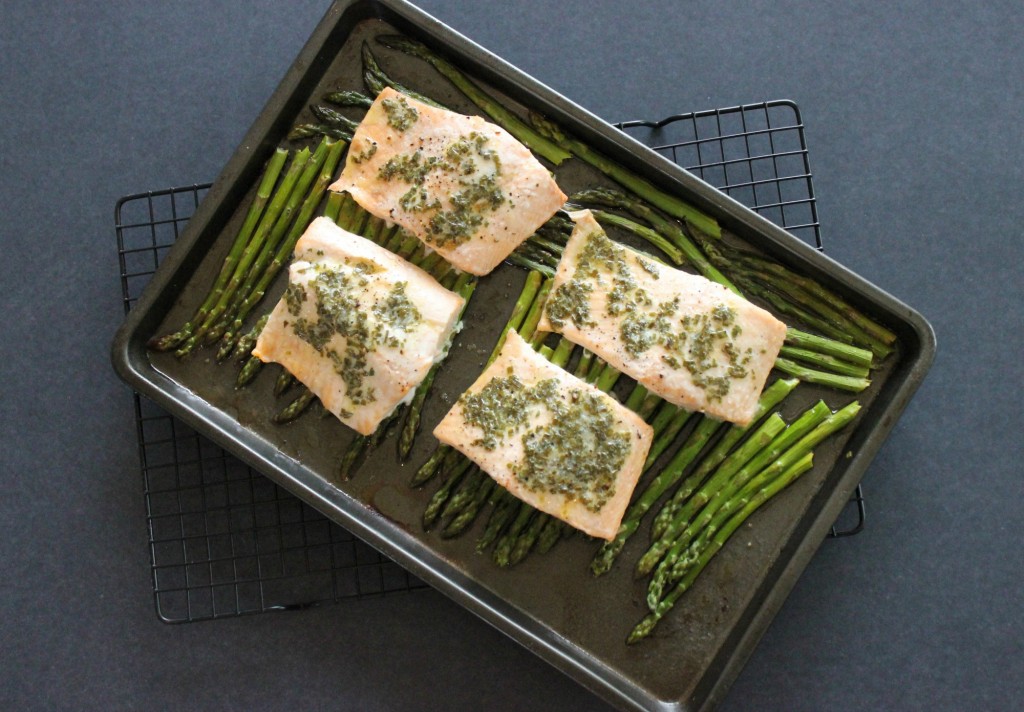 SALMON & ASPARAGUS ON A BAKING SHEET
MAKES 4 SERVINGS
Ingredients:
4 Skinless Salmon Fillets
1 ½ bunch Asparagus, trimmed
1 Tbsp. Extra-Virgin Olive Oil, melted
½ Cup Low-Sodium Chicken Broth
Fresh Basil, chopped
Fresh Chives, chopped
1 Tbsp. Lemon Juice
Sea salt and Pepper, to taste
Directions:
Preheat oven to 400 °F. Rack in the middle.
Spread the asparagus on a baking sheet. Drizzle with oil. Add the broth.
Place the salmon on asparagus and season with basil, chives and salt & pepper. Drizzle with lemon juice. Bake for 15 minutes.
Enjoy!
Nutritional Facts
:
(Per serving)
Calories: 342
Protein: 38 g
Carbs: 5 g
Sugar: 1 g
Fiber: 3 g
Fat: 20 g