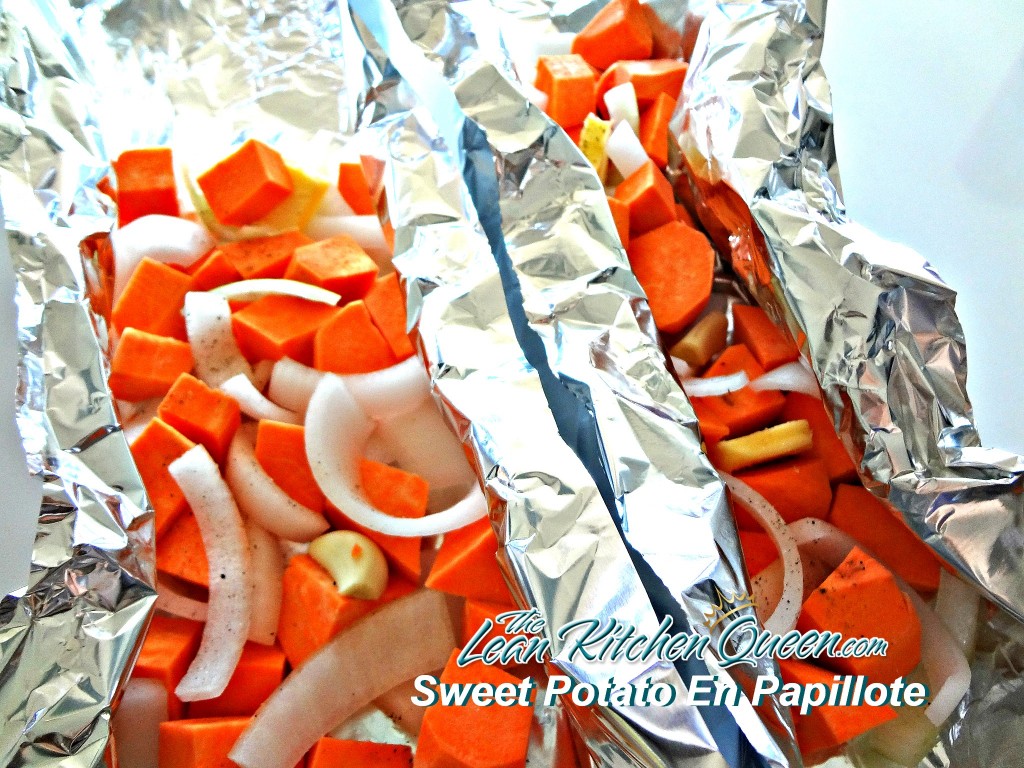 SWEET POTATO AND GARLIC EN PAPILLOTE
MAKES 4 SERVINGS
Ingredients:
• 2 Large Aluminum Foil square
• 2 Sweet Potatoes, peeled and cubed
• 10 Garlic Cloves, peeled
• 1 Onion, sliced
• 2 Tbsp. Organic Butter
• Sea salt and Pepper, to taste
Directions:
1) Preheat oven to 450F.
2) Divide all ingredients onto two aluminum foil squares.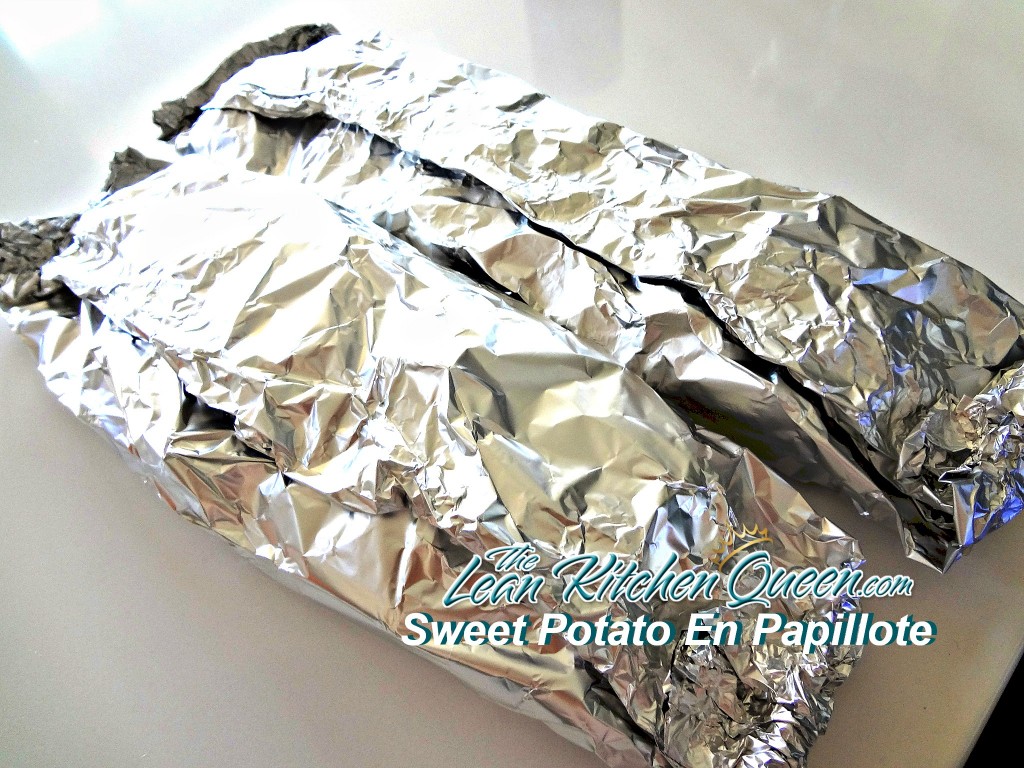 3) Fold in the sides of the foil square to seal.
4) Fold over the remaining two sides and roll down, then pull up a little to create a "tent" where the steam can circulate.
6) Place on a baking sheet and bake in oven for about 20 minutes.
7) Enjoy!
Nutritional Facts:


(Per serving)
Calories: 126
Protein: 2 g
Carbs: 18 g
Fiber: 2 g
Fat: 6 g
Please share what you paired this recipe with and how you liked it in the comments below 🙂