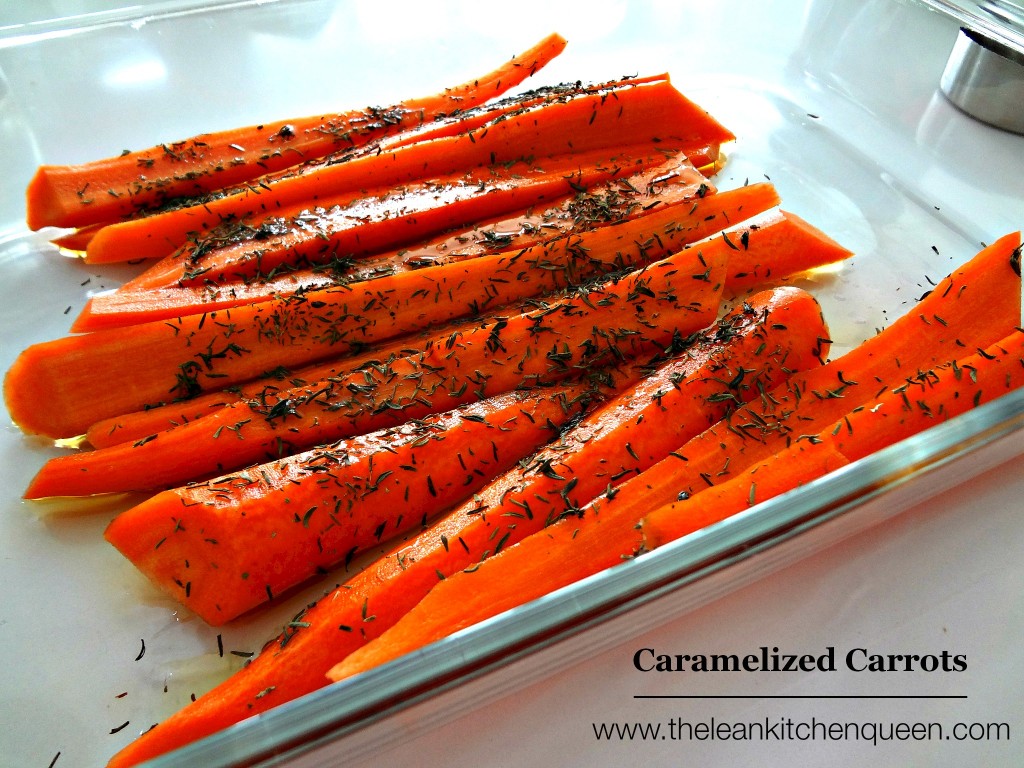 CARAMELIZED CARROTS
MAKES 4 SERVINGS
Ingredients:
6 Carrots, cut lengthwise
4 Tbsp. Natural Maple Syrup
1 Tbsp. Coconut Oil
½ tsp. Dried Thyme
Sea Salt and Pepper
Directions:
1.  Preheat oven to 400F.
2.  In a baking dish, add all the ingredients and mix together. Make sure each carrot is fully coated.
3. Bake in oven for 20 minutes. Enjoy!
Nutritional Facts
:
(Per serving)
Calories: 123
Protein: 1g
Carbs: 22g
Fiber: 3g
Fat: 4g
What did you serve your caramelized carrots with? Share with us in the comments below 🙂