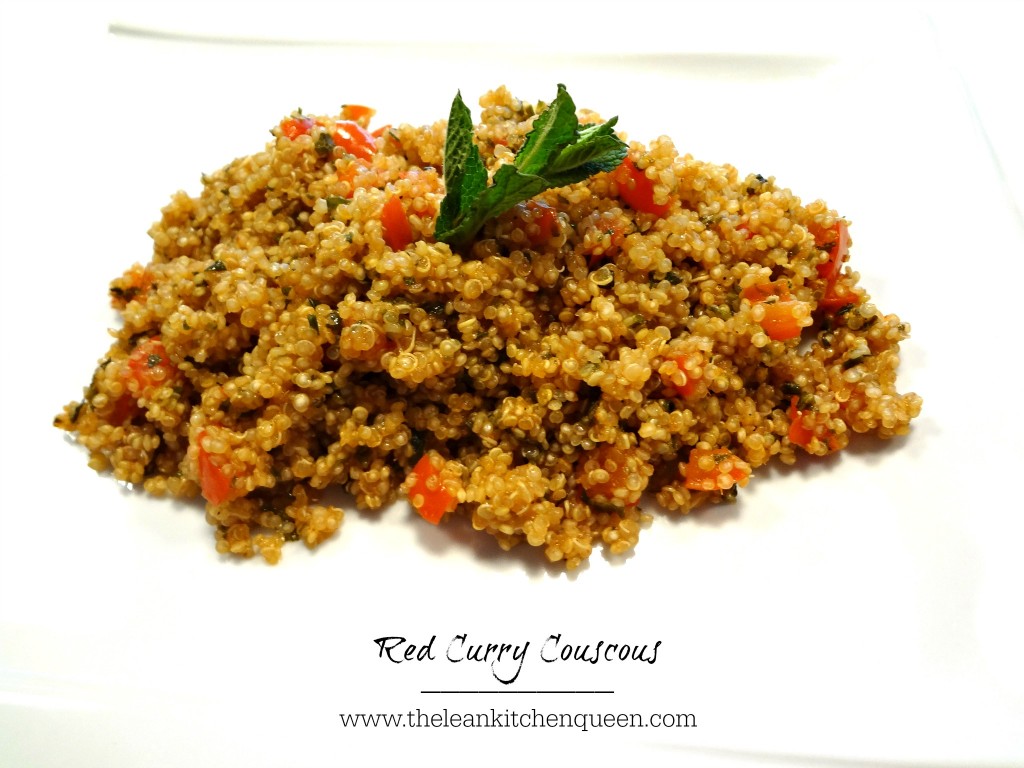 RED CURRY COUSCOUS
MAKES 4 SERVING
Ingredients:
1 Cup Couscous
1 Tbsp. Extra-Virgin Olive Oil
3 Tbsp. Fresh Mint
2 Tbsp. Fresh Chives
½ Red Pepper, diced
1 Tsp. Red Curry Paste
1 Cup Low-Sodium Chicken Broth, boiling
Sea Salt and Pepper, if desired
Directions:
1) In a saucepan, add couscous, olive oil, mint, chives, pepper and red curry paste. Season with salt and pepper, if desired.
2) Add the boiling chicken broth. Cover and let the couscous absorb the broth for about 5-10 minutes.
3) Fluff with a fork.
4) Ready. Enjoy!
Nutritional Facts
:
(Per serving)
Calories: 86
Protein: 3 g
Carbs: 11 g
Fiber: 1 g
Fat: 3 g