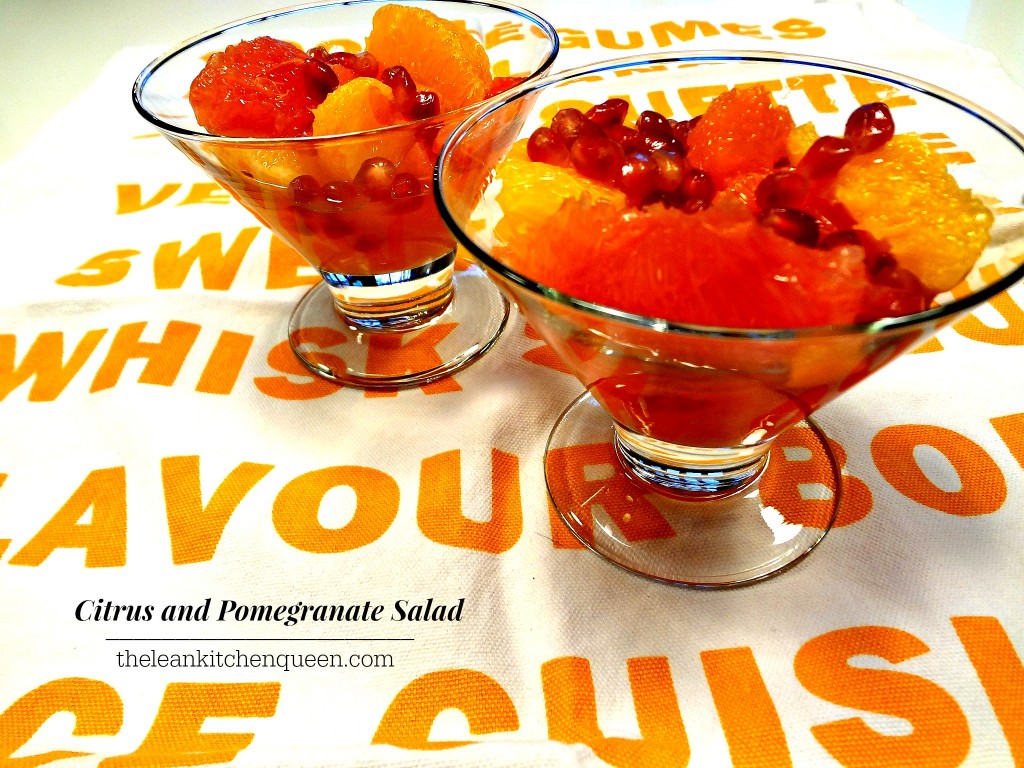 CITRUS AND POMEGRANATE SALAD
MAKES 6 SERVINGS
Ingredients:
1 Pomegranate
2 Grapefruits
4 Oranges
4 Clementines
3 Tbsp. Natural Honey
Directions:
Peel the citrus and remove the supreme, then trenchant each side of the membranes. Squeeze citrus membranes over a bowl to catch the juice.
In the bowl with the juice of citrus and supreme, add honey. Mix gently and marinate 1 hour in the fridge.
When you're ready to serve, divide the fruit into cups and garnish with pomegranate seeds.
Enjoy!
Nutritional Facts
:
(Per serving)
Calories:  151
Protein: 2g
Carbs: 36g
Sugar: 28g
Fiber: 3g
Fat: 1g