SPICY KALE SALAD
 This salad is delicious served with chicken!
 MAKES 4 SERVINGS
 Ingredients:
·      ¼ Cup Extra-Virgin Olive Oil (EVOO)
·      1 Cloves Garlic, minced
·      Juice of ½ Lemon
·      ½ Tsp. Red Pepper Flakes, plus or less, to taste
·      ¼ Cup Grated Light Parmesan cheese
·      Sea Salt and Pepper, to taste
·      4 Cups Kale, sliced leaves midribs removed
·      ¼ Cup Breadcrumb

Directions: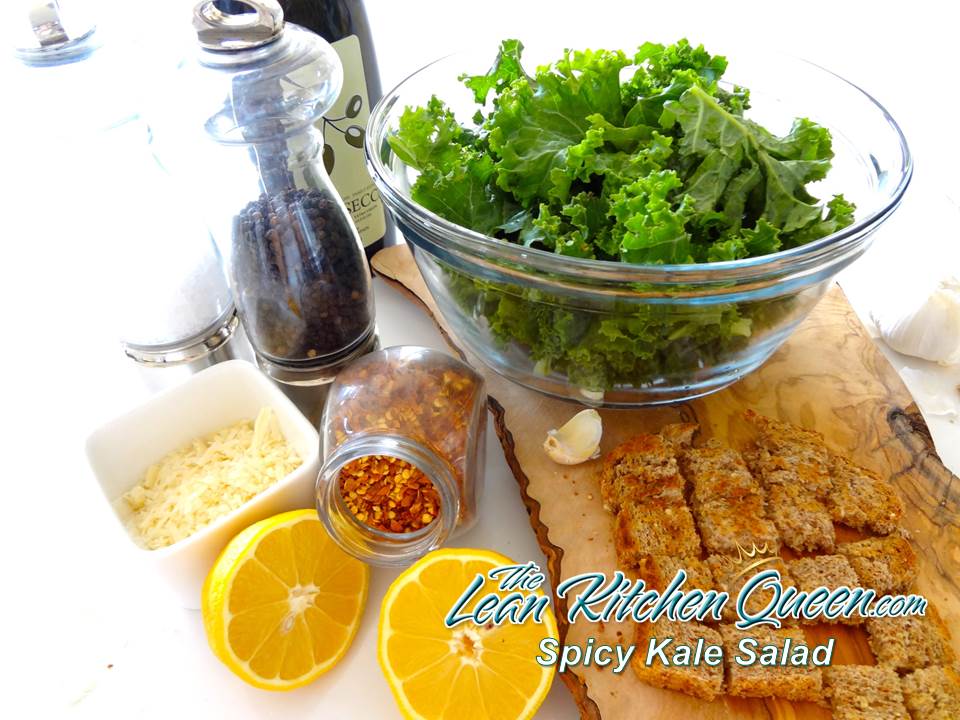 1.    Combine the olive oil, garlic, lemon juice, red pepper flakes, salt and pepper. Whisk everything together.
2.    In a large bowl, add the vinaigrette over Kale and toss together. Add the Parmesan and toss again.
3.    Add breadcrumbs and serve with your favorite lean protein.
4.    Enjoy!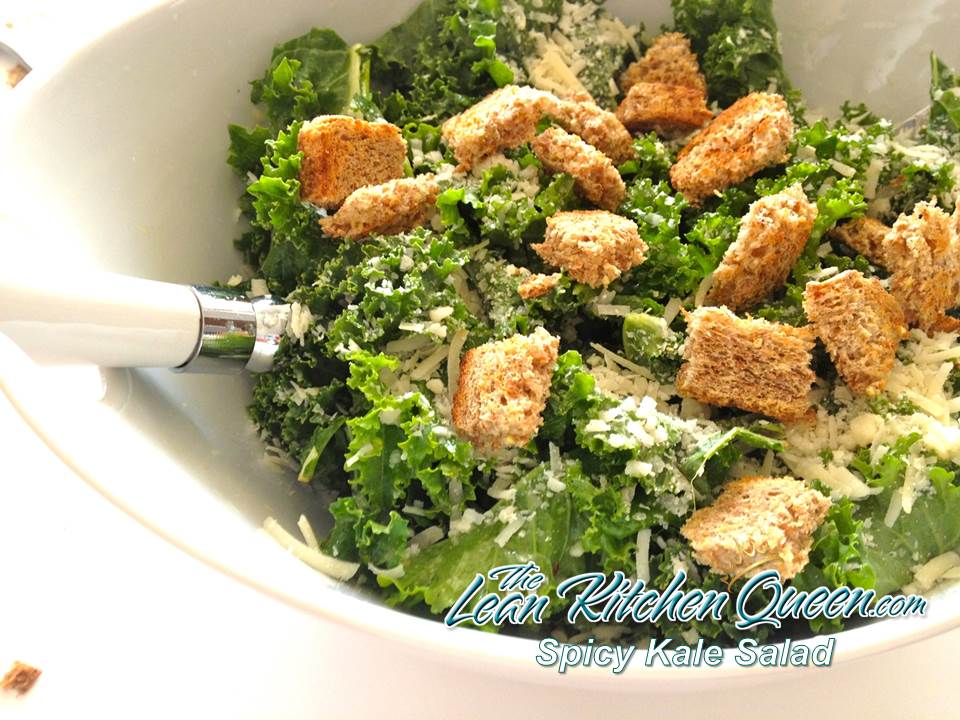 Nutritional Facts:
(Per serving)
Calories: 175
Protein:  4g
Carbs:6g
Fat: 16g
Let me know how you liked this recipe.  Leave a comment in the box below 🙂