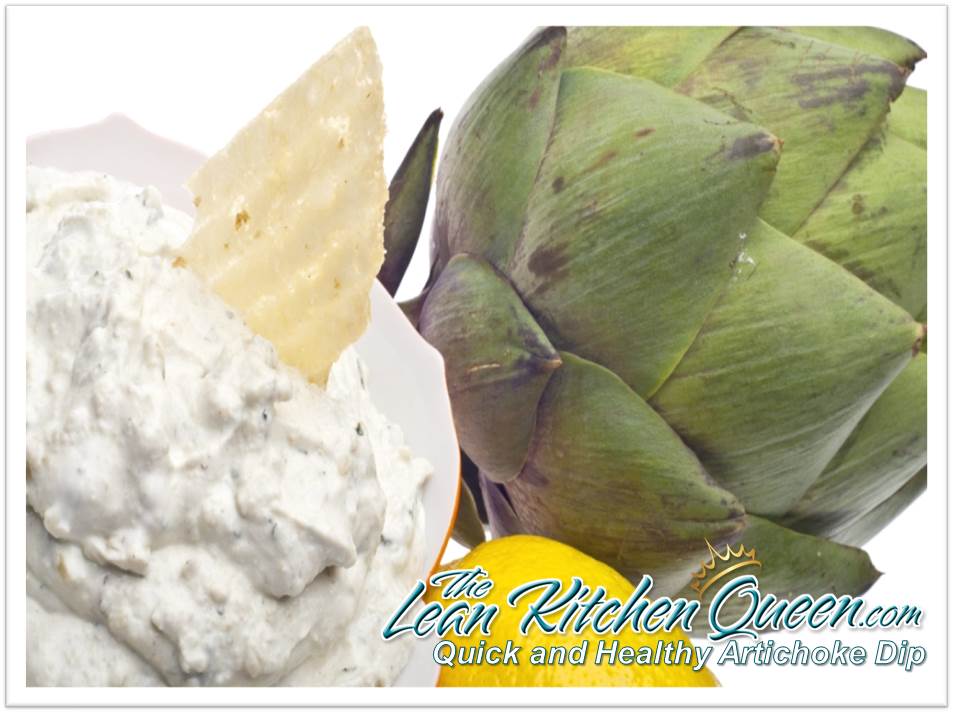 QUICK AND HEALTHY ARTICHOKE DIP
 MAKES 4 SERVINGS
 Ingredients:
2 cans (14 oz.) Artichoke Hearts, rinsed and drained
1 Cup Shredded Mozzarella Cheese
1 Cup Grated Parmesan Cheese
½ Cup Greek Yogurt
½ tsp. Sriracha Sauce
2 Cloves Garlic, pressed
1 tsp. grated Lemon Zest
Sea Salt and Pepper, to taste

Directions:
1.     Preheat oven to 400°F.
2.     In a food processor, add the artichoke hearts, Parmesan, Mozzarella, Greek yogurt, Sriracha
xxxxxsauce, garlic and lemon zest. Process until smooth.
3.     Transfer to a baking dish and cover with foil and bake for about 15 minutes.
4.     Enjoy!
Nutritional Facts:
(Per serving)  
Calories:  252
Protein:  22g
Carbs:  10g
Fat: 14g
 Let me know how you liked the recipe by leaving a comment below 🙂