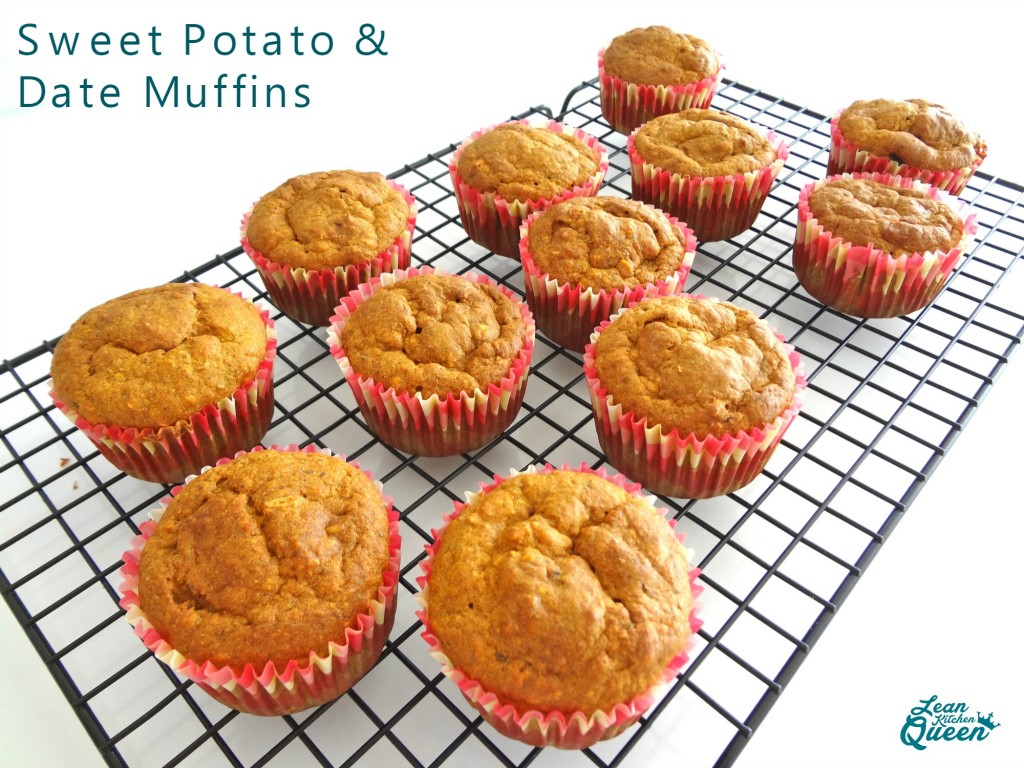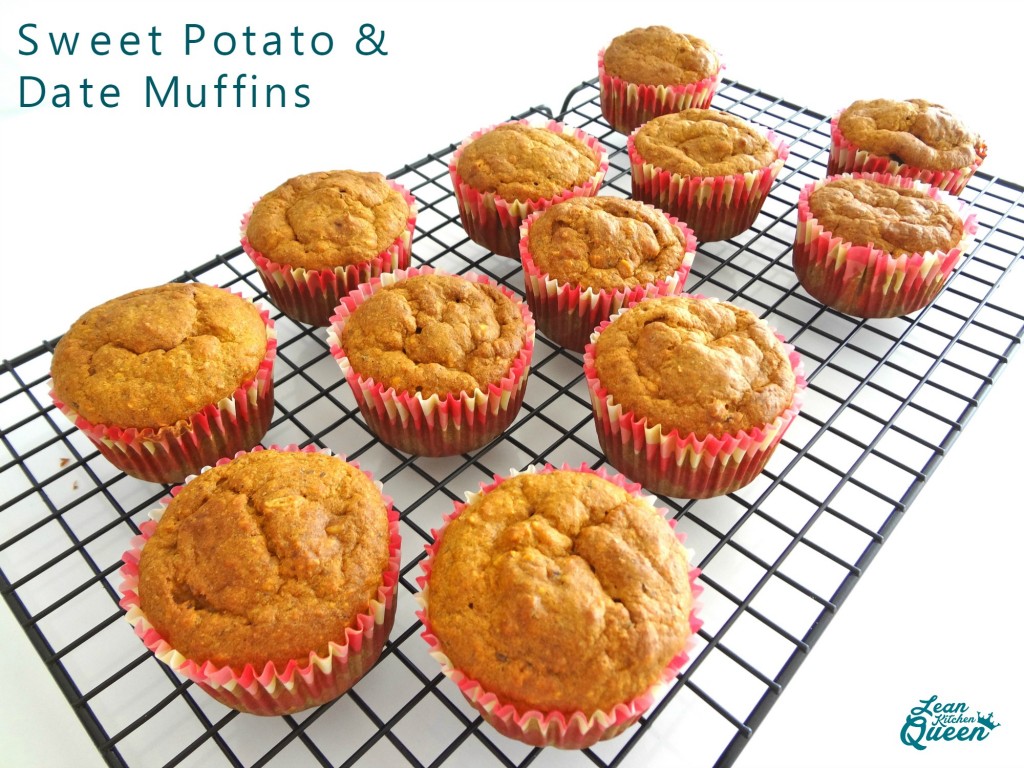 SWEET POTATO AND DATE MUFFINS
MAKES 12 muffins
Ingredients:
1 Cup Unsweetened Almond Milk
1 tsp. Vanilla Extract
½ Cup Oat Flour
1 Cup Whole-Wheat Flour
1 tsp. Baking Powder
½ tsp. Baking Soda
½ tsp. Cinnamon
Pinch Sea Salt
1 Egg
2 Tbsp. Coconut Oil, melted
1/3 Cup Maple Syrup
¾ Cup Sweet Potato Puree
¼ Cup Dates, pitted and cut in small pieces
Directions:
1. With the rack in the middle position, preheat the oven to 375 °F. Line twelve muffin cups with paper or silicone liners.
2. In a bowl, combine almond milk, vanilla and oat flour. Set aside.
3. In another bowl, combine whole-wheat flour, baking powder, baking soda, cinnamon and salt. Set aside.
4. In a third bowl, combine egg, coconut oil, maple syrup and sweet potato with a whisk. Add cereal mixture and dry ingredients. With a spatula, stir until dry ingredients are just moistened. Stir in dates. Divide mixture into cups.
5. Bake for about 20-25 minutes or until a toothpick inserted in the center of a muffin comes out clean.
6. Enjoy!
Nutritional Facts
:
(Per serving)
Calories:  123
Protein: 3g
Carbs: 20g
Fiber: 2g
Sugar: 7g
Fat: 4g