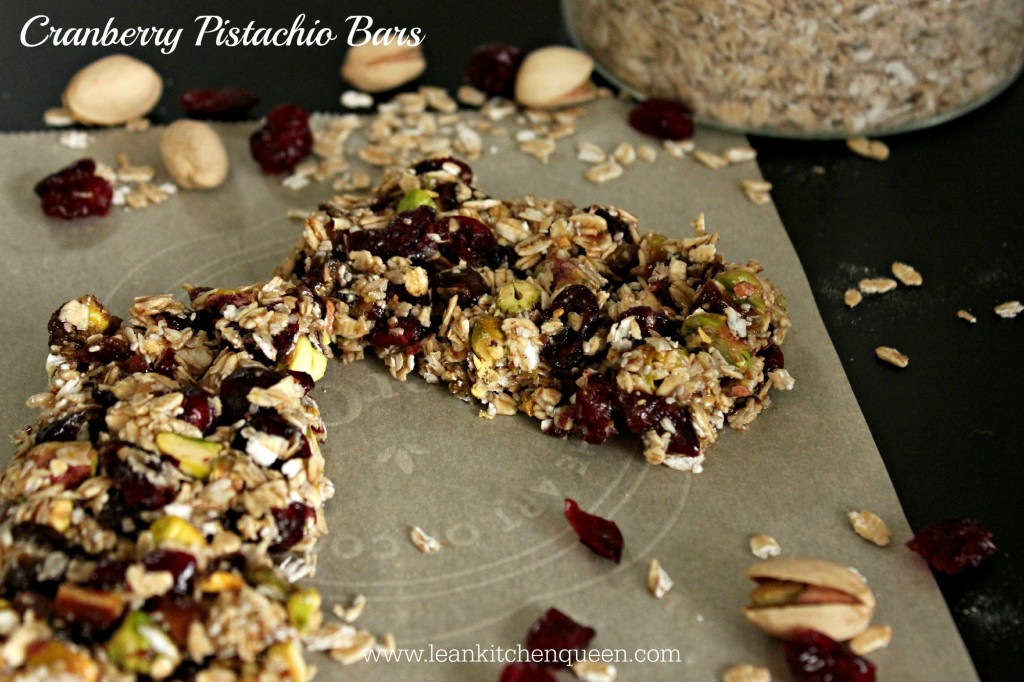 CRANBERRY-PISTACHIO BARS
MAKES 14 SERVINGS
Ingredients:
8 oz. Medjool Dates, chopped
½ Cup Natural Honey
1 Tbsp. Ground Flax Seeds
Pinch of Sea Salt
1 ½ Cups Old-Fashioned Oats
1 Cup Pistachio, crushed
¾ Cup Dried Cranberries
Directions:
In a food processor, combine the dates, honey, flax seeds and sea salt, and pulse until smooth and combined.
Transfer the mixture to a large bowl, and stir in the oats, pistachios and dried cranberries until evenly combined.
Line a small baking pan with parchment paper, and press the mixture evenly into the pan. Refrigerate for at least 30 minutes and then cut into bars.
Enjoy!
Nutritional Facts
:
(Per serving)
Calories: 130
Protein: 2g
Carbs: 29g
Fiber: 2g
Sugar: 23g
Fat: 4g