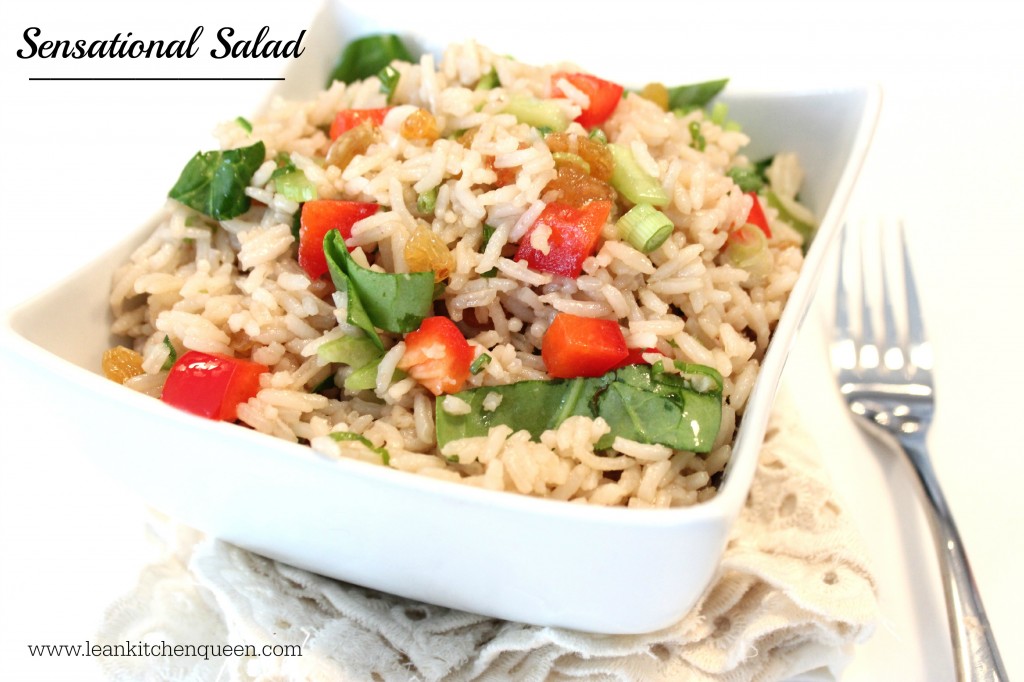 SENSATIONAL SALAD
MAKES 6 SERVINGS
Ingredients:
1 Cup Basmati Rice
¼ Cup Red Pepper, diced
¼ Cup Scallions, sliced
¼ Cup Celery, sliced
2 Tbsp. Golden Raisins
2 Handful Spinach, sliced
Vinaigrette:
½ tsp. Sesame Oil
2 Tbsp. Extra-Virgin Olive Oil
2 Tbsp. Tamari Sauce
1 Tbsp. Natural Honey
Directions:
Cook rice as it says on the box 😉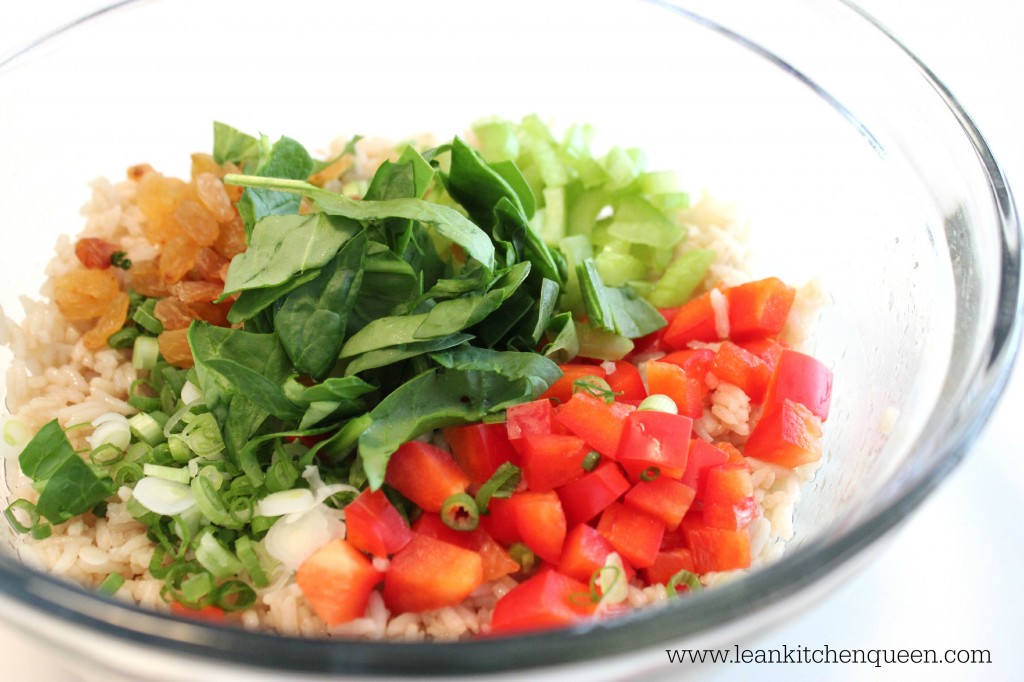 In a large bowl, add all ingredients for the vinaigrette. Add rice to it and mix well together.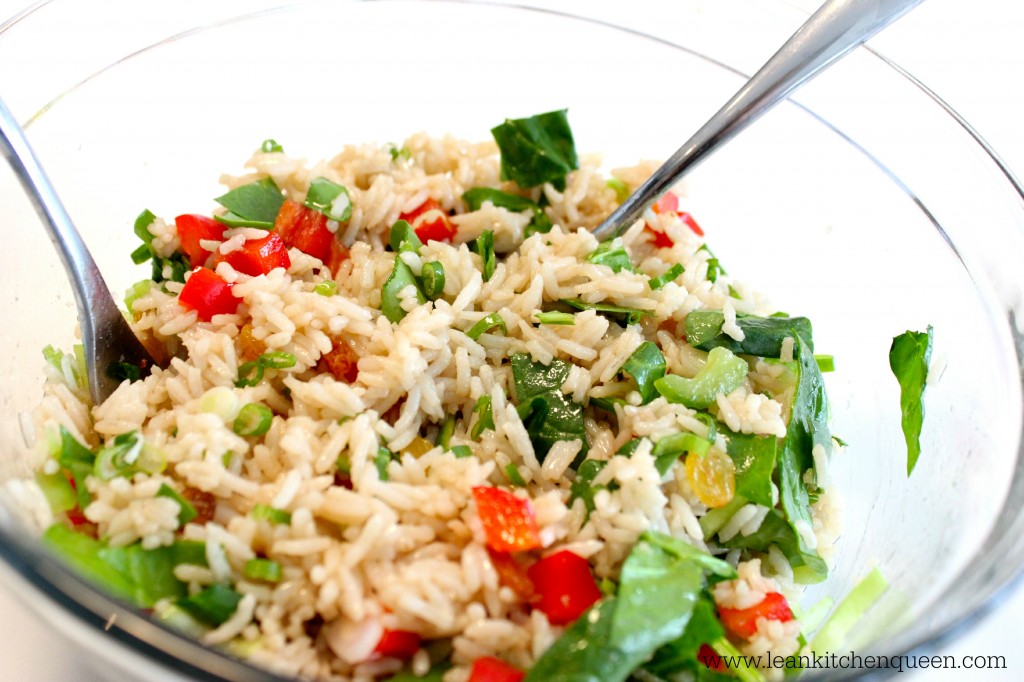 Add all the remaining ingredients and blend everything together.
Enjoy!
Nutritional Facts
:
(Per serving)
Calories: 109
Protein: 2g
Carbs: 14g
Fiber: 2g
Sugar: 6g
Fat: 6g