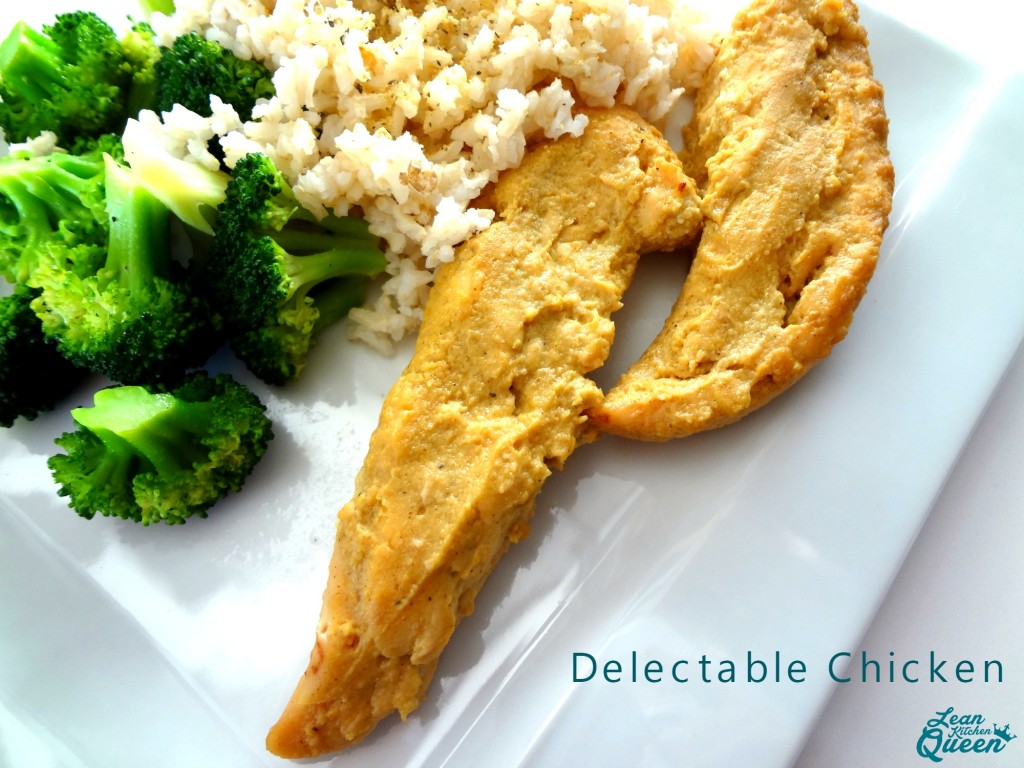 DELECTABLE CHICKEN
MAKES 4 SERVINGS
Ingredients:
4 Chicken Breast
½ Cup Dijon Mustard
¼ Cup Natural Maple Syrup
1 Tbsp. Apple Cider Vinegar
Sea Salt and Pepper, to taste
Directions:
1. Preheat oven to 425 degrees.
2. In a mixing bowl, mix together mustard, maple syrup and apple cider vinegar.
3. Place chicken in a baking dish and pour mustard mixture over chicken.
4. Bake in oven for about 30-40 minutes.
5. Enjoy!
Nutritional Facts
:
(Per serving)
Calories:  217
Protein: 24g
Carbs: 16g
Fiber: 0g
Sugar: 6g
Fat: 3g