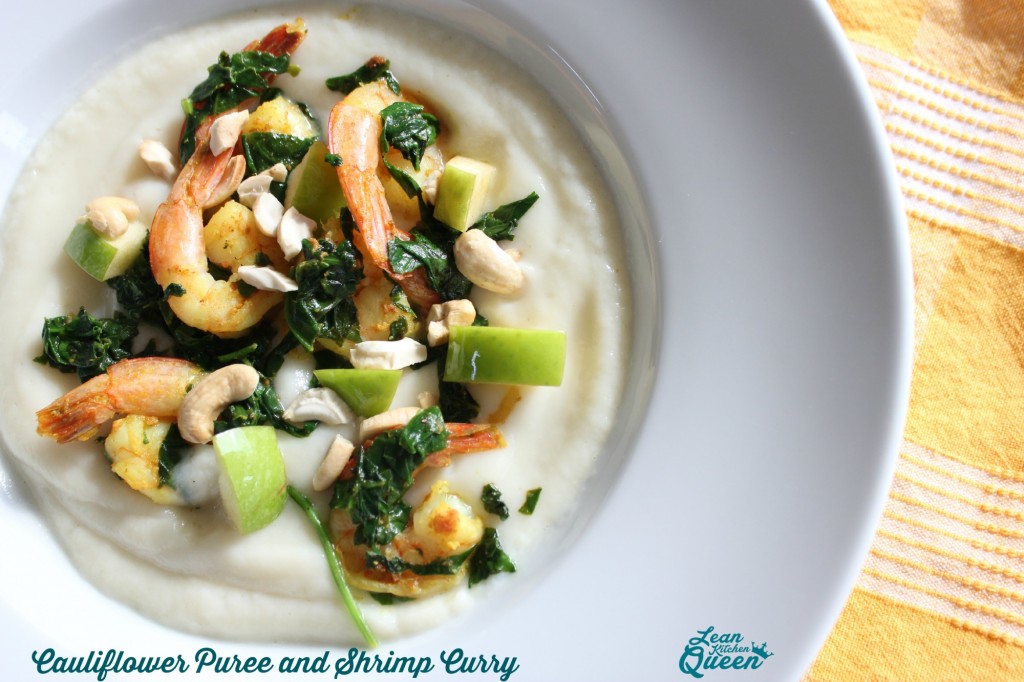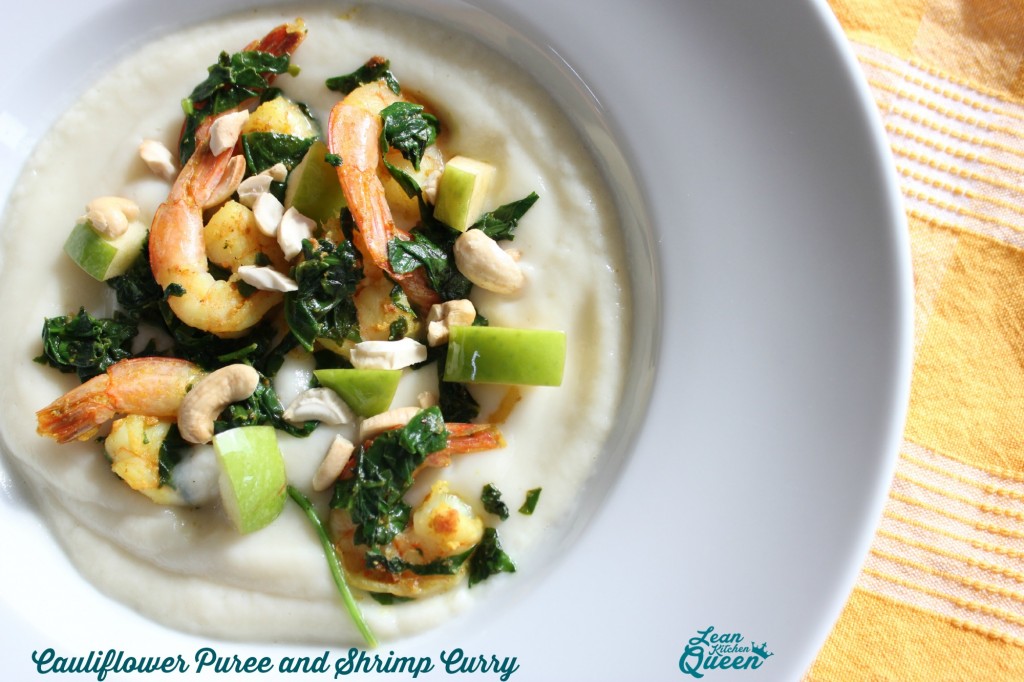 CAULIFLOWER PUREE AND SHRIMP CURRY
MAKES 4 SERVINGS
Ingredients:
Cauliflower Puree:
1 Cup Almond Milk
1 Head Cauliflower (about 4 cups), minced
½ Green Apple, cubed
2 Tbsp. Roasted Cashews, crushed
Shrimp Curry:
1 lb. Baby Spinach, minced
2 Tbsp. Extra-Virgin Olive Oil
Sea Salt and Pepper, to taste
20 Shrimps
1 tsp. Curry Powder
1 Garlic Clove, pressed
½ Fresh Squeezed Lemon Juice
Directions:
Cauliflower Puree:
In a pan over medium heat, add almond milk, cauliflower, salt and pepper. Bring to a boil then reduce heat and let simmer for 12 minutes. Stir occasionally.
Remove from stove and let cool down for 5 minutes then add the cauliflower mixture to a blender. Blend until soft and creamy.
Put the puree back in the pan.
Shrimp Curry:
In a skillet over high heat, add olive oil and shrimps. Add curry, garlic and lemon juice. Cook for 2 minutes.
Add spinach and stir everything together.
Serving:
Pour the puree into a bowl, add the shrimps and garnish with apple and cashew nuts.
Enjoy!
Nutritional Facts
:
(Per serving)
Calories: 272
Protein: 16g
Carbs: 33g
Fiber: 11g
Sugar: 11g
Fat: 10g