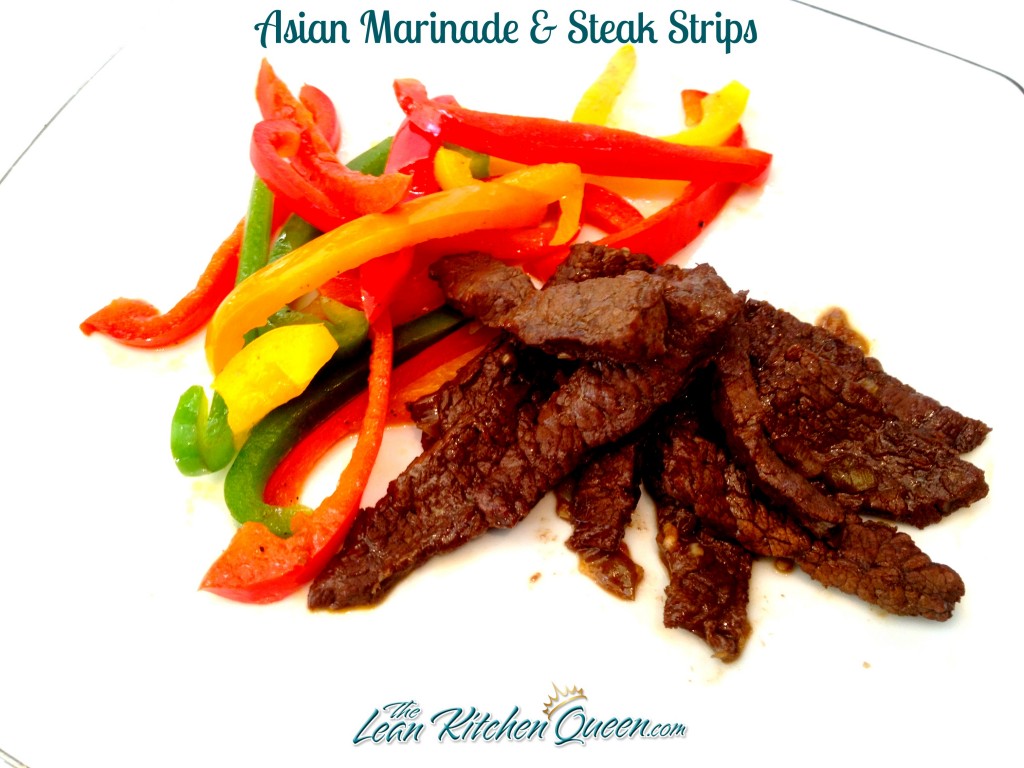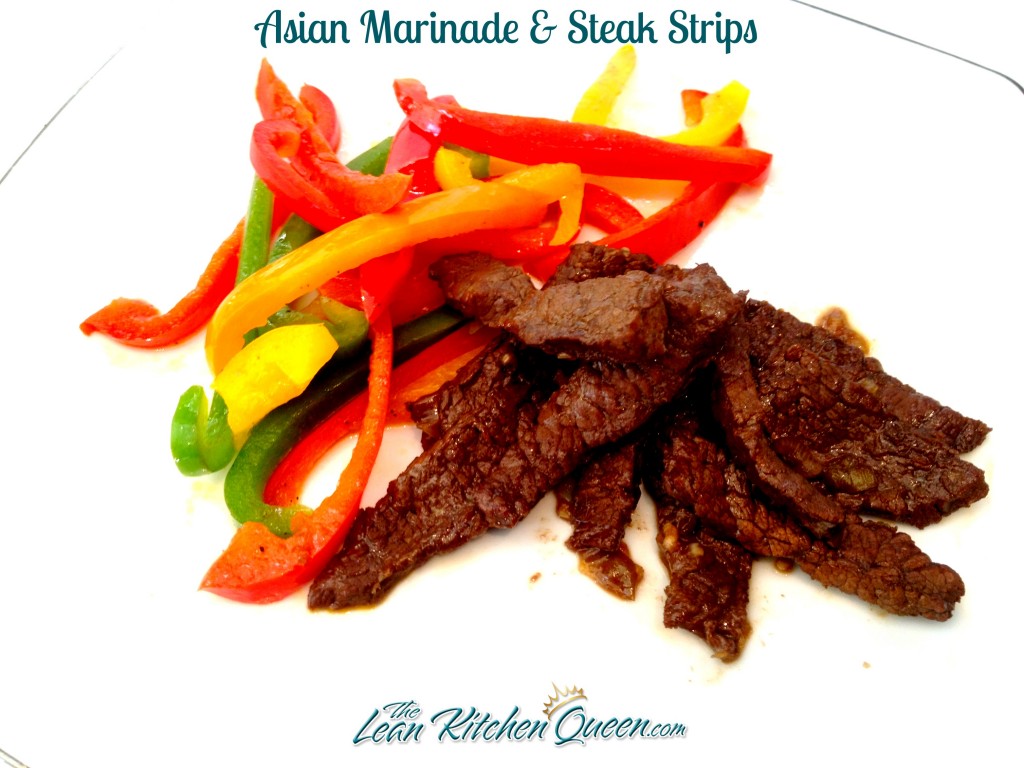 ASIAN MARINADE & STEAK STRIPS
MAKES 2 SERVINGS
Ingredients:
1 Flank Steak, cut in strips
¼ Cup Low-Sodium Soy Sauce
¼ Cup Balsamic Vinegar
½ Cup Olive Oil
3 Tbsp. Natural Honey
2 Garlic Cloves, pressed
2 Tbsp. Fresh Ginger, grated
4 Scallions, thinly sliced
Directions:
In a large plastic bag, add all the ingredients except the steak. Shake it up so everything combines together.
Add the steak to the bag, flipping it to coat it in the marinade, and then seal the plastic bag. Let it marinate in the fridge overnight.
When ready to cook, remove the steak from the marinade, discard the leftover liquid. Preheat your nonstick skillet on medium-high heat. Sear the steak on each side until it's cooked to your desired degree of doneness.
Enjoy!
Nutritional Facts
:
(Per serving)
Calories: 319
Protein: 15g
Carbs: 27g
Fat: 19g