Today's "Tasty Treat Tuesday" is a scrumptious Strawberry Salsa.  This recipe is great as an appetizer served in avocado halves or over grilled shrimp, fish or chicken.
Enjoy 🙂
Strawberry Salsa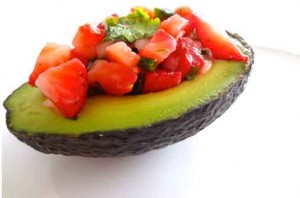 Ingredients:
·      2 ½ Cup Strawberries, sliced
·      ½ Red Onion, thinly sliced
·      1 Jalapeno Pepper, minced
·      ¼ Cup Cilantro, finely shredded
·      ¼ Cup Orange Juice
·      2 Tbsp. Lime Juice
·      2 Tbsp. Extra-Virgin Olive Oil
Directions:
 1.     In a large mixing bowl, place red onions, jalapeno pepper, cilantro, strawberries, orange juice, lime juice, olive oil, salt and pepper, if desired. Toss to combine.
2.     Enjoy!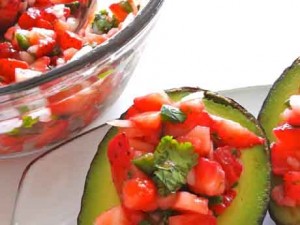 Try it out and be sure to post your comments below. I want to know what you think?