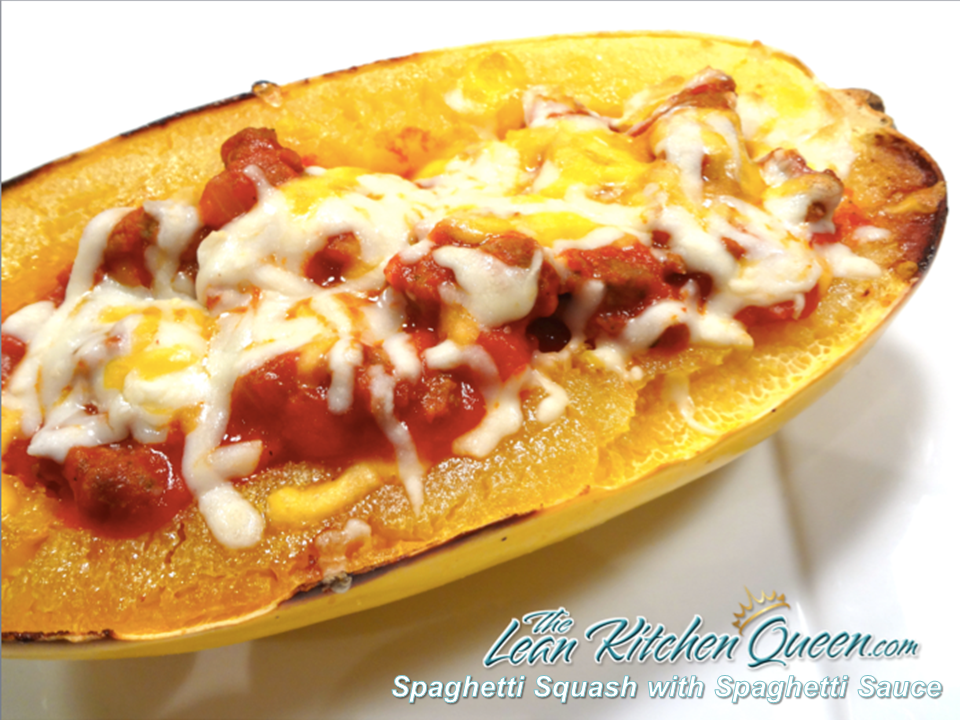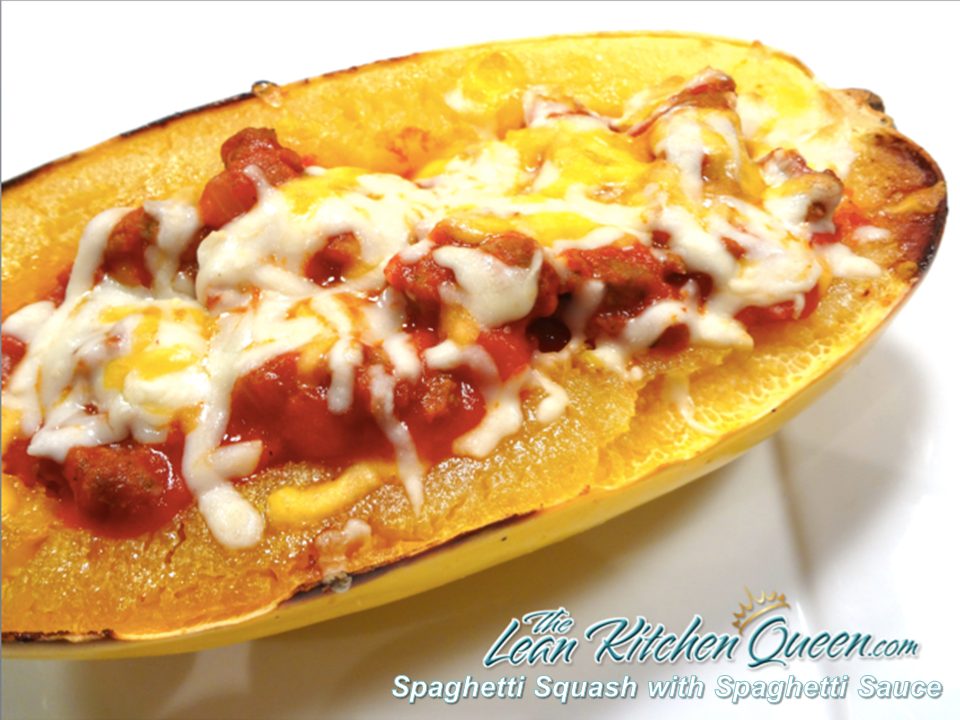 Spaghetti Squash with Sauce
MAKES 2 SERVINGS
Use your favorite spaghetti sauce, with or without meat, it'll be just as good.
Ingredients:
·      1 Spaghetti Squash
·      Extra-Virgin Olive Oil
·      1 Cup Spaghetti Sauce
·      Sea Salt and Pepper, to taste
Directions:
1.    Preheat oven to 425F.
2.    Cut the spaghetti squash in two.  Remove all the seeds from the inside and then put some olive oil on the outer edge of the squash. Season with salt and pepper, if desired. Put them face down in a nonstick baking sheet.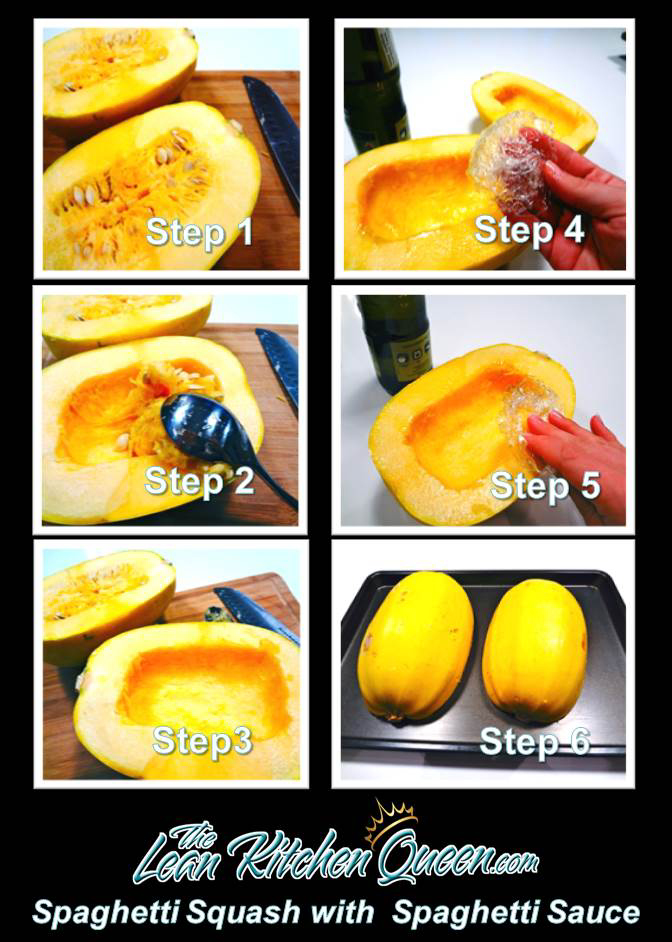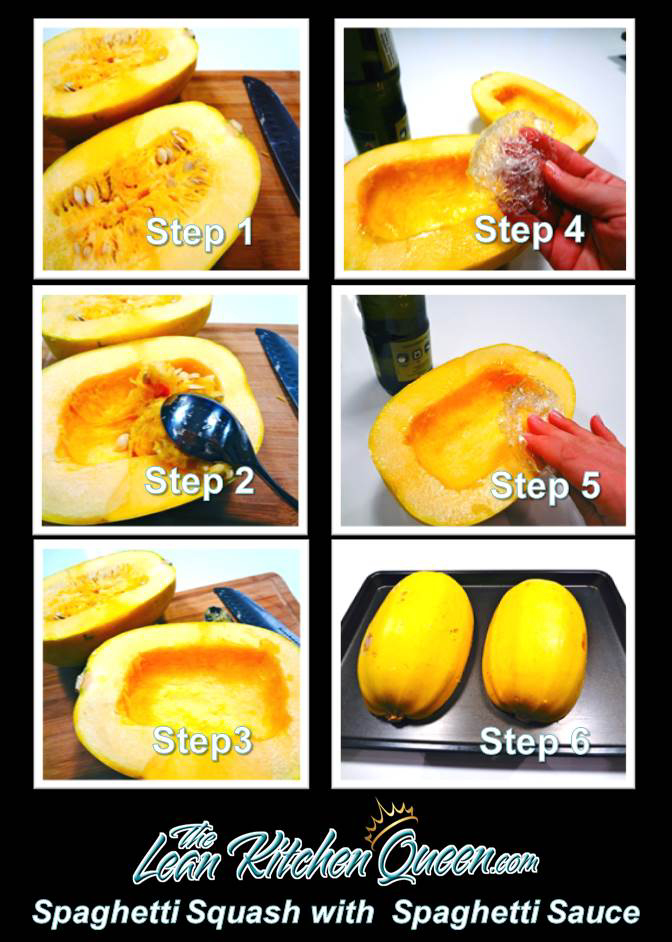 3.    Bake in oven for 45 minutes. (TEST IF COOKED)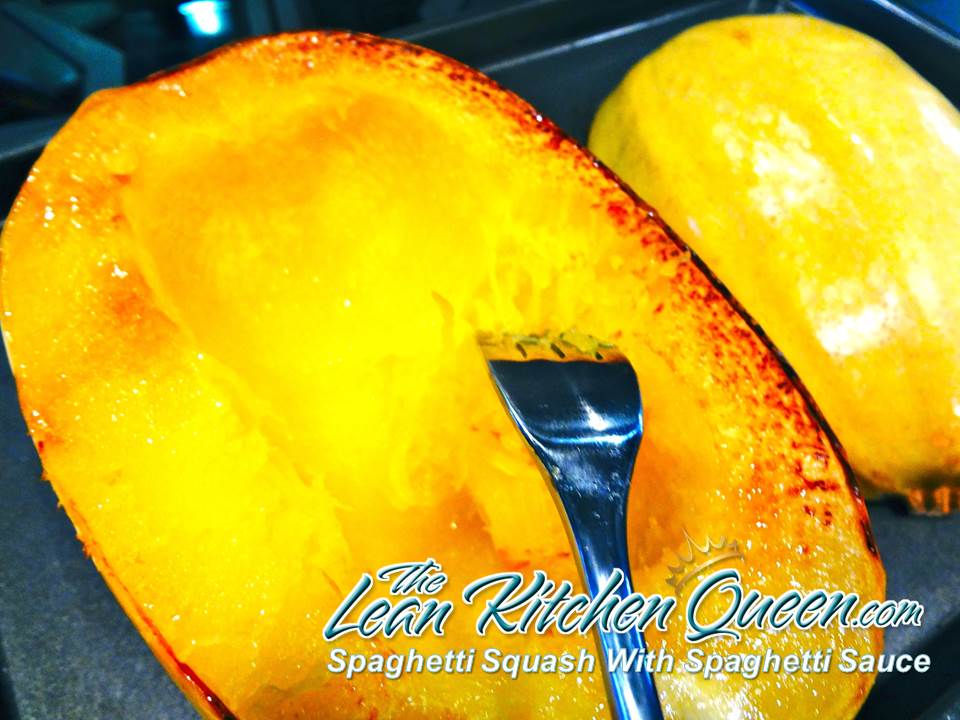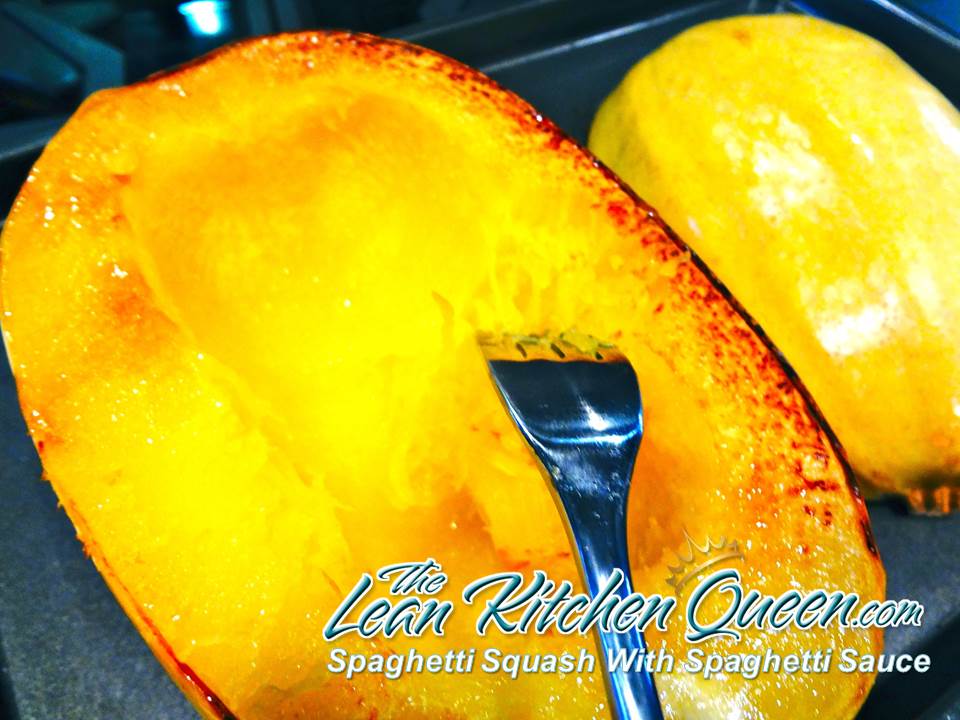 4.   Heat your spaghetti sauce; fill the center of each squash.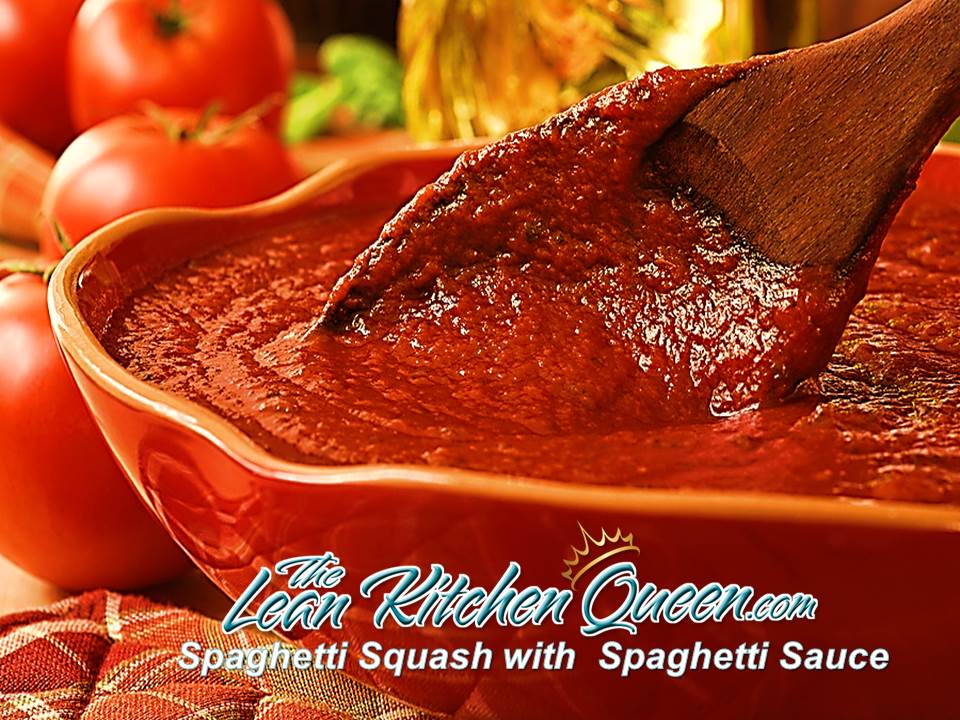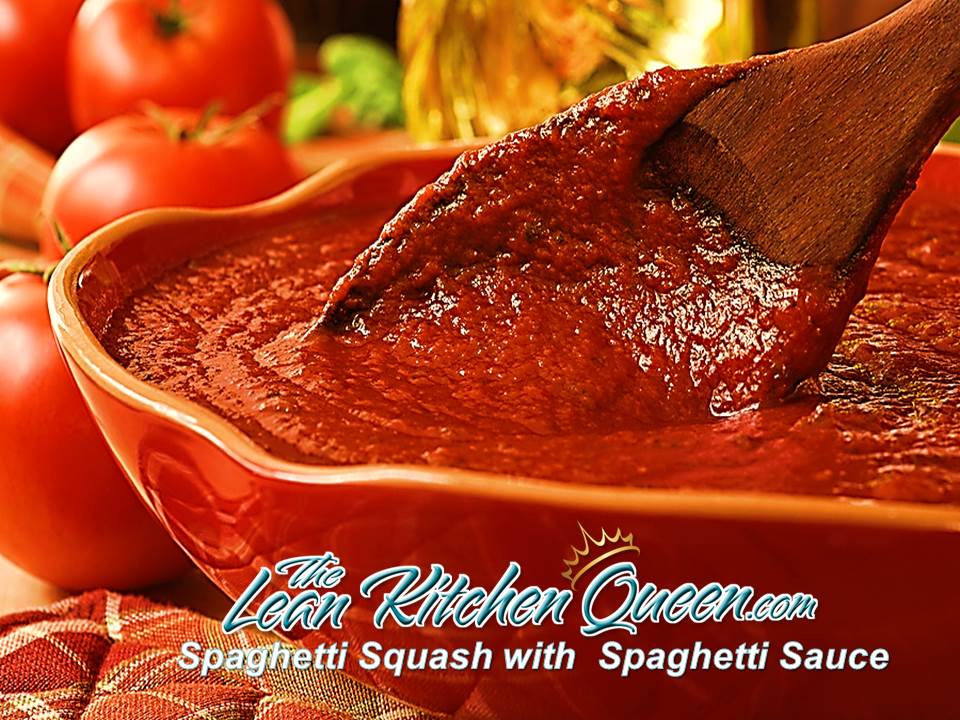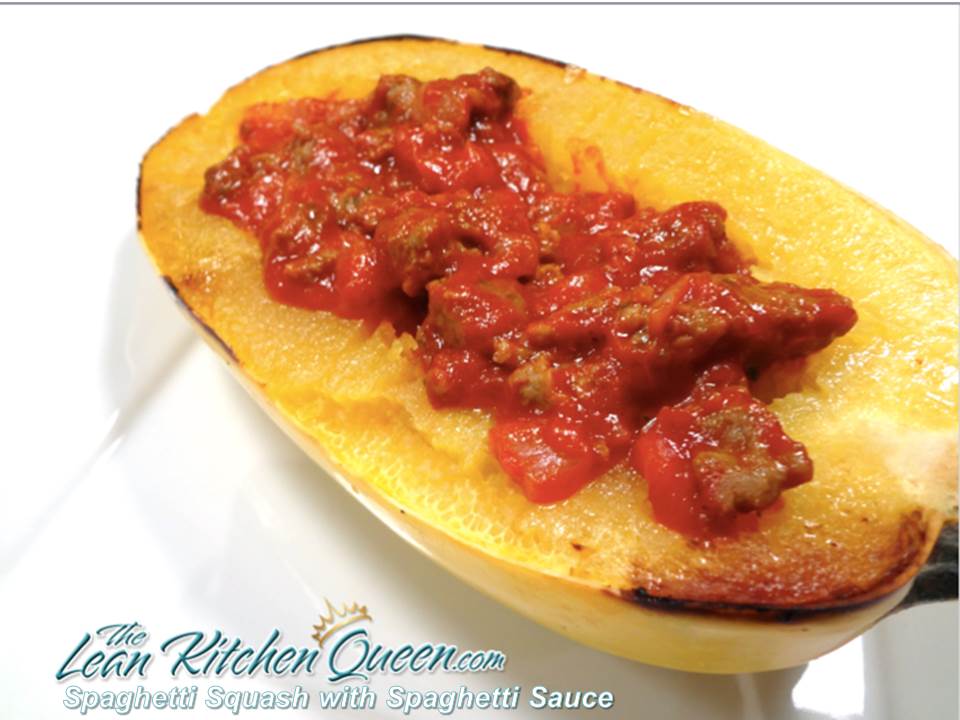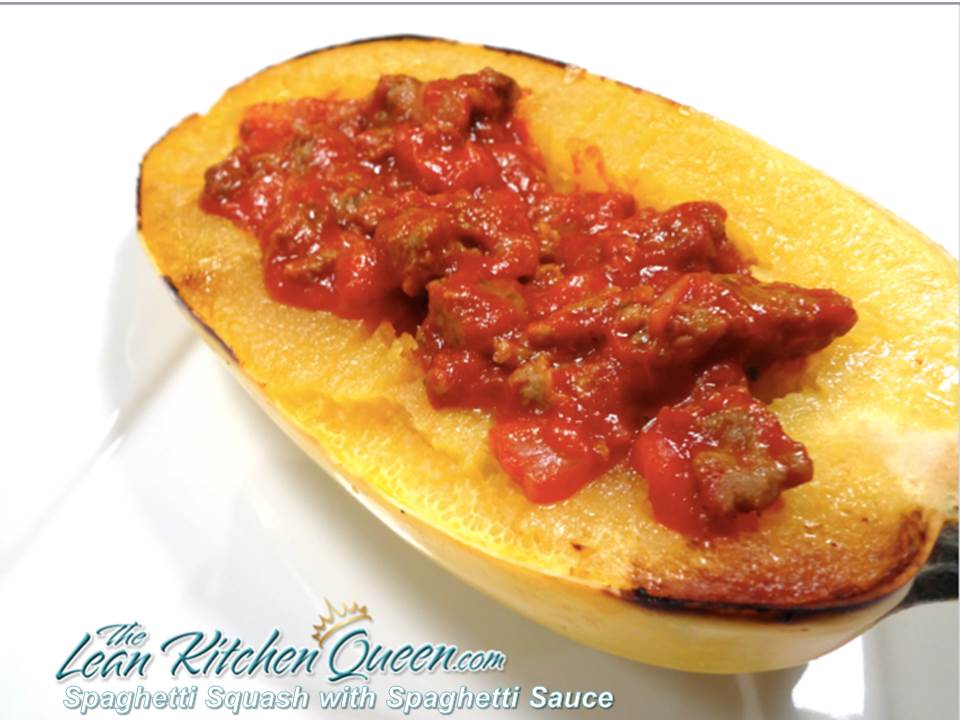 5.    Voilà. Enjoy!
Note:  If you feel like adding some cheese, go for it!
Nutritional Facts:
(Per serving)
Calories: 178
Protein: 5g
Carbs: 40g
Fat: 3g
Leave your comments and feedback below and let me know how you liked this 🙂