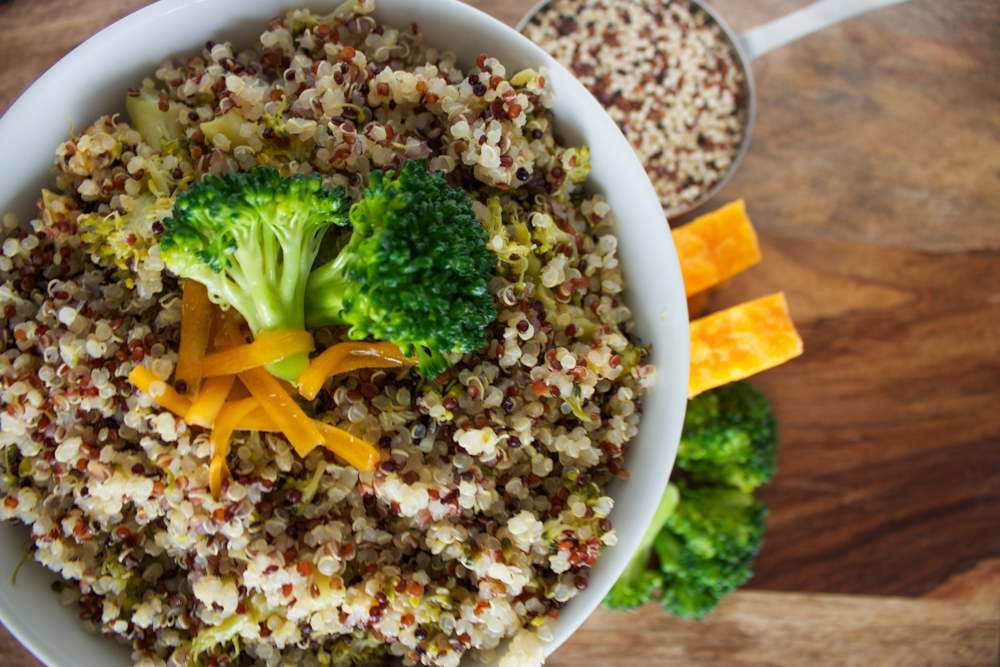 BROCCOLI-CHEDDAR QUINOA
 MAKES 4 SERVINGS
Ingredients:
1 Cup Quinoa, well rinsed
1 ½ Cups Low-Sodium Chicken broth
2 Cups Broccoli, chopped in small pieces
½ Cup Cheddar Cheese, shredded
Sea Salt and Pepper, to taste
Directions:
 1.    Rinse the quinoa under cold running water.
2.    In a saucepan over medium heat, bring the quinoa, chicken broth and broccoli to a boil, reduce the heat and simmer covered until the broth has been absorbed and the quinoa is tender, about 15 minutes.
3.    Mix in the cheese, let it melt and season with salt and pepper.
4.    Enjoy!
 Nutritional Facts: 
(Per serving)
Calories: 126
Protein: 2g
Carbs: 12g
Fat: 6g
Let me know how you liked this recipe in the comment box below.  It's very healthy, low in calories, yet very filling and satisfying 🙂