FANCY SALMON WRAPPED IN SWISS CHARD
 MAKES 4 SERVINGS
 Ingredients:     
.  4 fillets skinless Salmon
·   8 large Swiss Chard leaves
·   1 Tbsp. Extra-Virgin Olive Oil
·   1 Tbsp. Worcestershire sauce
·   2 Tbsp. Whole-Grain mustard
·   Sea Salt and Pepper, to taste
 SAUTÉED SWISS CHARD
·      8 stalks of Swiss Chard, chopped
·      3 Shallots, thinly sliced
·      1 Clove Garlic, pressed
·      2 Tbsp. Coconut Oil
·      ½ Cup Low-Sodium Chicken Broth
·      1 tsp. Fresh?Lemon Juice
Directions: 
1.    Bring to a boil a saucepan filled with salted water. Blanch the Swiss chard leaves for about 30 seconds.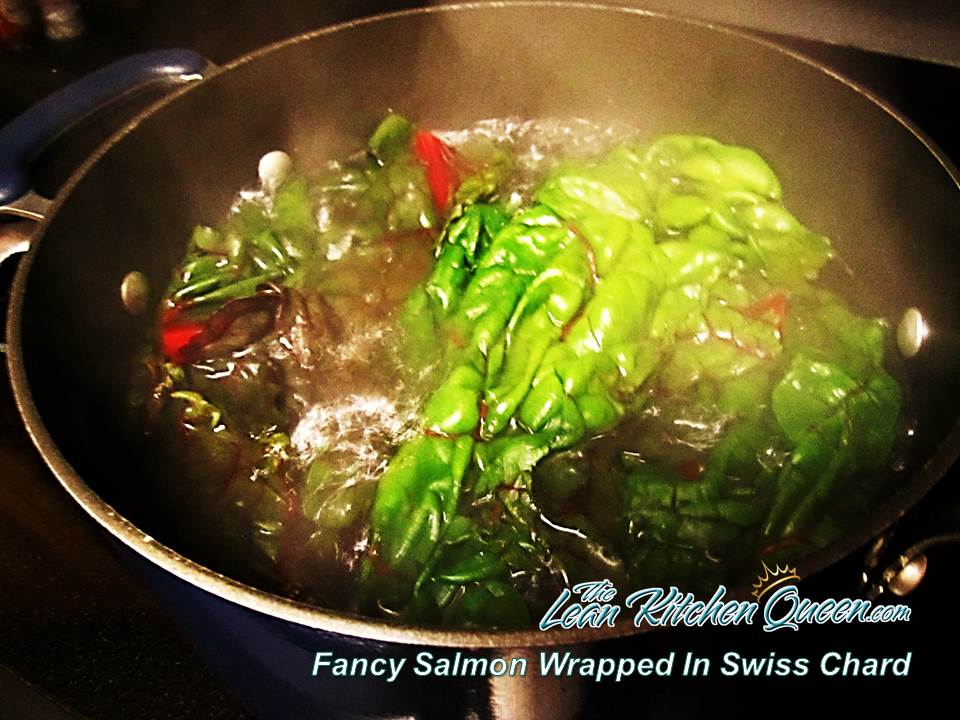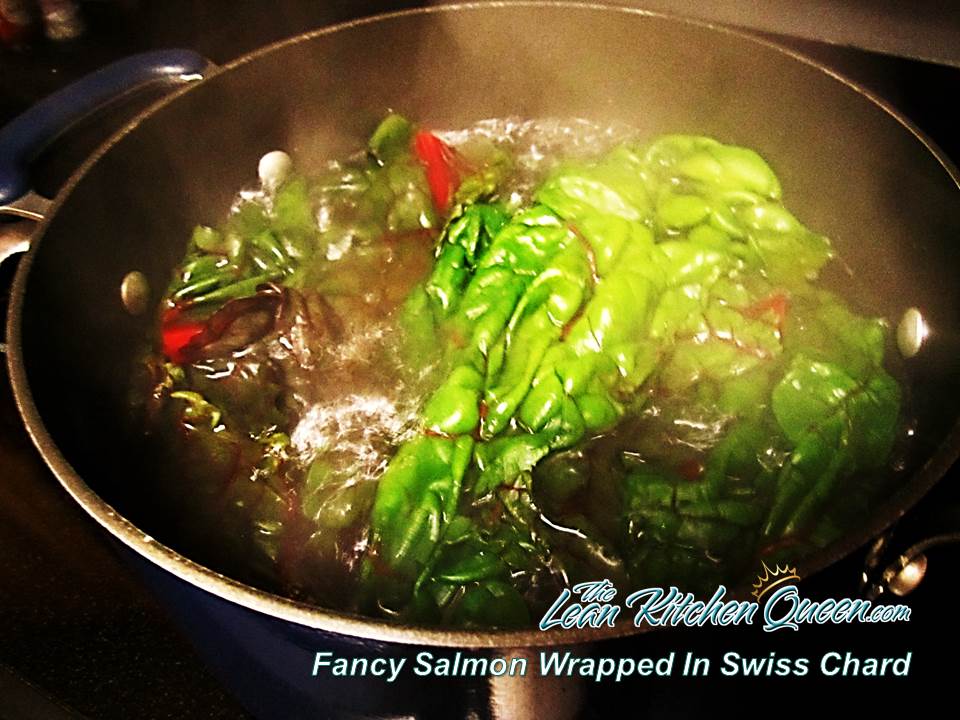 2.    Transfer leaves in a bowl of ice-cold water.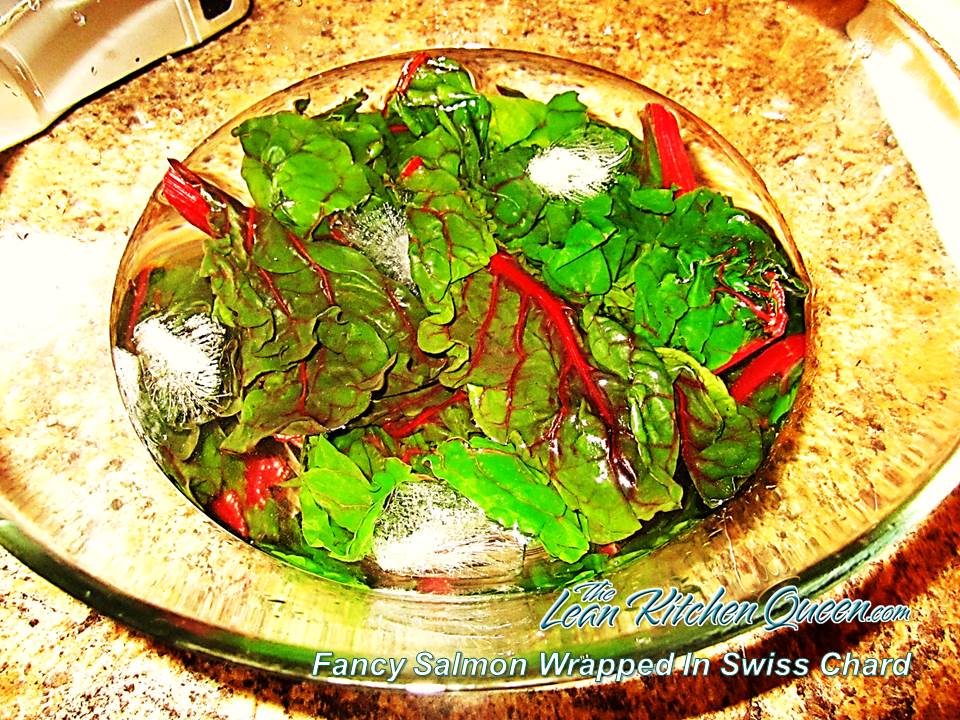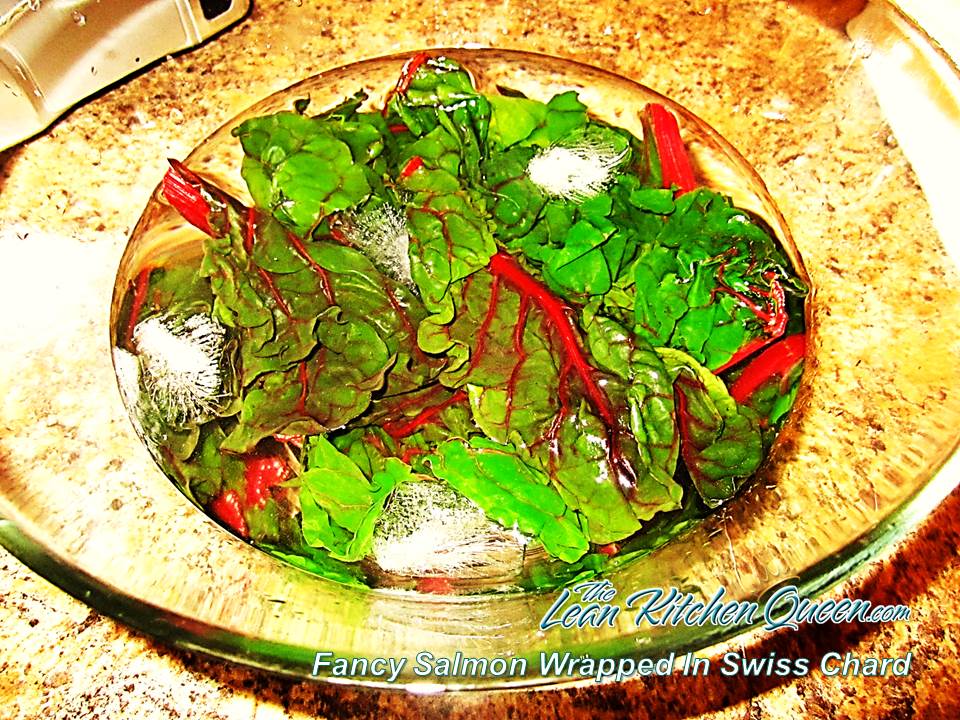 3. Drain. Dry the leaves on a clean cloth.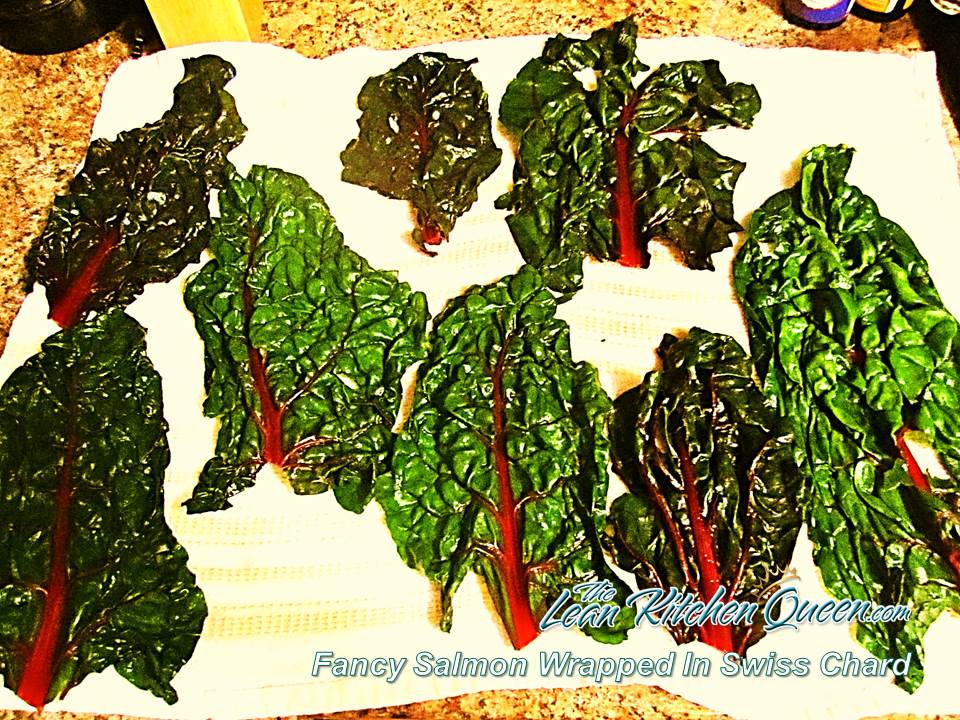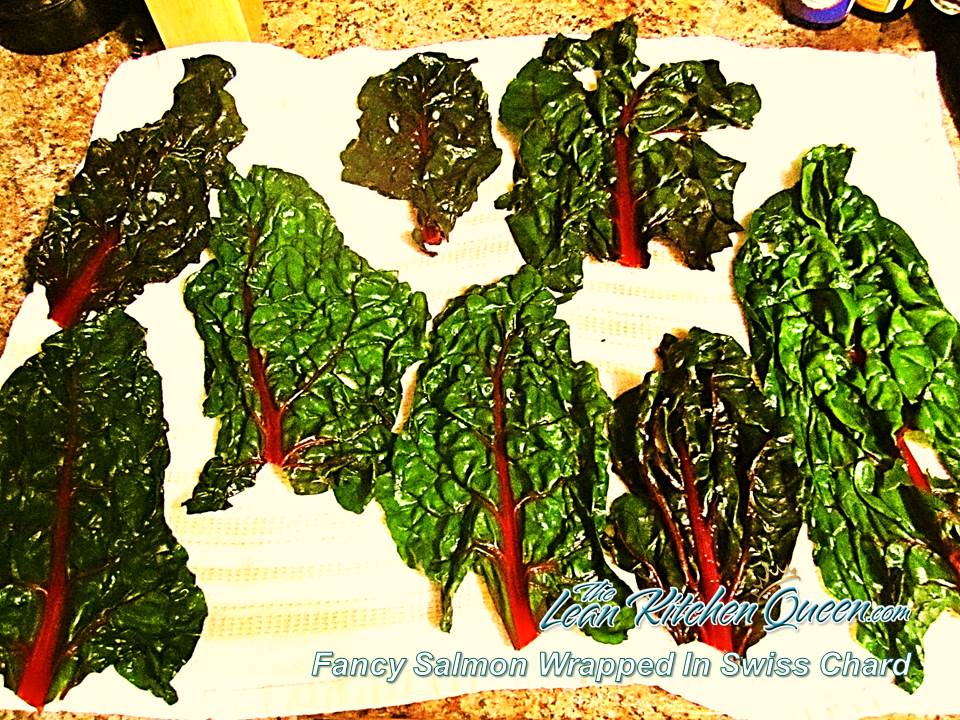 4.    In a bowl, combine the olive oil, Worcestershire sauce and mustard. Brush the salmon with the mustard mixture.
5.    Wrap each fillet with two Swiss chard leaves.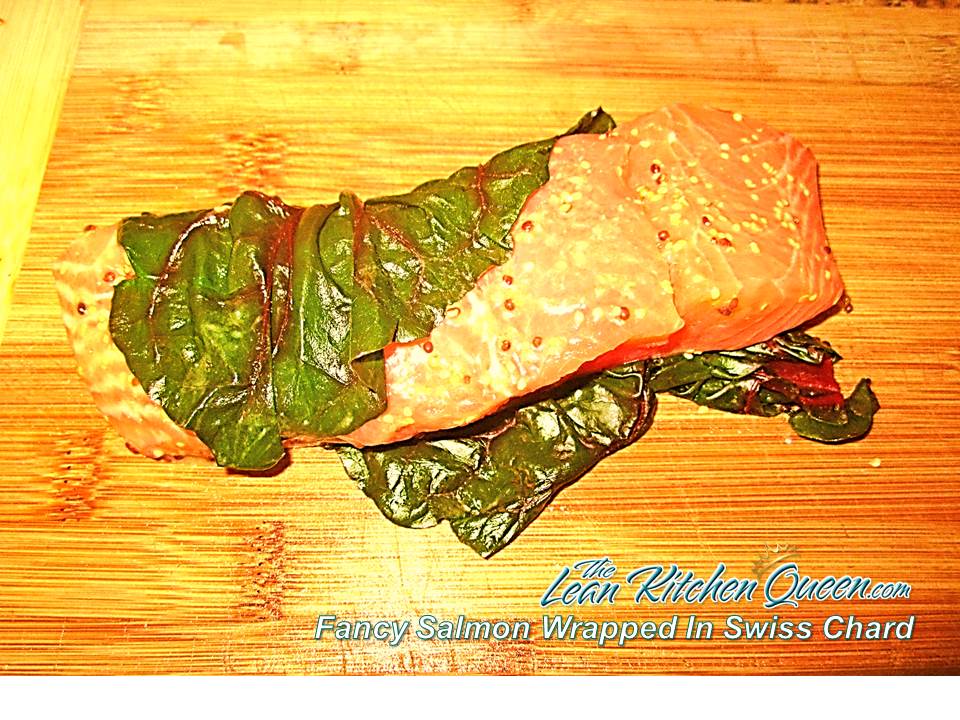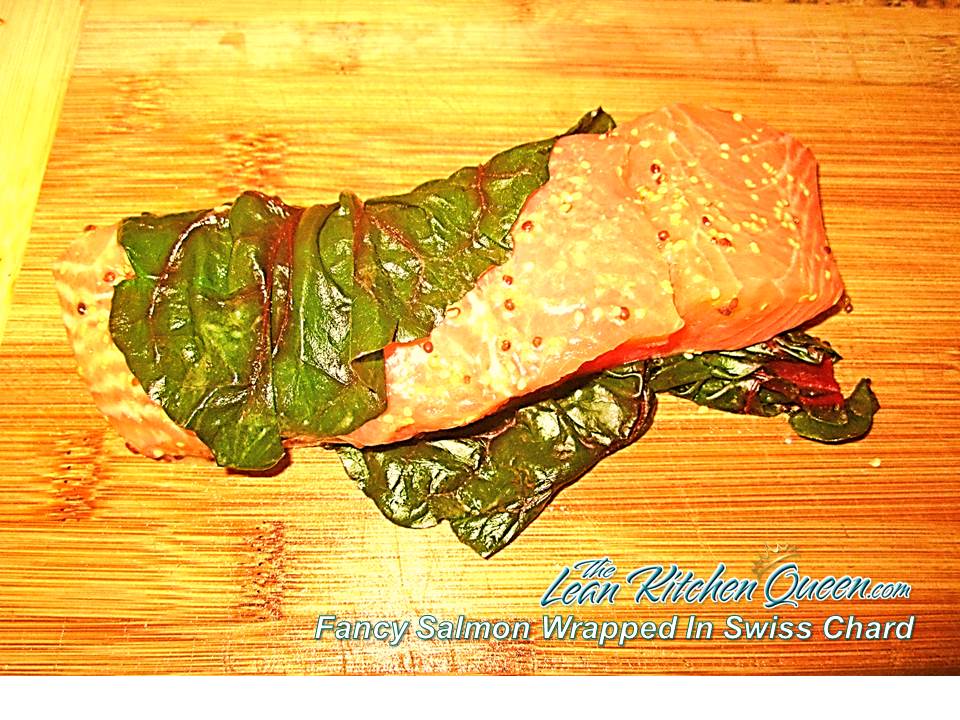 6.   Place the fillets in a steamer (bamboo or a slotted top), the latter being placed over a saucepan of boiling water.  Bake for about 8 to 10 minutes.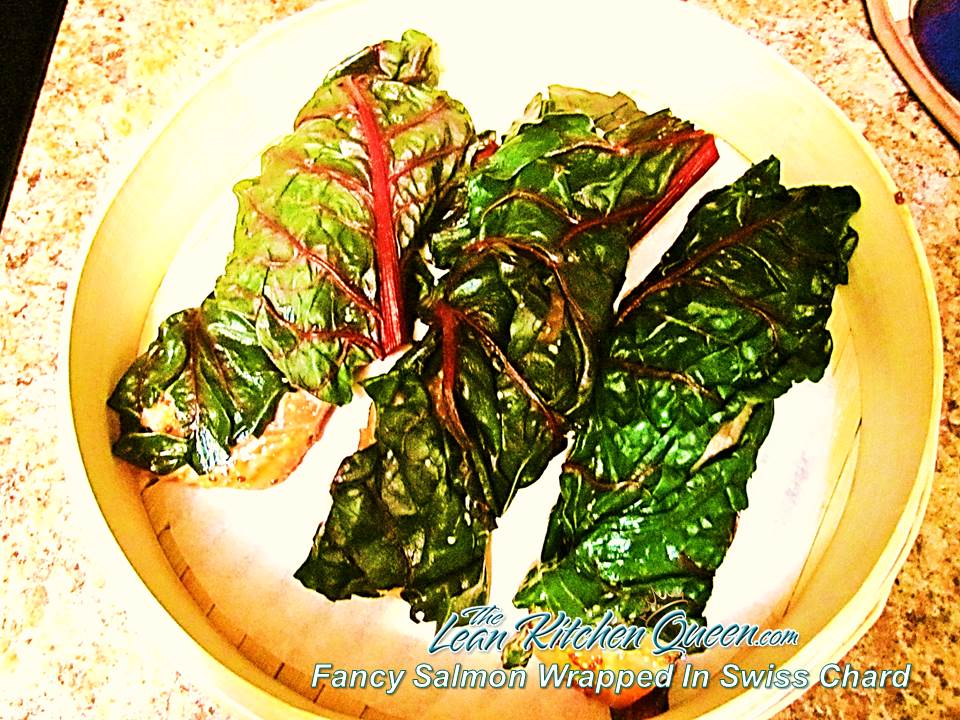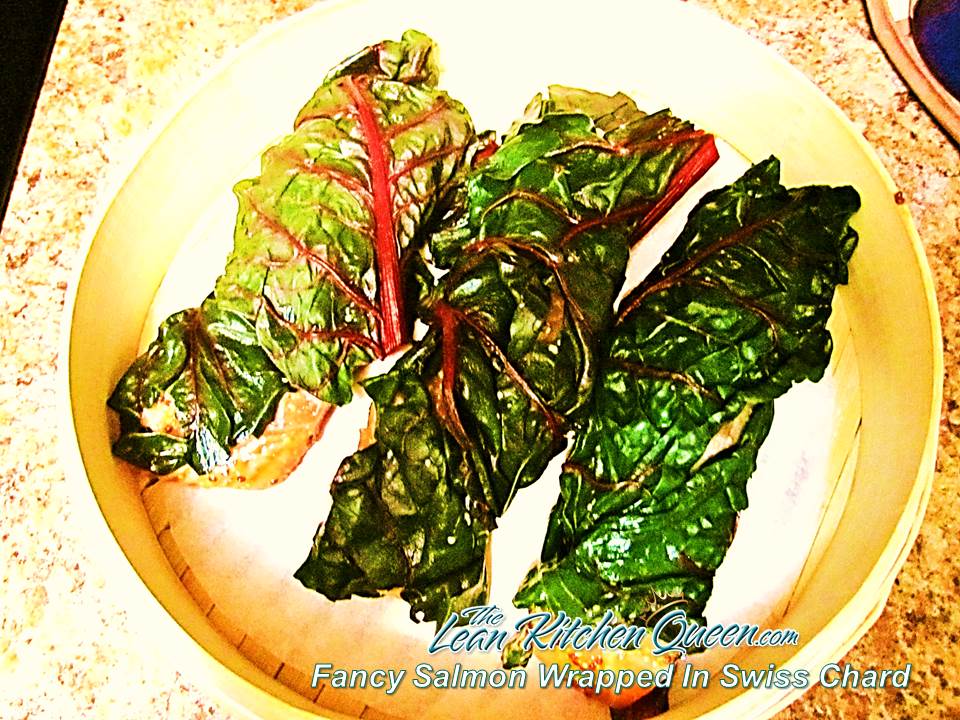 SAUTÉED SWISS CHARD
6.    In a skillet, sauté the chard stems and shallots in coconut oil for about 2 minutes. Add the garlic and cook for another minute. Deglaze the pan with the broth and lemon juice. Bring to a boil and simmer for 2 minutes.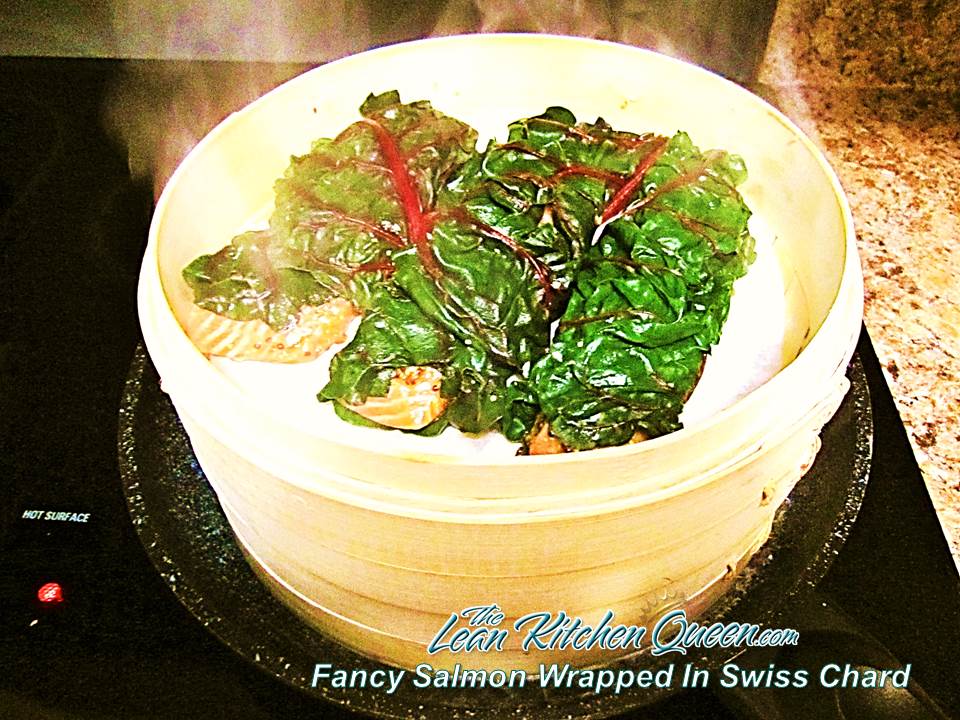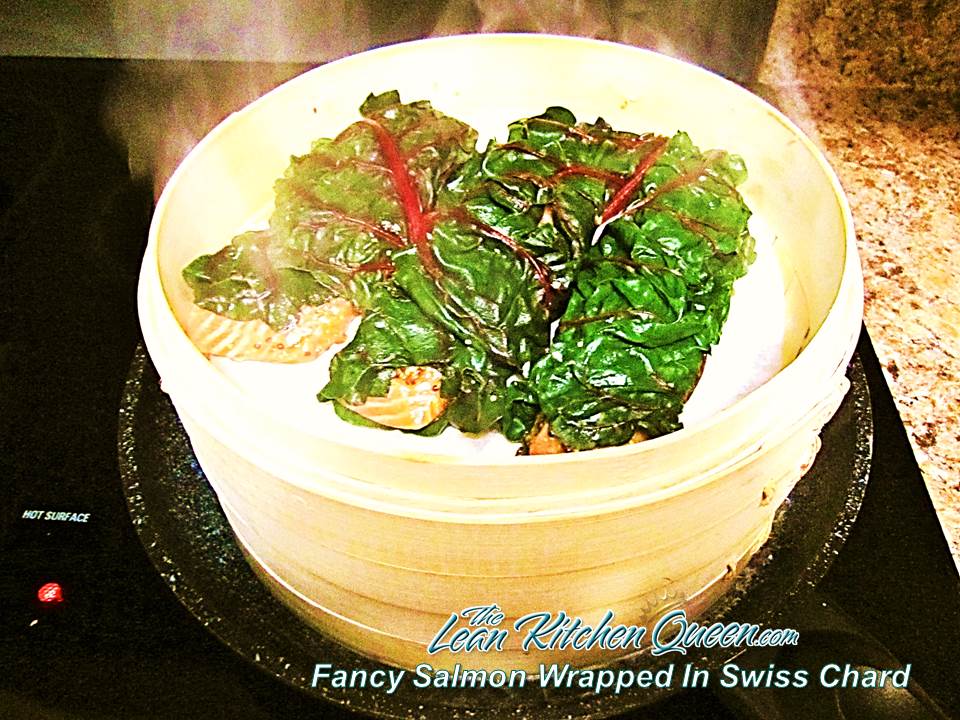 7.    Serve topped with the sautéed Swiss chard. Enjoy!
Nutritional Facts:
(Per serving)
Calories (cal): 379
Fat (g):  23
Carbohydrates (g): 6
Protein (g): 41
Leave a comment in the box below and let me know how you liked this recipe 🙂