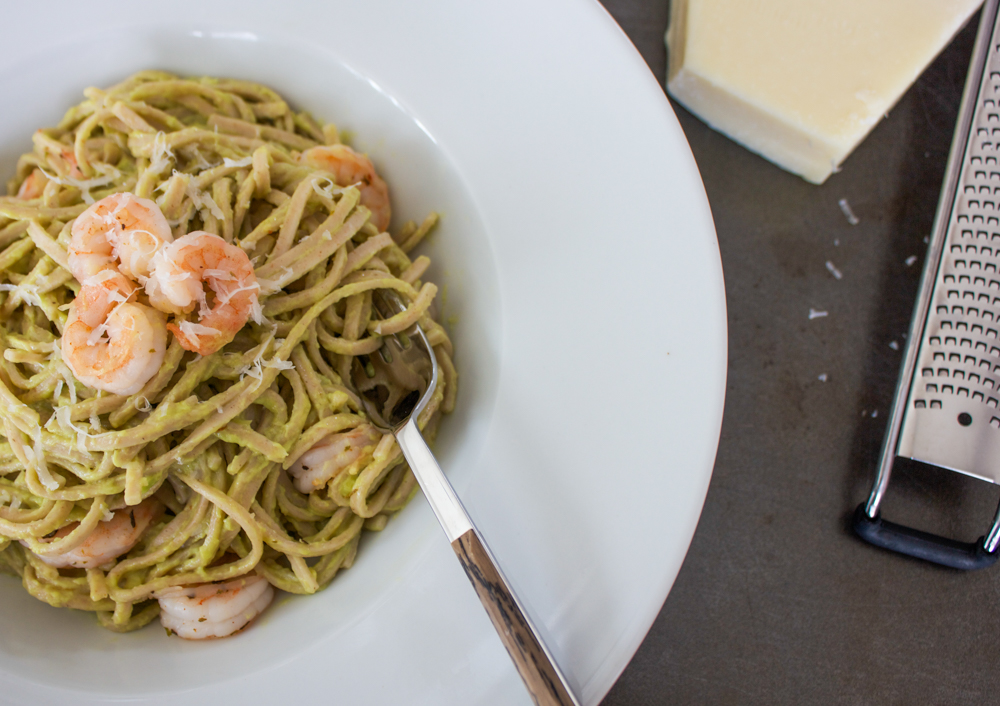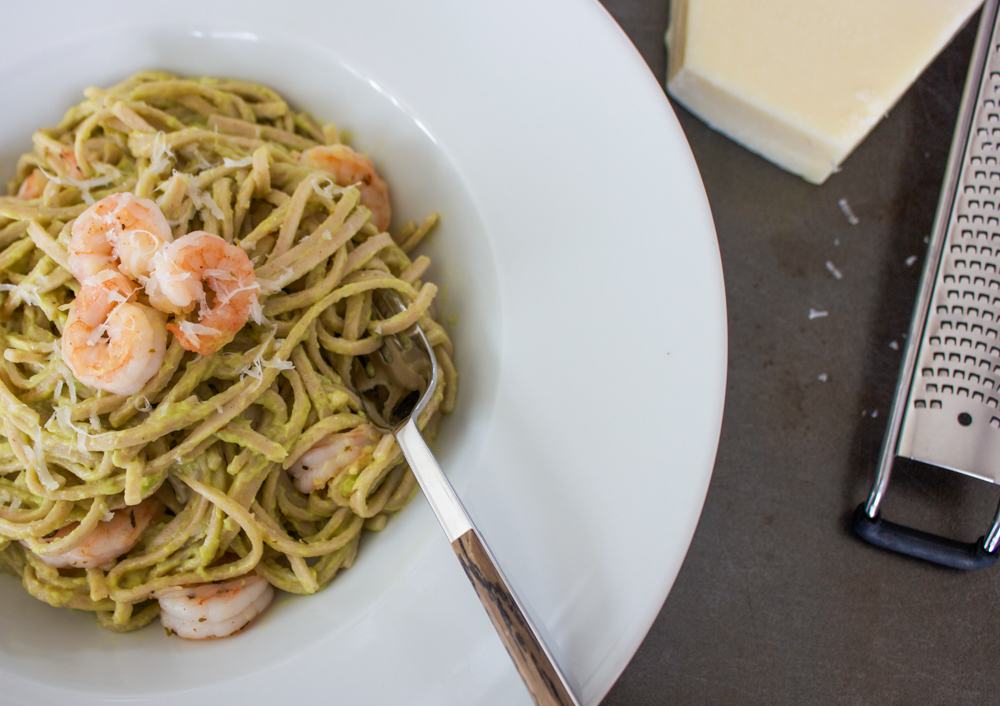 AVOCADO PASTA WITH SHRIMP
 MAKES 2 SERVINGS
 Ingredients:
1 Avocado, pitted
½ Lemon, juiced
1 Garlic Clove
2 Tbsp. Extra Virgin Olive Oil + 1 Tbsp.
2 servings/6 oz. of your choice of pasta (I used Spelt)
8-12 oz. Shrimps
Salt and Pepper, to taste
Directions:
1.      In a pot, bring water to a boil and add in your pasta. Follow cooking instructions on the box.
2.     Meanwhile, in a food processor add the garlic cloves, lemon juice, avocado and olive oil. Process until smooth and creamy.
3.      In a saucepan, heat a tbsp. of olive oil and sauté shrimps until they turn pink, then season with the spices of you choice. I like using Cajun spices.
4.     When pasta is done cooking, drain in strainer and place pasta into a large bowl. Pour on sauce and toss until fully combined. Optional: Serve with freshly grated Parmesan on top.
5.     Enjoy  immediately because this dish does not reheat well due to the avocado in the sauce that turns black after a while.
And of course, once you have tried it, pleast post what you thought about it in the comments section below 🙂
Yay or nay? If you like Shrimp you will LOVE this.