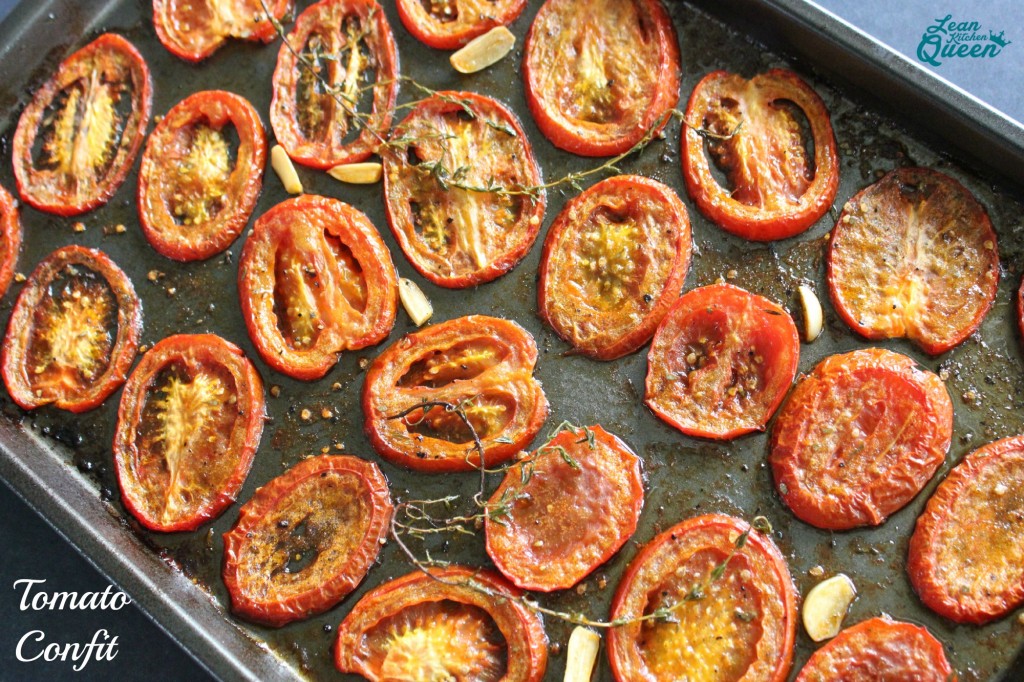 TOMATO CONFIT
Add a punch to your next sandwiches, burger or salad
MAKES 6 SERVING
Ingredients:
5 Roma Tomatoes
2 Tbsp. Extra-Virgin Olive Oil
4 Garlic Cloves, minced
2 Fresh Thyme Sprigs
1 Bay Leaf, crushed
Splash Rice Vinegar
Sea Salt and Pepper
Directions:
Heat the oven to 325 F. Rack in the middle.
Slice your tomatoes and discard seeds and pulpy portion.
In a medium bowl, add tomatoes and combine all remaining ingredients. Toss to coat.
On a baking sheet, spread the tomato slices and pour remaining contents of the bowl over them.
Roast the tomatoes for 45 to 50 minutes or until they're shriveled and dark red. Let cool in the pan.
Enjoy!
Nutritional Facts
:
(Per serving)
Calories: 46
Protein: 0g
Carbs: 1g
Fat: 5g