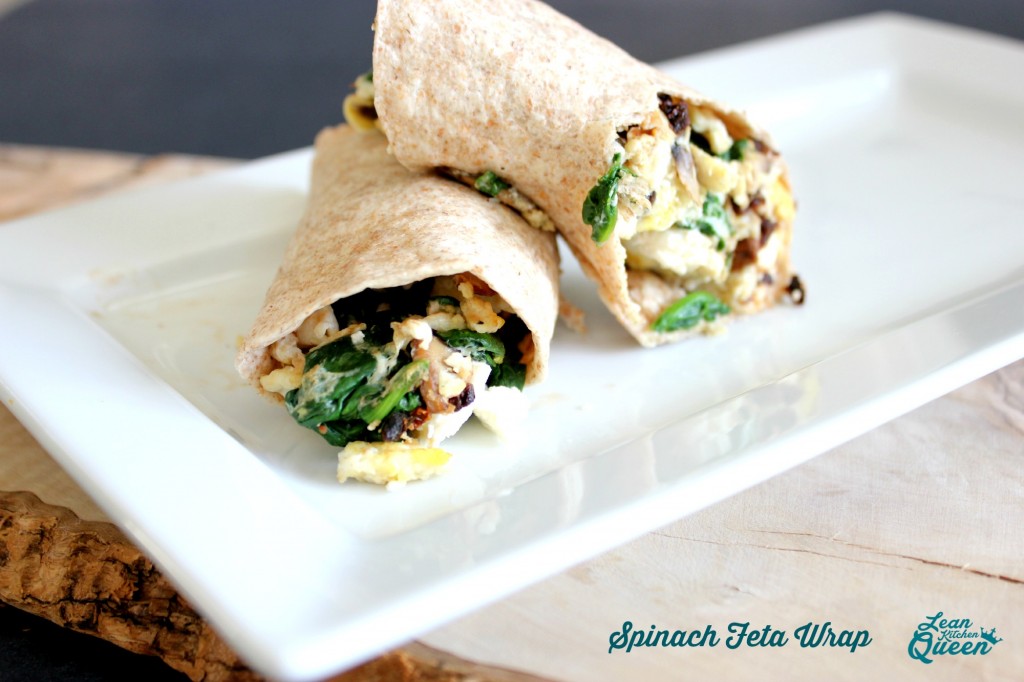 SPINACH FETA WRAP
MAKES 1 SERVING
Ingredients:
1 large Whole-Wheat Tortilla
1 tsp. Coconut Oil
2 Eggs
¼ Cup Mushrooms, sliced
2 Cups Baby Spinach
1 Tbsp. Sun-Dried Tomatoes, chopped
1 Tbsp. Low-Fat Feta Cheese, crumbled
Sea Salt and Pepper
Directions:
1. In skillet over medium heat, add coconut oil and sauté the mushrooms and pepper for two minutes.
2. Stir in the spinach and sauté until wilted.
3. Add the eggs and cook, stirring often until they are set.
4. Place the egg scramble in the center of the tortilla, then top it with the crumbled feta and sun-dried tomatoes.
5. Wrap and enjoy!
Nutritional Facts
:
(Per serving)
Calories: 349
Protein: 22g
Carbs: 21g
Fiber: 11g
Sugar: 3g
Fat: 20g