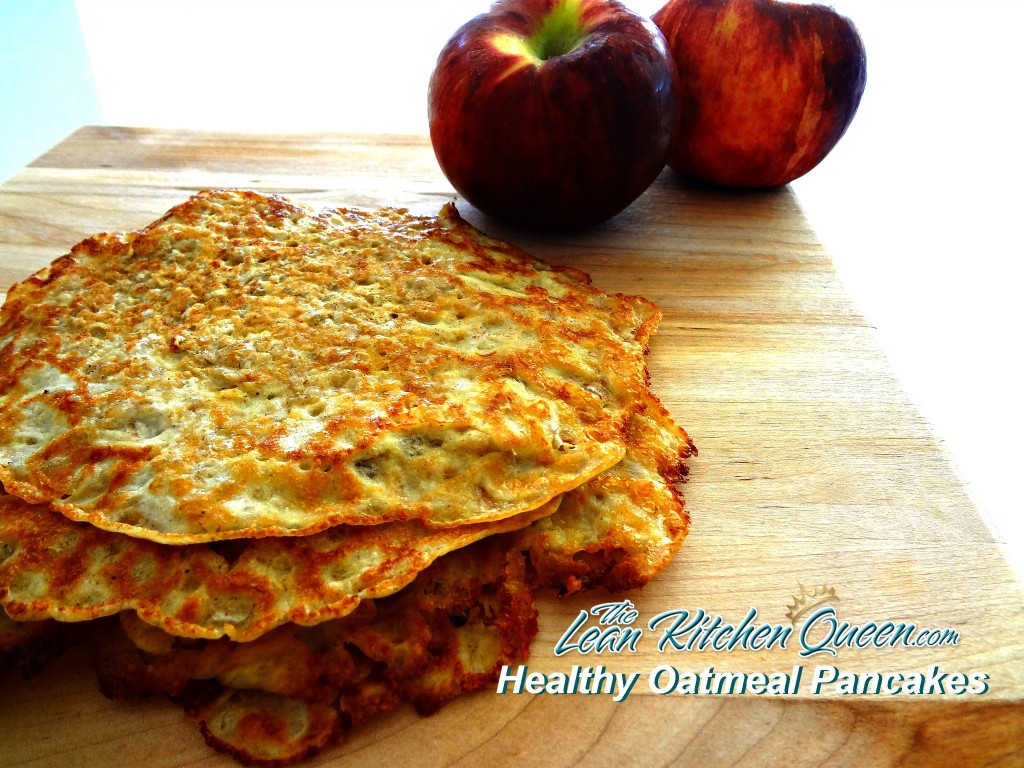 HEALTHY OATMEAL PANCAKES
MAKES 2 SERVINGS (4 pancakes)

Ingredients:
½ Cup Skimmed Milk
½ Cup Oatmeal
1 Egg
Pinch Cinnamon
1 tsp. Coconut Oil
Directions:
1) In a bowl, mix all ingredients. Let stand for 5 minutes. Stir the dough once or twice.
2) In a skillet, add coconut oil over medium-high heat. Pour 2 Tbsp. of dough in skillet for each pancake. Brown on both sides.
3) Enjoy!
Nutritional Facts:
(Per serving)
Calories:  156
Protein: 8 g
Carbs: 17 g
Fat: 6 g
Yummy! Let me know how yours turned out in the comments below 🙂