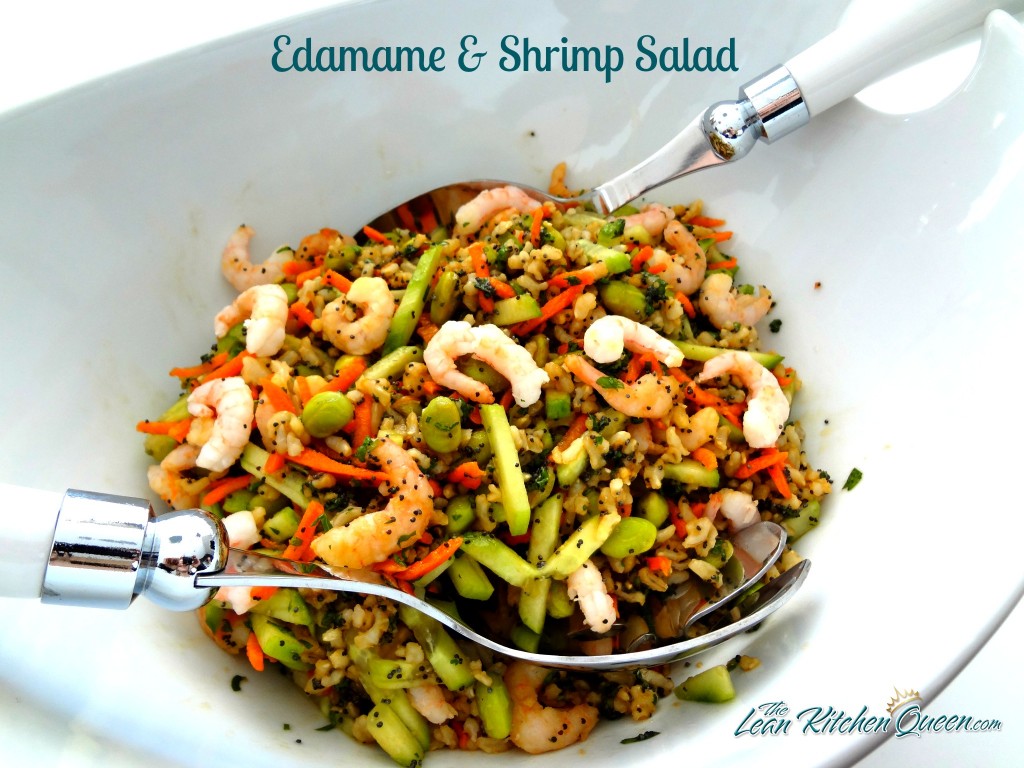 EDAMAME AND SHRIMP SALAD
MAKES 4 SERVINGS
Ingredients:
2 Cups Brown Rice, cooked
1 Cup Edamame, cooked
1 ½ Cup Nordic Shrimp
1 Cup Carrot, cut in julienne
1 Cup Cucumber, cut in julienne
Vinaigrette:
¼ Cup Toasted Sesame Oil
3 Tbsp. Fresh Coriander
2 Tbsp. Fresh Lime Juice
2 Tbsp. Low-Sodium Soy Sauce
1 tsp. Natural Honey
1 Tbsp. Poppy Seed
1 Tbsp. Fresh Ginger, grated
2 Garlic Cloves, pressed
Sea Salt and Pepper
Directions:
1) In a large mixing bowl, stir together the ingredients for the vinaigrette.
2) Stir in rice, edamame, shrimps, carrot, and cucumber.
3) Enjoy!
Nutritional Facts
:
(Per serving)
Calories: 447
Protein: 33 g
Carbs: 35 g
Fiber: 6 g
Fat: 19 g