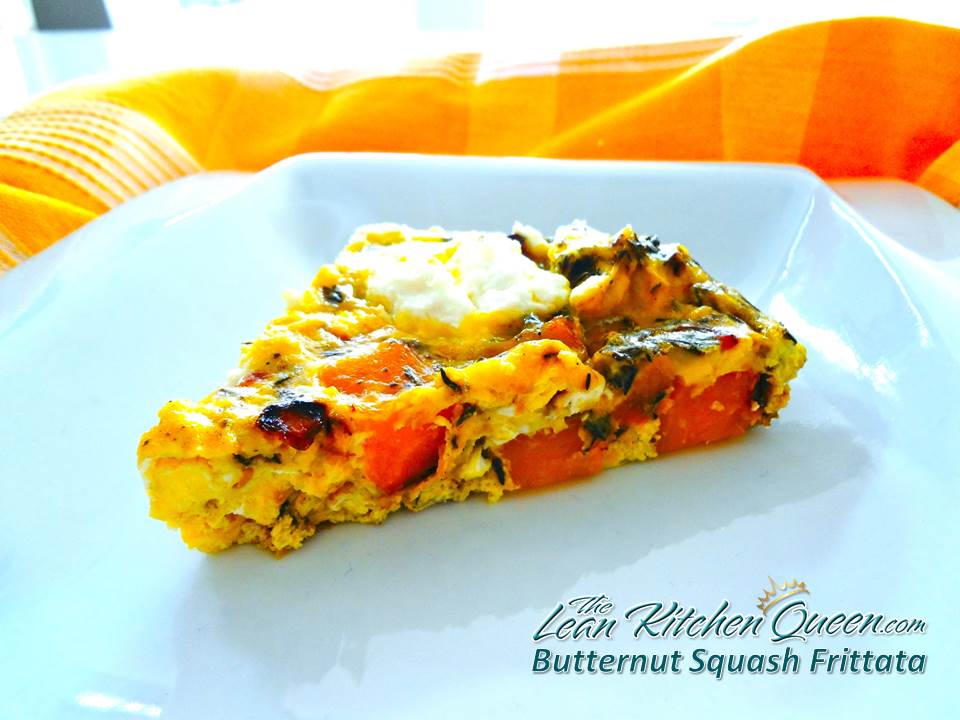 BUTTERNUT SQUASH FRITTATA
Makes 4 Servings
Ingredients:  
·      2 Cups Butternut Squash, peeled and cubed (1 ½ cm)
·      2 Tbsp. Extra-Virgin Olive Oil
·      ½ Onion, chopped
·      1 pinch of Grated Nutmeg
·      2 Cloves Garlic, pressed
·      1 Tbsp. Dried Thyme
·      8 Eggs
·      1/3 Cup Low-Fat Milk
·      Sea Salt and Pepper, to taste
·      ½ Cup Goat Cheese
Directions: 
1.    Preheat oven to 400 ° F and place the rack in the upper oven.
2.    In a nonstick skillet that goes in the oven, heat oil over medium heat and add the chopped onion and squash. Cook, covered, for about 10 minutes or until lightly colored.
3.    Add the garlic and grated nutmeg.
4.    In a mixing bowl, beat the eggs with the milk and thyme. Season with salt and pepper, if desired
5.    Pour over squash and stir to warm the eggs.
6.    When eggs are half cooked, add the cheese, broken into pieces, so that it remains on the surface.
7.    Bake the frittata 5 to 8 minutes.
8.    Enjoy!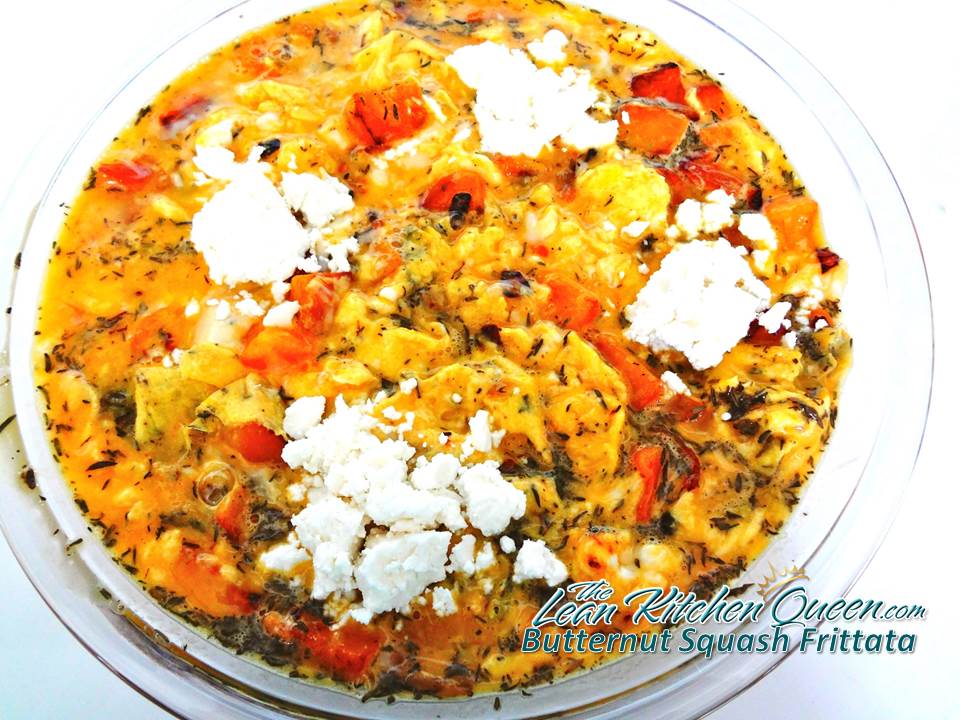 Nutritional Facts:
(Per serving)  
Calories: 296
Protein: 16g
Carbs: 10 g
Fat:  21 g
This recipe is great to have for Breakfast, Brunch, Lunch or Dinner.
Feel free to leave your comments below and let me know how you enjoyed this versatile recipe 🙂