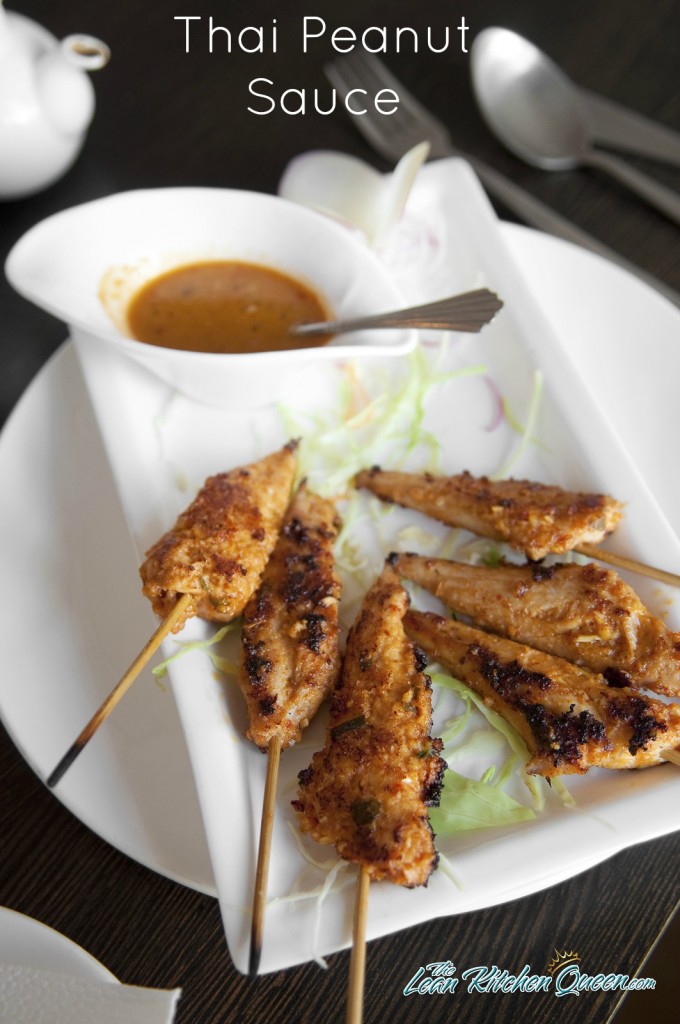 THAI PEANUT SAUCE
MAKES 8 SERVINGS
Ingredients:
1 Cup Natural Crunchy Peanut Butter
2 Tbsp. Natural Honey
1 Tbsp. Toasted Sesame Oil
1 Cup Low-Sodium Chicken Broth
2 Tbsp. Low-Sodium Soy Sauce
1 Pinch Cayenne Pepper
Directions:
1. In a small saucepan over medium-heat, combine all the ingredients until smooth.
2. Serve at room temperature with fresh spring rolls, chicken, salad, etc.
3. Enjoy!
Nutritional Facts
:
(Per serving)
Calories: 237
Protein: 9 g
Carbs: 11 g
Fat: 18 g