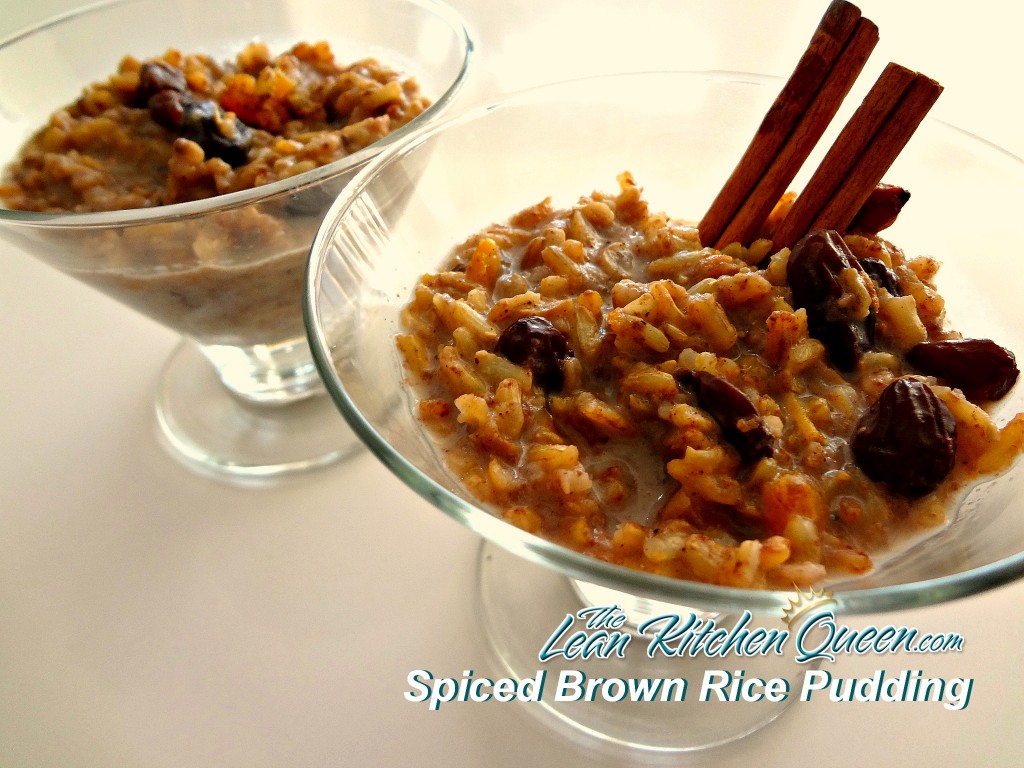 SPICED BROWN RICE PUDDING
MAKES 3-4 SERVINGS
Ingredients:
1 Cup Brown Rice (short grain is best)
2 Tbsp. Honey
1 tsp. Ground Cinnamon
1 tsp. Ground Nutmeg
1 tsp. Ground cloves
1 small handful of Raisins
2 shavings of Orange Peel
4-5 Apricots, chopped (optional)
2½ Cups Water
2½ Cups Almond Milk
Directions:
1. Preheat oven to 350F.
2. Bring water to a boil in a large pot, then add rice and simmer for 15 minutes until the rice has softened. Strain, and return rice to pot.
3. Add almond milk, raisins, orange peel shavings, and spices to the pot, bring to a boil, and then simmer gently for 20 minutes.
4. Scoop rice and apricots into a lightly greased (use coconut oil) ovenproof dish, cover with a lid or foil, and bake for 40 minutes until rice is soft and tender. Add more milk if rice begins to look dry.
5. Enjoy!
Nutritional Facts:
(Per serving)
Calories: 260
Protein: 6 g
Carbs: 56 g
Fiber: 4 g
Fat: 4 g
Please share your results and how you ate your rice pudding in the comments below 🙂