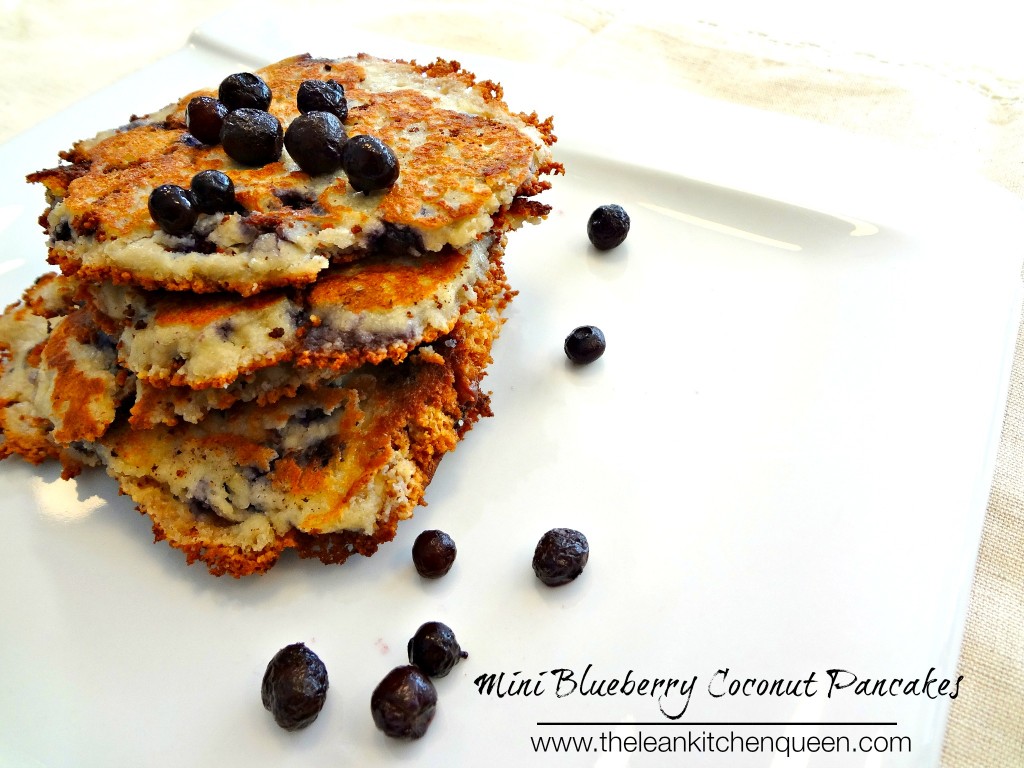 MINI BLUEBERRY-COCONUT PANCAKES
MAKES 8 SERVINGS
Ingredients:
1 Cup Almond Flour
¼ tsp. Baking Soda
1 Egg
1 Tbsp. Coconut Oil, melted
½ Tbsp. Lemon Juice
½ Cup Coconut Milk
½ Cup Blueberries
Directions:
1.  In a bowl, mix the dry ingredient together.
2.  Add egg, coconut oil, lemon juice, and coconut milk. Mix well. Fold in the blueberries.
3.  In a skillet, over medium-high heat pour in 2 Tbsp. of dough for each pancake.
4.  Brown on both sides.
5.  Enjoy!
Nutritional Facts
:
(Per serving)
Calories: 138
Protein: 4 g
Carbs: 5 g
Sugar: 1 g
Fiber: 2 g
Fat: 12 g