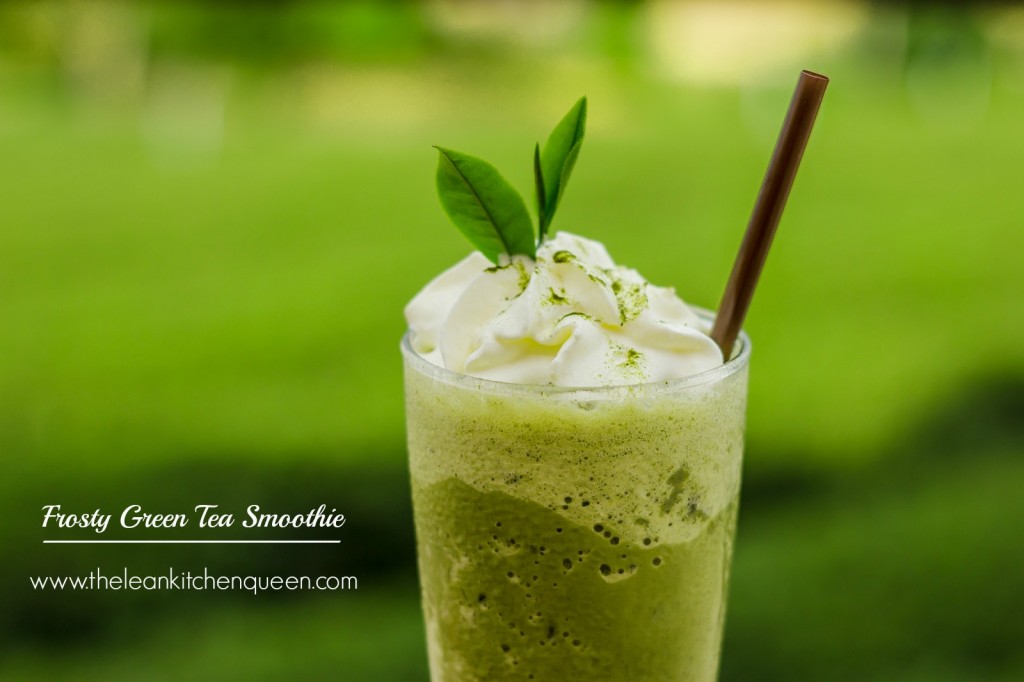 FROSTY GREEN TEA SMOOTHIE
MAKES 1 SERVING


Ingredients:
1 Cup Unsweetened Vanilla Almond Milk
1 Scoop Vanilla Whey Protein
1 tsp. Matcha Green Tea Powder
1 ripe Banana
1/8 tsp. Almond Extract
5 Ice Cubes


Directions:
Process all ingredients in a blender and enjoy!
Nutritional Facts
:
(Per serving)
Calories (cal): 256
Fat (g):  3
Carbohydrates (g): 29
Fiber (g):  4
Protein (g): 27
This is a luxurious smoothie ~ How did you celebrate your life with this smoothie?
I'd love to hear your story in the comments below. 🙂