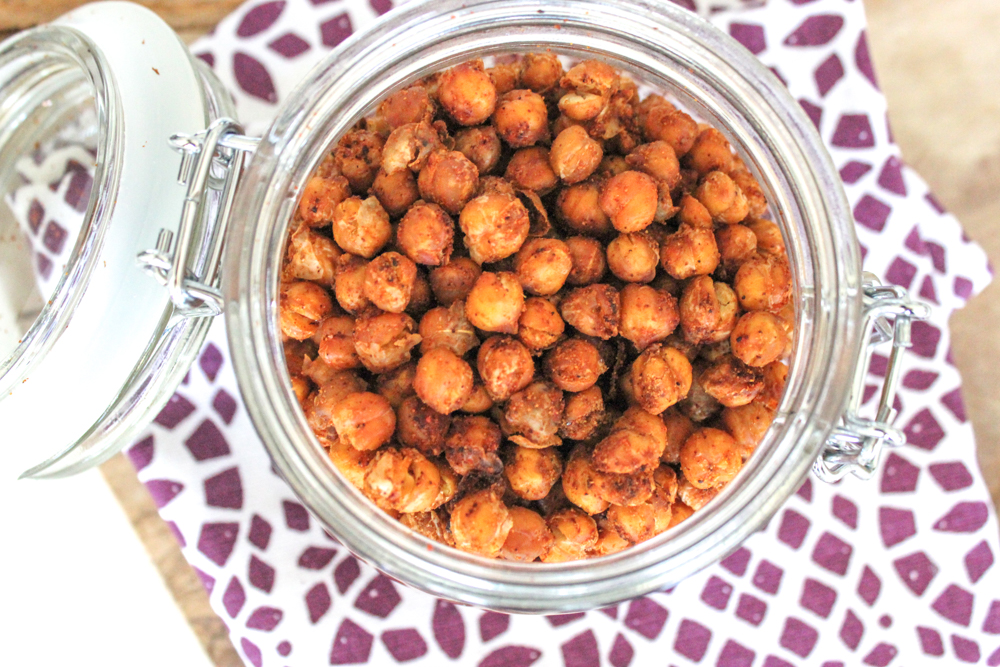 CRUNCHY CHICKPEAS
MAKES 6 SERVINGS
Ingredients:
2 cans (19 oz.) Chickpeas, rinsed, drained and path dry
3 Tbsp. Extra-Virgin Olive Oil
1 tsp. Chili Powder
2 tsp. Cumin
½ tsp. Cayenne Powder
½ tsp. Sea Salt
Directions:
Preheat oven to 400 F.
In a large bowl, add chickpeas and toss with the remaining ingredients.
Spread the chickpeas on a rimmed baking sheet.
Bake for 35-40 minutes and make sure to toss every 10 minutes for best results.
Enjoy!
Nutritional Facts
:
(Per serving)
Calories: 190
Protein: 7 g
Fat: 7 g
Carbs: 23 g
Sugar: 3.5 g
Fiber: 7 g