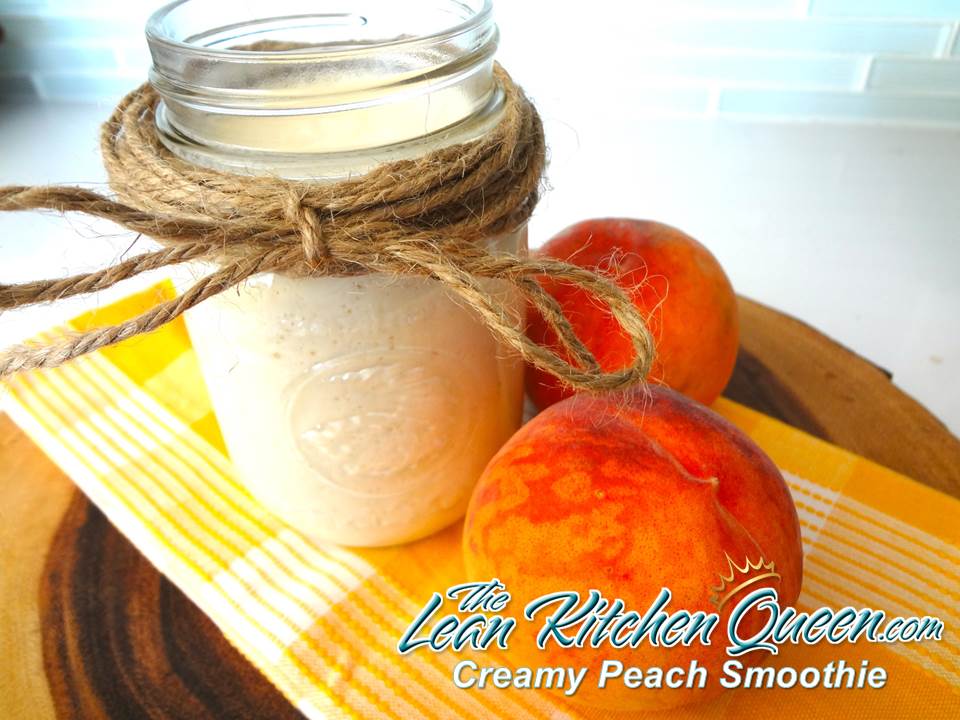 CREAMY PEACH SMOOTHIE
This smoothie is a perfect for breakfast or post-exercise because of its higher carbohydrate content.
 MAKES 1 SERVING
 Ingredients:
 2 scoops BioTrust Low Carb Vanilla 
½ cup fat-free plain yogurt
1 cup water
1 peach (pitted and sliced)
2 tbsp. honey
5 ice cubes
Directions: 
Put all ingredients in a blender and enjoy!
Nutritional Facts:
(Per serving)
Calories (cal): 405
Fat (g): 3
Carbohydrates (g): 67
Fiber (g): 6
Sugar (g): 57
Protein (g): 33
Let me know how you like this smoothie in the comment box below 🙂