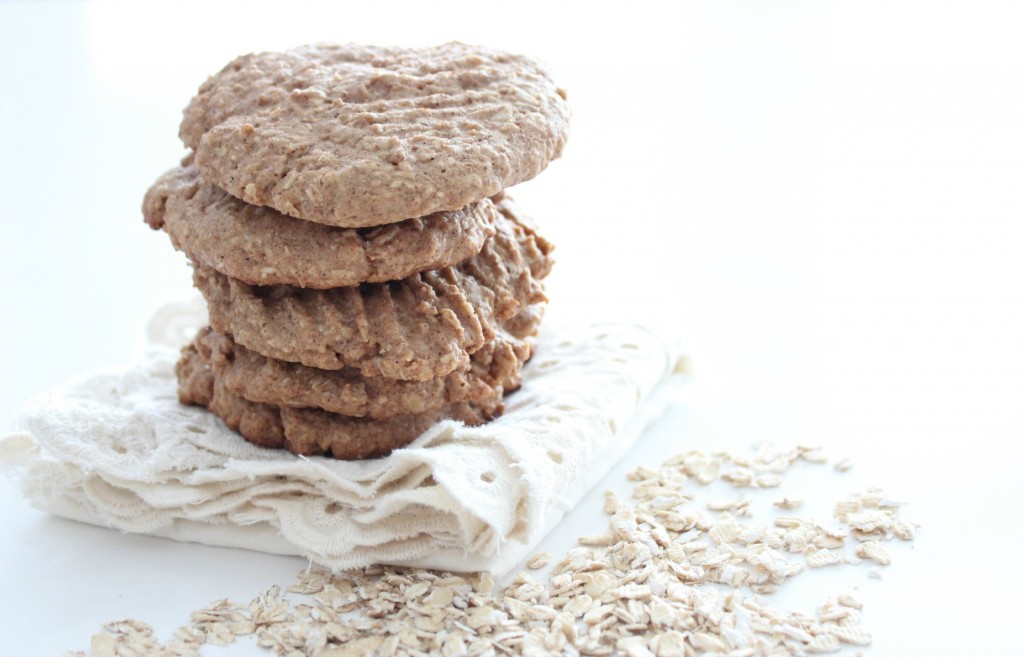 OATMEAL COOKIES
The cookies freeze very well and make a great snack!
MAKES 14 SERVINGS
Dry Ingredients:
1 ½ Cup Whole Wheat Flour
1 ½ Cups Old Fashioned Rolled Oats
½ tsp. Baking Soda
Pinch Sea Salt
Wet Ingredients:
1 Egg
2 Bananas, mashed
¾ Cup Natural Maple Syrup
1 ½ tsp. Vanilla Extract
Directions:
Preheat oven to 350 F. Line two large baking sheets with parchment paper.
In a medium bowl, mix all the dry ingredients together.
In a large bowl, beat all the wet ingredients together with electric mixer. With a wooden spoon, combine the dry ingredients.
Drop by rounded teaspoonfuls onto the baking sheet. Press down with a fork to ensure even cooking.
Bake for about 10-12 minutes or until golden on the bottom of the cookie. Place cookies on rack to cool for 5 minutes.
Enjoy.
Nutritional Facts
:
(Per serving)
Calories: 113
Protein: 2 g
Carbs: 24 g
Fiber: 1 g
Sugar: 11 g
Fat: 2 g