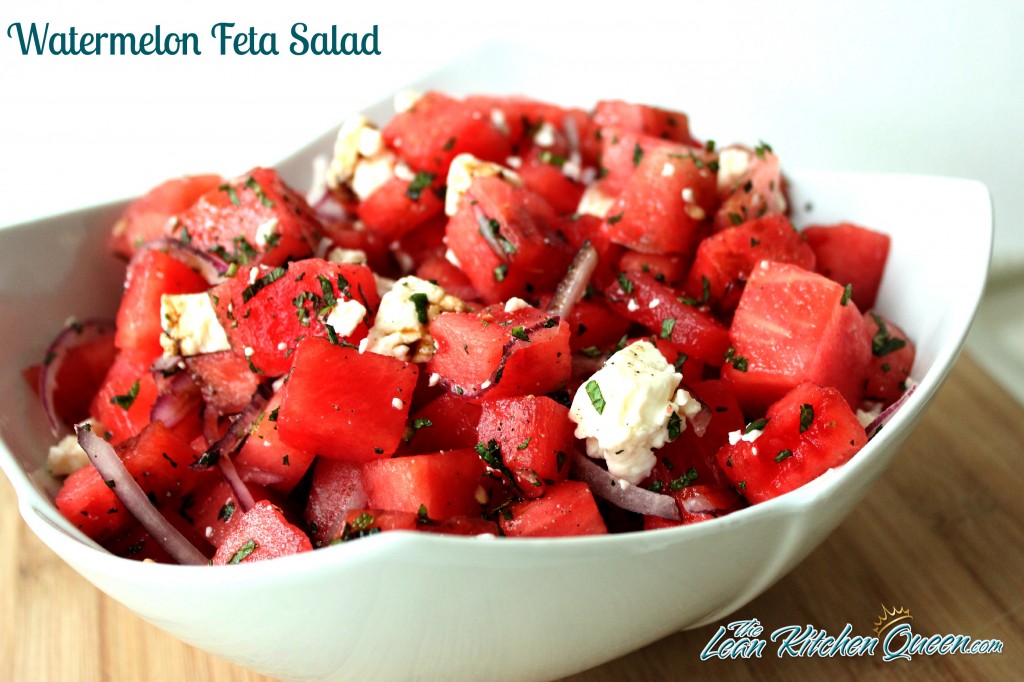 WATERMELON-FETA SALAD
MAKES 4 SERVINGS
Ingredients:
¼ Cup Balsamic Vinegar
½ tsp. Natural Honey
6 Cups Watermelon, cut in small cubes
3 oz. Feta, drained and cubed
1 Cup loosely packed fresh Mint leaves, chopped finely
1/4 Cup Red Onion, thinly sliced and soaked in water for 15 minutes.
Sea Salt and Pepper, to taste
Directions:
In a small saucepan, bring vinegar and honey to boil over medium-high heat; remove from heat. Let cool.
Pour off any juice that has gathered around the watermelon. Toss with the feta cheese, mint.
Drizzle a little bit of balsamic syrup over and garnish generously with black pepper. If desired, add a sprinkle of flaky sea salt. Serve immediately.
Enjoy!
Nutritional Facts
:
(Per serving)
Calories: 152
Protein: 5g
Carbs: 22g
Fat: 5g